Officials think a wave from a nearby tug boat turned over the barge in a river in Gdansk.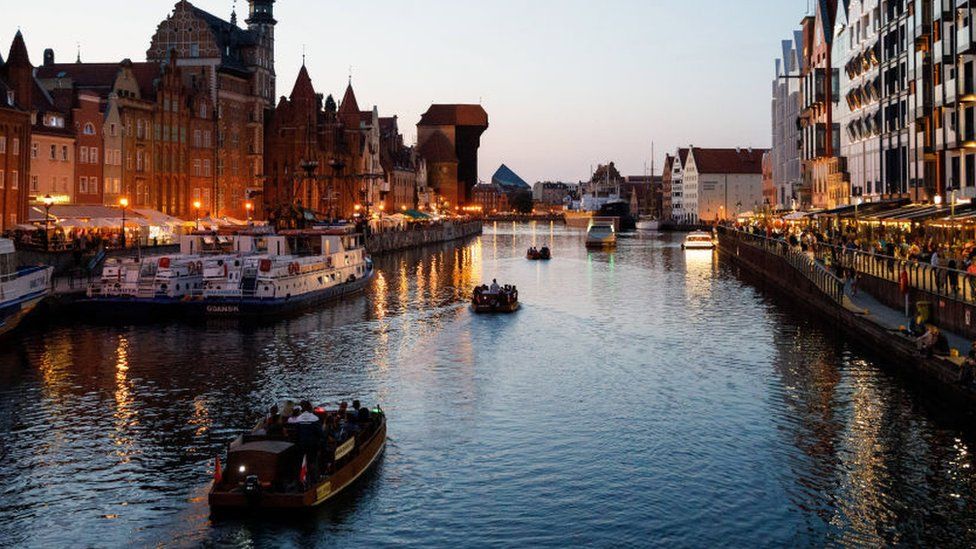 Three people have died after a wooden tourist boat capsized in the northern Polish city of Gdansk.
Officials said the boat most likely turned over due to waves generated by a nearby tug boat.
Fourteen people, including two crew members, were on board when the Galar Gdański capsized on the Motlawa river on Saturday.
The state fire service said three people were pulled from the water and attempts were made to resuscitate them.
A 60-year-old man was pronounced dead at the scene and two others later died in hospital.
One of the victims was a pregnant woman, local media report.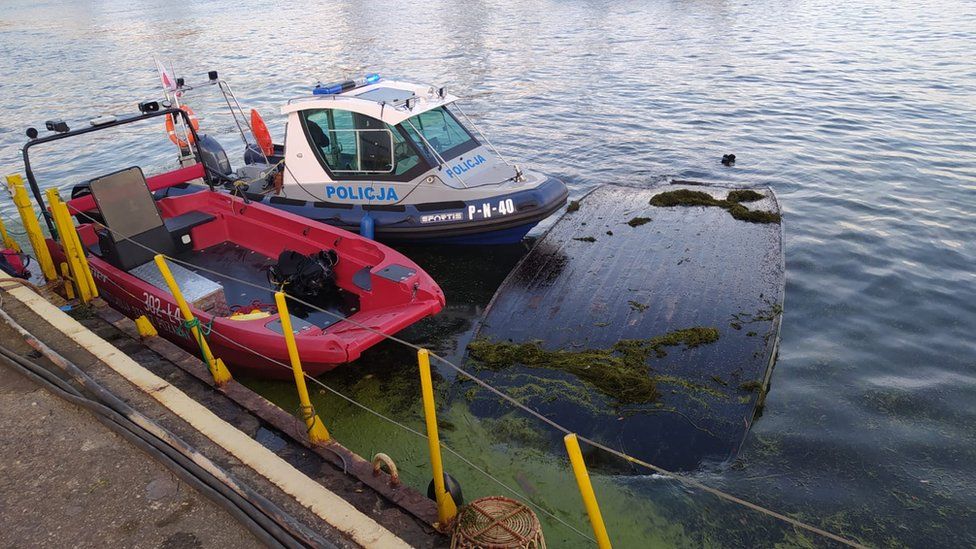 More than 20 firefighters, search and rescue units, and border guards were involved in the search and rescue operation.
The Mayor of Gdansk, Aleksandra Dulkiewicz, described the incident as an "enormous tragedy".
She said the causes of the terrible accident would be explained "as soon as possible", adding that survivors were under "professional medical and psychological care".
Boats like the one which capsized are typically around nine metres long and can take up to 12 passengers and two crew members.
They are replicas of a Polish vessel popular in the 18th Century used for transporting goods down the river.