Support will be available for those affected by Friday's tragedy, says the Irish government.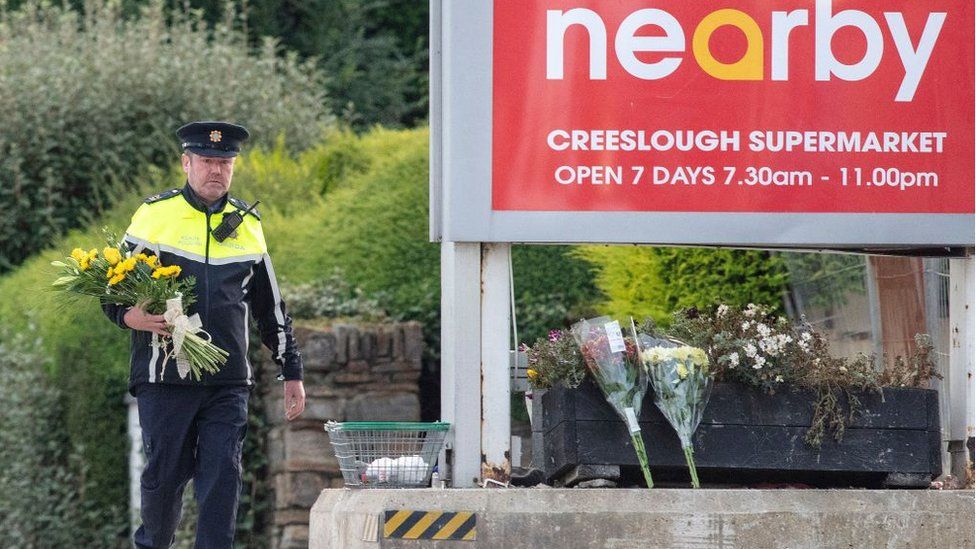 Tributes have been paid to the 10 victims of a huge explosion at a petrol station in the Republic of Ireland.
The blast happened in the County Donegal village of Creeslough on Friday.
The victims – four men, three women, a teenage boy and girl and a younger girl – were from the village or surrounding areas, said gardaí (Irish police).
One local woman told Irish national broadcaster RTÉ: "It's just devastating – I know them all, God rest them."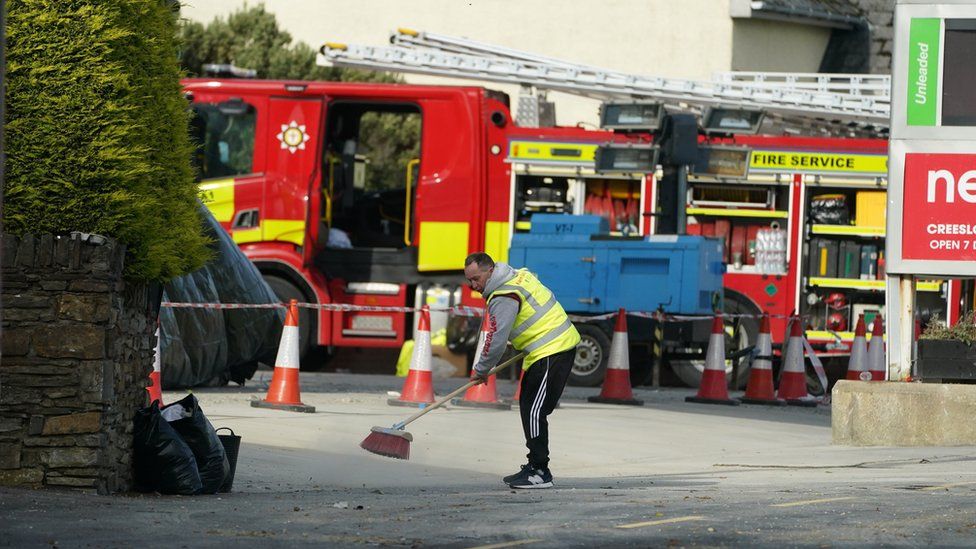 Evidence gathered, so far, suggested the explosion was a "tragic accident," said gardaí.
Tánaiste (Irish Deputy Prime Minister) Leo Varadkar said the government would do everything it could to support people in Creeslough.
Speaking late on Saturday during a visit to the village, he said: "The thoughts and prayers of the nation are with the people here.
"Government support will be in place not just the short term but in the longer term because it can take a very long time for a community to recover from something like this."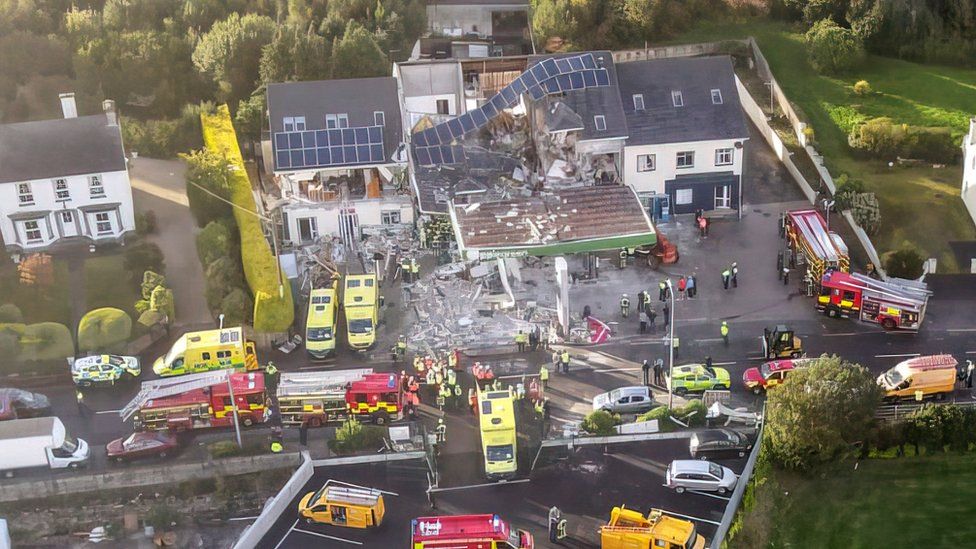 Creeslough is situated in the north-west of Ireland and has a population of about 400 people.
Taoiseach (Irish Prime Minister) Micheál Martin said the nation was in mourning after the explosion.
He spoke to members of the emergency services who had worked for 24 hours to find the victims.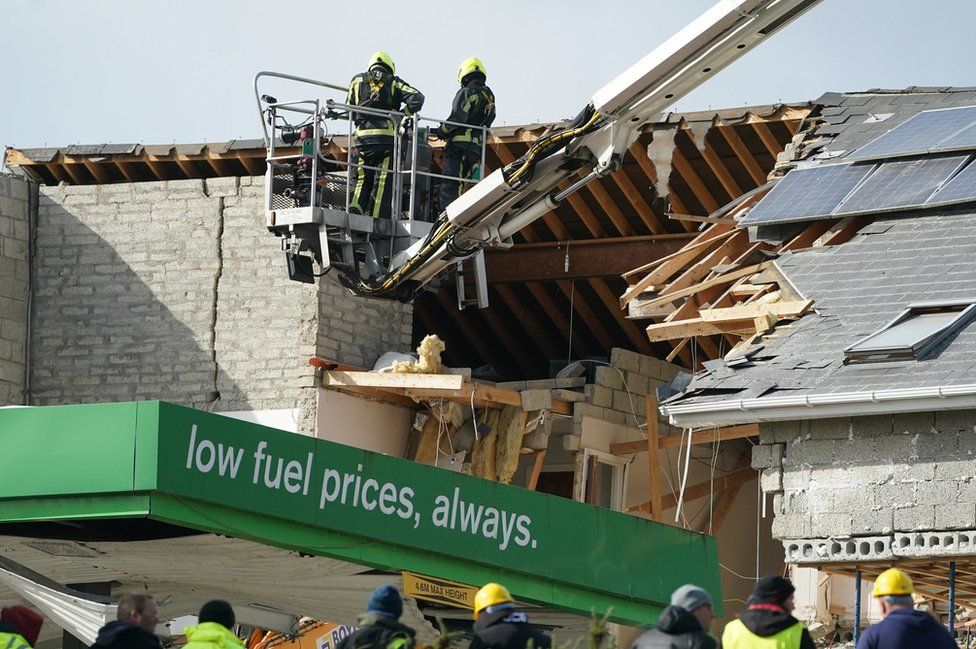 The taoiseach and the tánaiste were among several senior politicians who attended a vigil Mass in Creeslough on Saturday evening.
It was held St Michael's Church where 10 candles representing the lives lost were lit by Bishop Alan McGuckian.
Northern Ireland politicians Michelle O'Neill from Sinn Féin and SDLP leader Colum Eastwood were also present.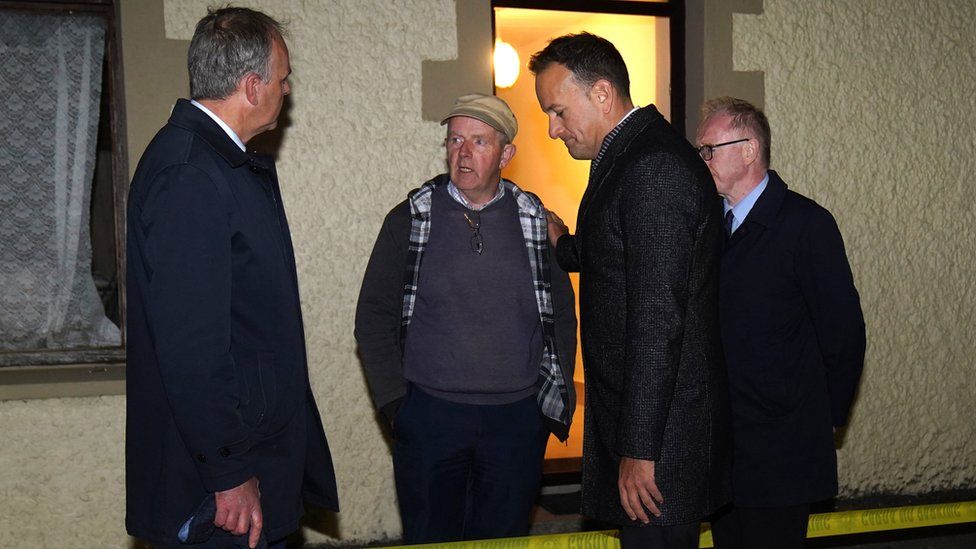 Eight people were injured as a result of the explosion, which happened shortly after 15:00 local time on Friday.
Seven of those people are in a stable condition in nearby Letterkenny University Hospital.
Another person is critically ill in the burns unit of a hospital in Dublin.
A search operation at the scene ended on Saturday evening, with no other causalities found.