Limited services ran until early on Saturday evening and schedules will resume later than normal on Sunday.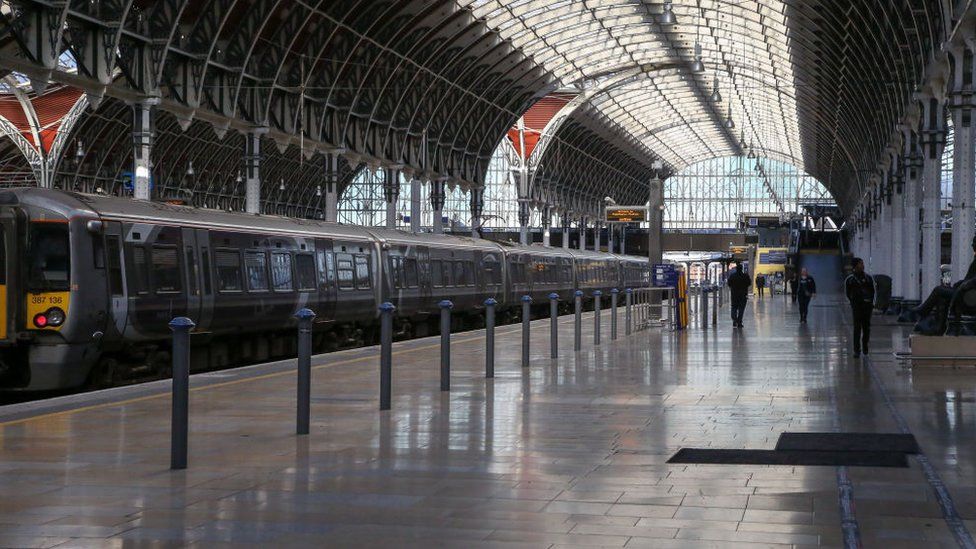 Only about one in five train services across Britain are running as rail workers take part in their latest walkout, the 11th day affected in 2022.
More than 40,000 Rail, Maritime and Transport union members at 15 train operating companies and Network Rail are striking.
The action is part of an ongoing row over jobs, pay and conditions.
Services will start later and finish earlier and people are urged to avoid travelling unless absolutely necessary.
Members of the TSSA union, who staff station ticket offices and work in on-board operational roles, are striking, affecting Avanti West Coast, c2c and Transpennine Express services.
About half of the rail network will be closed all day and trains will operate only between 07:30 and 18.30 BST, with services on Sunday also starting later than normal as workers return to duties.
It is the third strike affecting rail services this month and the 11th since the first one in June this year.
No further national strikes are scheduled but RMT general secretary Mick Lynch has said the union will reballot members to see if they are in favour of taking further strike action.
In a letter to Transport Secretary Anne Marie Trevelyan, Mr Lynch said he was hopeful that a deal can be reached between the the union and the rail companies.
But he said "for this to be achieved, your government must unshackle the train operators who currently take their mandate directly from yourself".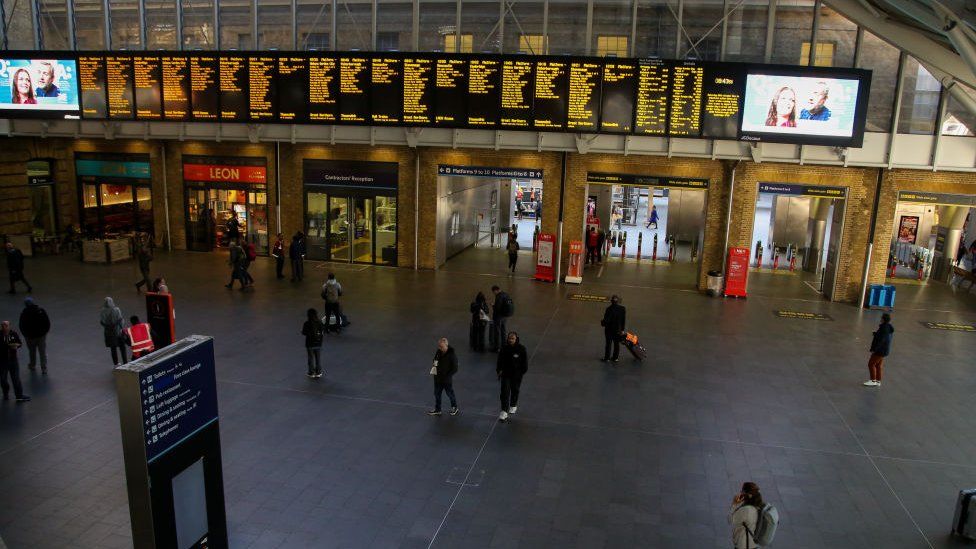 A spokesperson from the Department of Transport responded by urging union bosses to "work with their employers, not against them" in agreeing a way forward.
"Our railway is in desperate need of modernisation but all strikes will do is punish the very people unions claim to stand up for and push passengers further away," they said.
Speaking from the picket lines outside London's Euston station on Saturday, he said: "We're not against the economy, we're not against the country, we want the country to succeed.
"And we want our people to succeed within that country – it's in our interests."
Manuel Cortes, general secretary of the TSSA union, described the workers' demands as "reasonable", saying his members deserved a pay rise after several years of wage freezes.
"We urge employers and government to bring forward talks to find a resolution to the concerns that rail workers have over pay, conditions and job security," Mr Cortes said.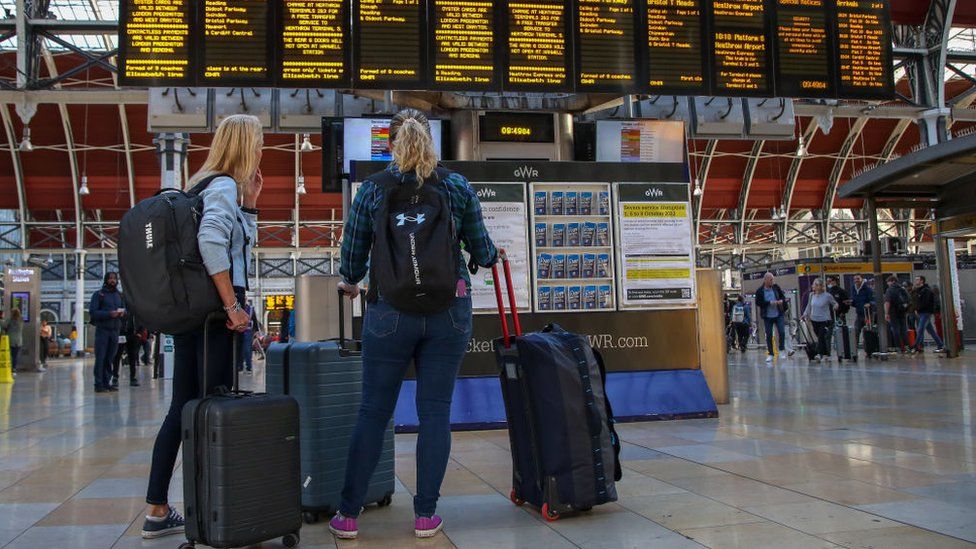 Passengers who must travel on Saturday are advised to check National Rail Enquiries or their train operator's website for updates and to be aware of when their last train will depart.
Network Rail's chief negotiator Tim Shoveller said: "Despite our best efforts to compromise and find a breakthrough in talks, rail unions remain intent on continuing and co-ordinating their strike action.
"This means railway staff forgo even more of their pay unnecessarily, passengers' lives are disrupted once again and the railway's recovery from the pandemic is further damaged."
Separately, there will be further strikes on Monday in Scotland after the RMT rejected a 5% ScotRail pay offer which it described as a "kick in the teeth".
ScotRail warned of "significant disruption" to services, saying it would run "very limited" services on just three lines on the day.