The SNP leader says she has still not had a phone call from Liz Truss a month after she became PM.
Scotland's first minister has said she has still not had a phone call with Liz Truss more than a month after she became prime minister.
Nicola Sturgeon told the BBC it was "absurd" and "unprecedented" that she had yet to hear from the new PM.
Ms Sturgeon had talks with Theresa May and Boris Johnson within days of them being appointed.
Ms Truss branded Ms Sturgeon as an "attention seeker" who was best ignored during the Tory leadership contest.
Speaking to BBC political editor Chris Mason ahead of the SNP conference in Aberdeen, Ms Sturgeon said that other than "an exchange or two" between the two leaders at events following the death of the Queen, there had been no formal contact.
She added: "I don't know whether that is arrogance, lack of respect or insecurity or whatever it is. It's not the right way to do government in a grown up way.
"So I hope we will see a change. I'll do my best to work with Liz Truss as constructively as possible or whoever comes after because we can't take anything for granted in UK politics these days."
In a separate interview with BBC Scotland, she described the lack of a phone call as "unprecedented", adding: "It's not just me. When I spoke to him in Edinburgh a couple of weeks ago it was the same for (Welsh first minister) Mark Drakeford.
"I spoke to David Cameron when I became first minister within hours. I spoke to Theresa May and Boris Johnson shortly after they became prime minister. For reasons best known to herself Liz Truss hasn't engaged with the devolved administrations."
A spokesman for Mr Drakeford, also confirmed he had not had a call from Liz Truss either and said there was "nothing scheduled."
Mr Drakeford had also spoken to Mr Johnson and Mrs May shortly after they each became prime minister.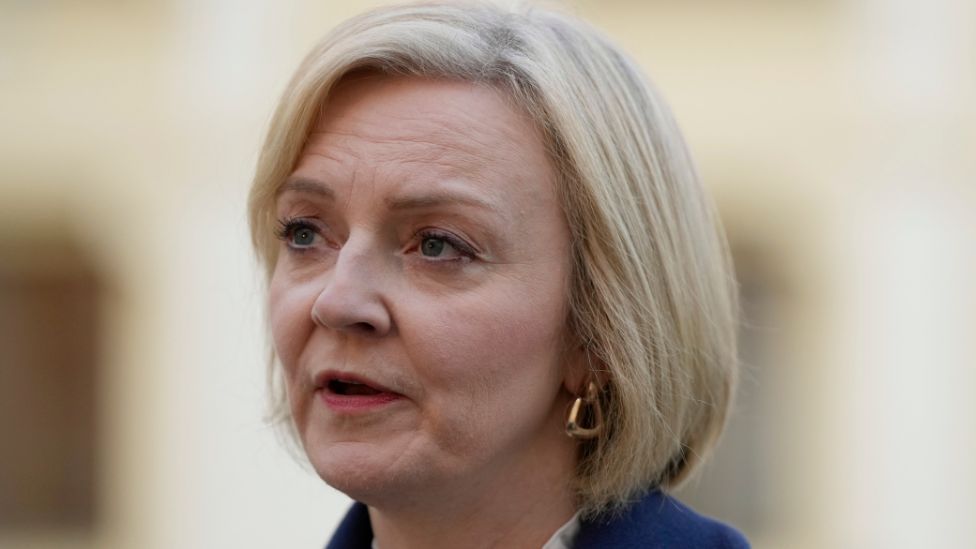 Ms Sturgeon continued: "I wrote to her the day she became prime minister.
"I'll meet with her, I'll speak to her, but let's just underline how absurd it is that a UK prime minister doesn't seem to want to work with – other than in rhetoric – the devolved administrations in the rest of the UK."
Ms Truss has previously described herself as a "a child of the Union", having spent some of her childhood living in Paisley.
But at a Conservative leadership hustings in August, she told party members: "I think the best thing to do with Nicola Sturgeon is ignore her. She's an attention seeker, that's what she is."
A UK government spokesman said the prime minister's priority was to deliver economic growth across the UK and to work together on shared issues including energy security.
He added: "UK government ministers, including the minister for intergovernmental relations, along with officials, are continuing to engage regularly with their devolved counterparts."
Ms Truss's two predecessors both held face-to-face talks with the first minister shortly after becoming prime minister.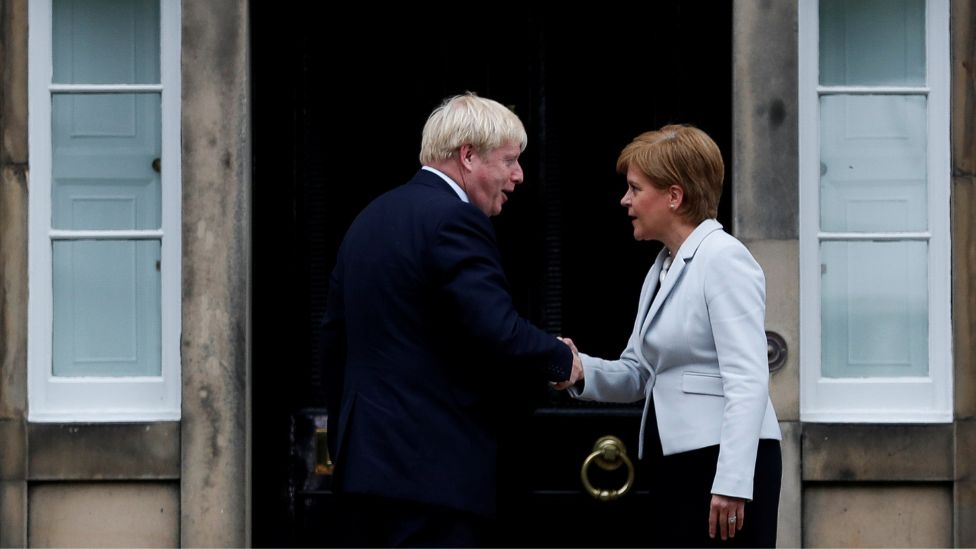 Ms Sturgeon also took aim at Sir Keir Starmer, claiming that the Labour leader "strikes me a lot of the time as desperately trying to appeal to votes in England by being a pale imitation of the Tories as opposed to being a really positive radical alternative".
She said that her party had been open to forming a progressive alliance with Labour at previous Westminster elections, but those offers had been rejected.
At the Labour conference last month, Sir Keir told party members: "Scotland's success in the UK is met with gritted teeth, seen as a roadblock to independence, and so, they stand in the way.
"We can't work with them. We won't work with them. No deal under any circumstances."