The FM has said people should be "sensible" after the National Grid warned of possible blackouts.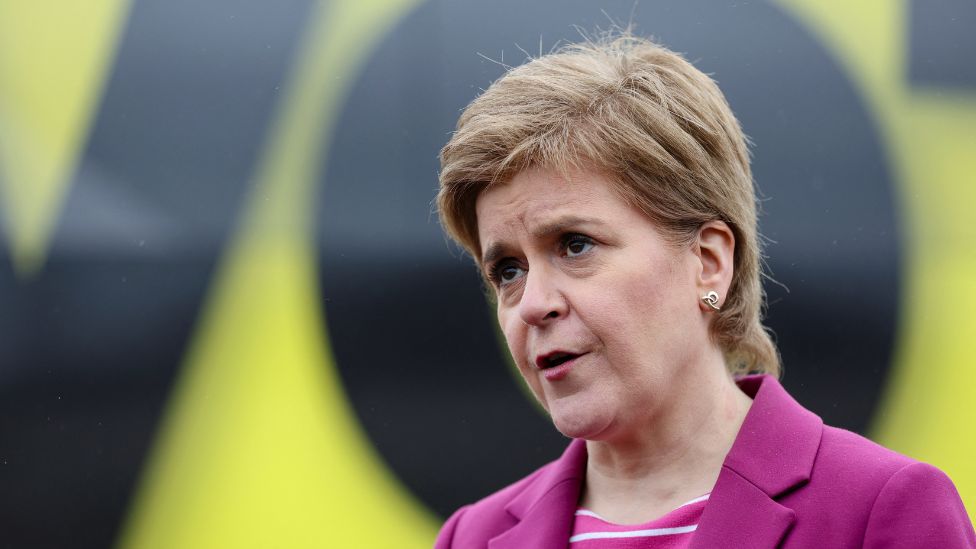 Nicola Sturgeon says she hopes it is "not necessary" to tell households in Scotland to restrict winter energy use.
But Scotland's first minister warned that people should be "sensible" as she criticised UK government planning.
Ms Sturgeon also told the BBC she would not support "haphazard" new oil and gas projects, after Tory ministers backed further North Sea exploration.
The National Grid has said UK households could lose power for up to three hours at a time in winter if the energy crisis escalated.
She said there was a "lack of basic communication from the UK government" over the energy crisis.
Ms Sturgeon added: "That's particularly galling in a Scottish context because we are a net exporter of electricity. We generate sufficient renewable electricity to cover almost 100% of our domestic needs.
"We are part of the GB grid so we are reliant on the UK government taking good decisions itself.
"I think there needs to be candid explanation to people about the challenges that are faced, good advice to people about sensible things you were asking them to do."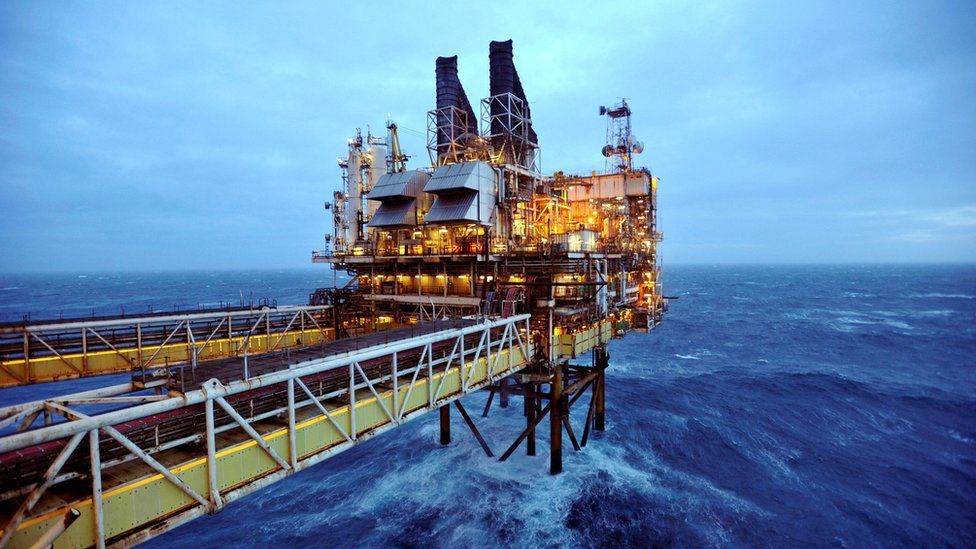 Asked if she would ask people to limit their energy usage, the first minister said: "I hope that is not necessary," adding that she wanted people to be "sensible about energy usage".
The Scottish government hoped to generate the equivalent of 100% of "gross electricity consumption" from renewables by 2020.
Ms Sturgeon's comments comes as the UK opens a new licensing round for North Sea oil and gas exploration. Nearly 900 locations are being offered, with as many as 100 licences set to be awarded.
'Stringent checks'
Ms Sturgeon acknowledged that the industry was a key part of the Scottish economy, particularly in Aberdeen, where the SNP conference is being staged this weekend.
"But we know for the sake of the planet, we need to accelerate our move away from oil and gas," she told BBC Radio 4.
"We've got to do that fairly. And we've got to do that in a way that supports the jobs to transition into green energy.
"I don't support a haphazard, just give the go-ahead without stringent climate compatibility checks."
Asked if such a project would be approved in an independent Scotland, she added: "Not without stringent climate compatibility checks. Not with Jacob Rees-Mogg just waking up one morning and deciding it's the right thing to do."
Licences are being made available for 898 sectors of the North Sea – known as blocks.
In a statement, Mr Rees-Mogg said: "Putin's illegal invasion of Ukraine means it is now more important than ever that we make the most of sovereign energy resources."
The licensing round comes after warnings from the Intergovernmental Panel on Climate Change and the International Energy Agency that such projects must be halted if there is to be a chance of keeping global temperature rises under 1.5C.