Police end a search for Keith Bennett's body after finding no sign of human remains at the scene.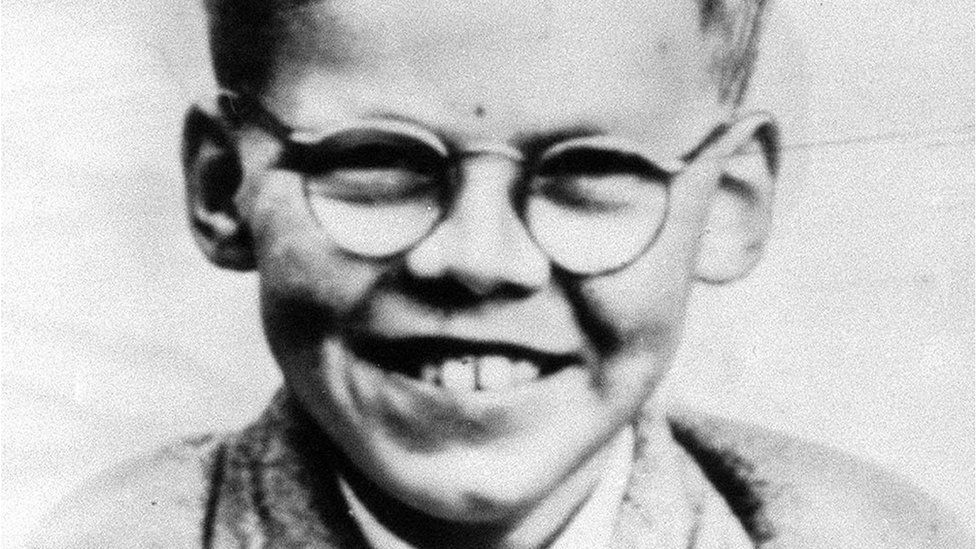 A search for the last victim of the Moors murderers has been completed with "no evidence to indicate the presence of human remains" being found, police have said.
Greater Manchester Police (GMP) began searching Saddleworth Moor on Friday after the force said it received a report of "possible human remains".
It said the search had now ended.
The force previously said it would continue to act on information "which may lead to the recovery of Keith".
Keith Bennett was one of five youngsters killed by Ian Brady and Myra Hindley in the 1960s and he remains their only victim whose remains have never been found.
The 12-year-old went missing while on his way to see his grandmother in Chorlton-on-Medlock, Manchester on 16 June 1964.
His mother Winnie Johnson, who died in 2012, spent her life trying to locate her son's body, even taking to the moor herself, armed with a spade.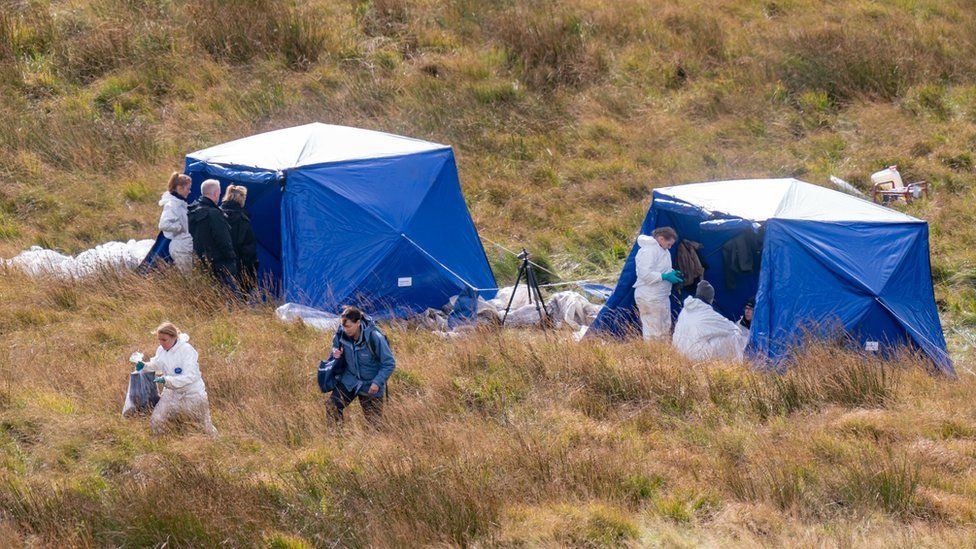 The new search was a result of evidence gathered across seven years by author and investigator Russell Edwards, who told BBC Radio Manchester he was "convinced" he had found the boy's remains.
He also said if the search was not a success, he would give up his own hunt and had "no intentions or desires to visit Saddleworth Moor for the rest of my life".
GMP said it had now closed the scene on Saddleworth Moor "following completion of excavation by accredited forensic experts, concluding that there is currently no evidence to indicate the presence of human remains".
Brady and Hindley tortured and killed five youngsters between 1963 and 1965.
Brady, who was born in Glasgow but later moved to Manchester, was jailed in 1966 for the murders of John Kilbride, aged 12, Lesley Ann Downey, 10, and Edward Evans, 17.
In 1985, after being moved to a secure hospital, Brady also admitted murdering Keith and 16-year-old Pauline Reade.
Edward's body was found by police at Brady and Hindley's shared home in Hyde, Greater Manchester, while the remains of Lesley Ann, Pauline and John were found on Saddleworth Moor.
Police have carried out a number of searches of the moor to try and find Keith's remains, including two in which they were joined by the murderers themselves, but his body has never been found.