Train operator is given a short-term extension to continue running services on the west coast mainline.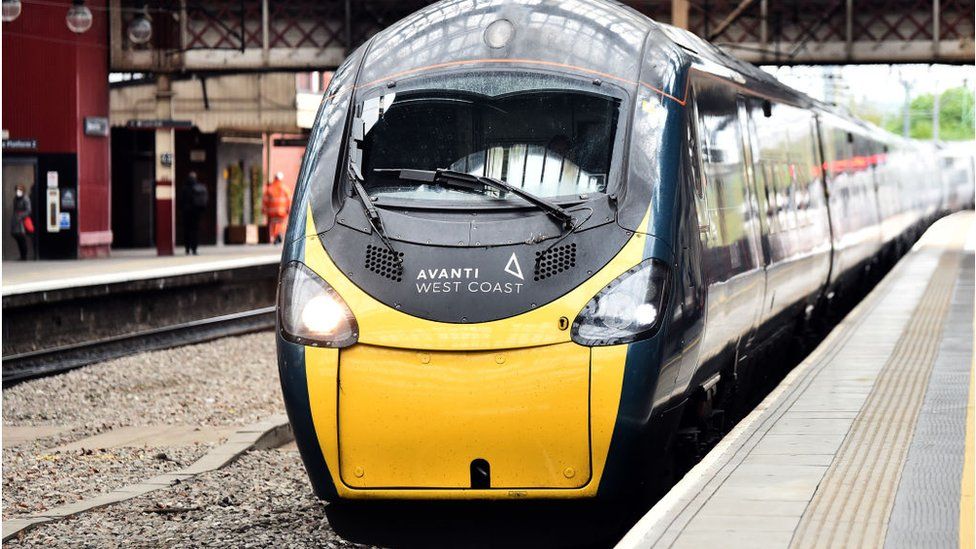 Avanti West Coast has been given a short-term extension by the government, but has been warned it needs to "drastically improve services".
The decision will enable it to continue running services on the route until next April, the Department for Transport said.
Avanti came under fire after cutting the number of trains between London and Manchester by a third in August.
It had apologised for problems caused by the reduced services.
Transport Secretary Anne-Marie Trevelyan said services on Avanti have been "unacceptable".
"While the company has taken positive steps to get more trains moving, it must do more to deliver certainty of service to its passengers," she said.
"We have agreed a six-month extension to Avanti to assess whether it is capable of running this crucial route to a standard passengers deserve and expect."
The Department for Transport added that it would "consider Avanti's performance" once the extension comes to an end on 1 April 2023.
FirstGroup, which owns Avanti West Coast in a joint venture with Italy's Trenitalia, said it was "committed" to providing services that meet the needs of customers and communities.
"Today's agreement allows our team at Avanti West Coast to sustain their focus on delivering their robust plan to restore services to the levels that passengers rightly expect," said Graham Sutherland, FirstGroup's chief executive.