Ukraine continues to take back territory from Russia even as Moscow formalises taking over four regions.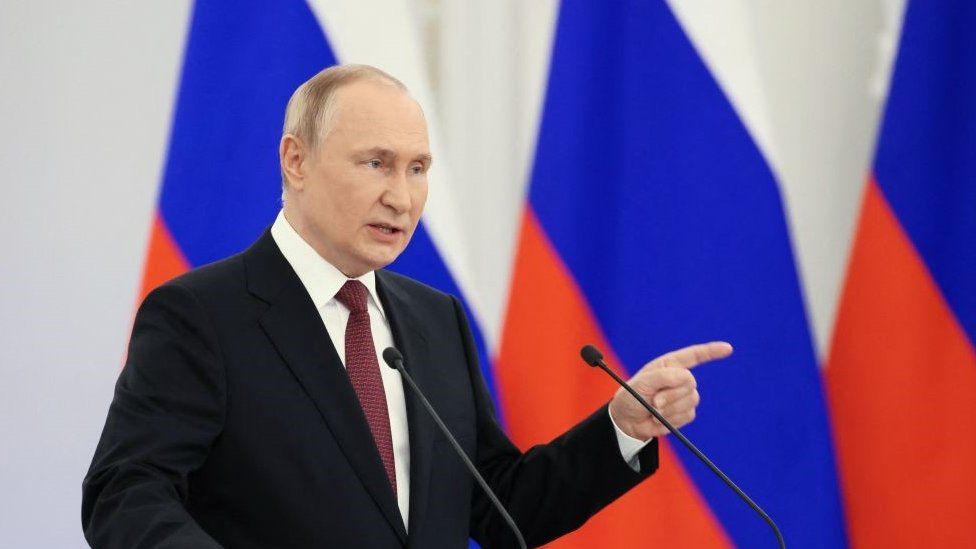 The situation in four regions annexed by Russia will be stabilised, Vladimir Putin has vowed.
The Russian president announced the annexation of Luhansk, Donetsk, Zaporizhzhia and Kherson last week after self-proclaimed referendums, not recognised internationally.
His vow came as Ukraine said it retook villages in Luhansk and Kherson.
It controls significant parts of the other two regions, and has made recent gains in Donetsk.
However, Kremlin spokesman Dmitry Peskov said Russia would retake any territory that had been lost.
Facing questions over the recent losses, he told reporters: "There is no contradiction here. They will be with Russia forever, they will be returned."
In a speech to teachers on Russian teachers' day, Mr Putin said he would "calmly develop" the annexed territories.
But Andrey Kartopolov, the chairman of the State Duma defence committee, told state media that Russia needed to stop lying about what was happening on the battlefield, saying that Russians were not stupid.
Ukrainian forces are making gains in both the south and the east.
Serhiy Haidai, Ukrainian governor of Luhansk, told the BBC on Wednesday that six villages in the region had been recaptured.
And President Zelensky later said Ukraine had liberated three more villages in the southern region of Kherson.
It comes after a series of gains in Kherson the previous day, including the strategically key village of Davydiv Brid.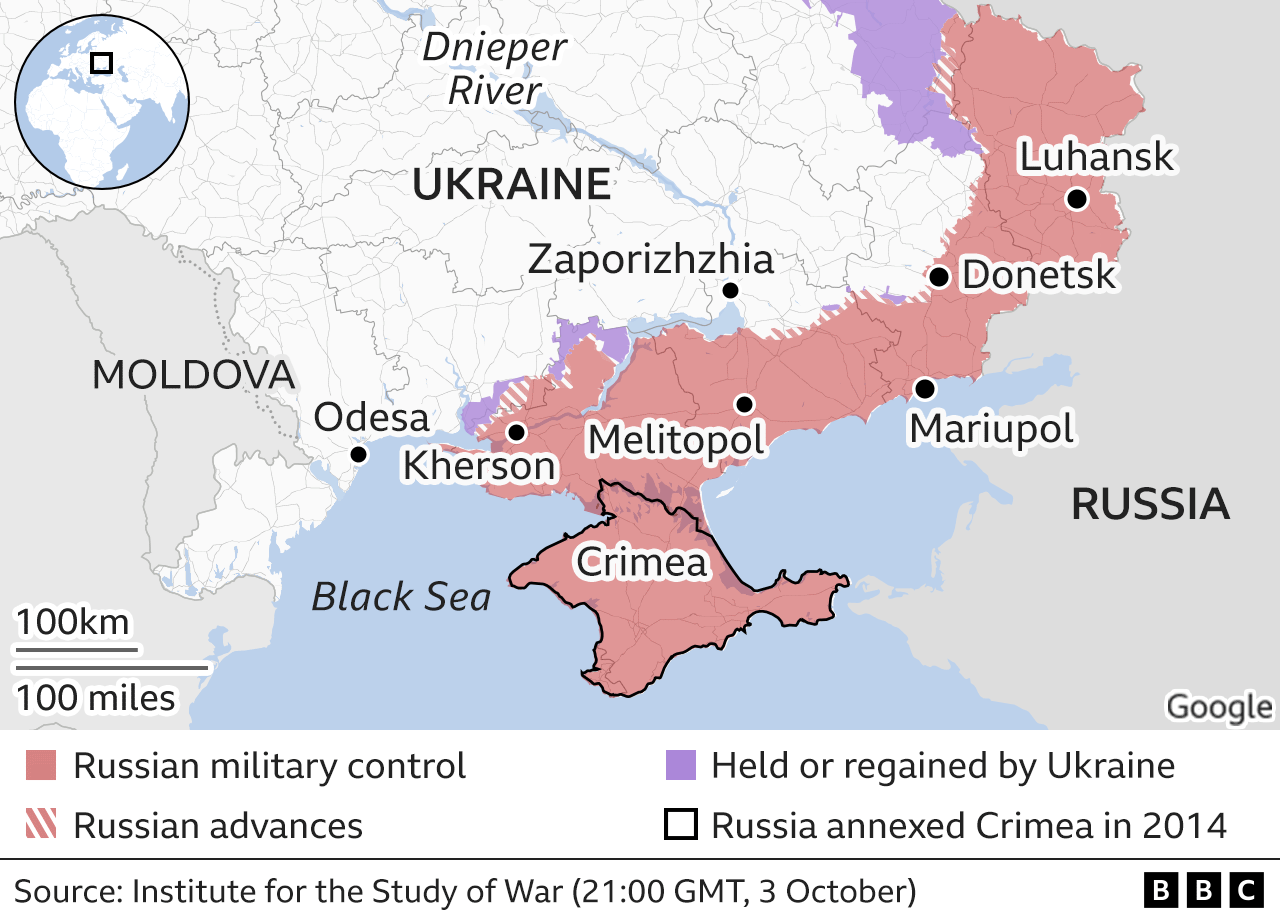 Russia is still working to mobilise reservists, after Mr Putin announced a call-up last month of 300,000 people who had completed compulsory military service.
But Mr Putin has rowed back on which groups will be affected, after strong opposition and protests in Russia against the move.
He has signed a decree exempting several categories of students, including first-time students at accredited institutions, and certain types of postgraduate students – such as those in the field of science.
Meanwhile, President Putin has signed a decree to formalise Russia's seizure of the Zaporizhzhia nuclear power plant in southern Ukraine, which has been occupied by Russian troops since the early days of the war.
Russia says the plant – Europe's largest nuclear facility – will be operated by a new company, but Ukraine's nuclear operator has dismissed the move as "worthless".
Rafael Grossi, the head of the UN's nuclear watchdog, the IAEA, has said he will hold consultations with the two sides following the development.
He is heading to Kyiv and then Moscow, seeking to establish a protection zone around the plant, which is situated near the front line of fighting.