Survivors recount the horror of deadly attacks on the city of Zaporizhzhia, which are blamed on Russia.
At least two people have been killed in a series of Russian rocket attacks on Ukraine's southern city of Zaporizhzhia, local officials say.
They say the missiles hit residential buildings before down and then again several hours later. People are reported to be under the rubble.
Rescue workers are now combing through the shattered remains of one elegant five-storey apartment building.
Glass and rubble is strewn across, and nearby shops are wrecked.
Olha Chobotariova, who lives nearby, told the BBC: "My children were frightened. The windows blew out. My daughter got so frightened she hid in a corner and I couldn't drag her out.
"I told her, please come to me and she said: 'No mother, I'm scared.'
"I don't understand how they could do it. There were all just people, children. We haven't done anything. Why are they torturing us like this?
"My soul aches for our Ukraine. I have no words. It really hurts me. I will never forgive Russia for this. I won't. We should take revenge and take it to the end. Because we're Ukrainians. We're a strong nation. I can't accept this," Ms Chobotariova said.
Alla Yermachenko, another local resident, told the BBC her elderly relatives were in one of the destroyed buildings.
"There's very little hope that they're alive. Why are they doing this to us? What are they trying to prove? Killing old people. Why? For what?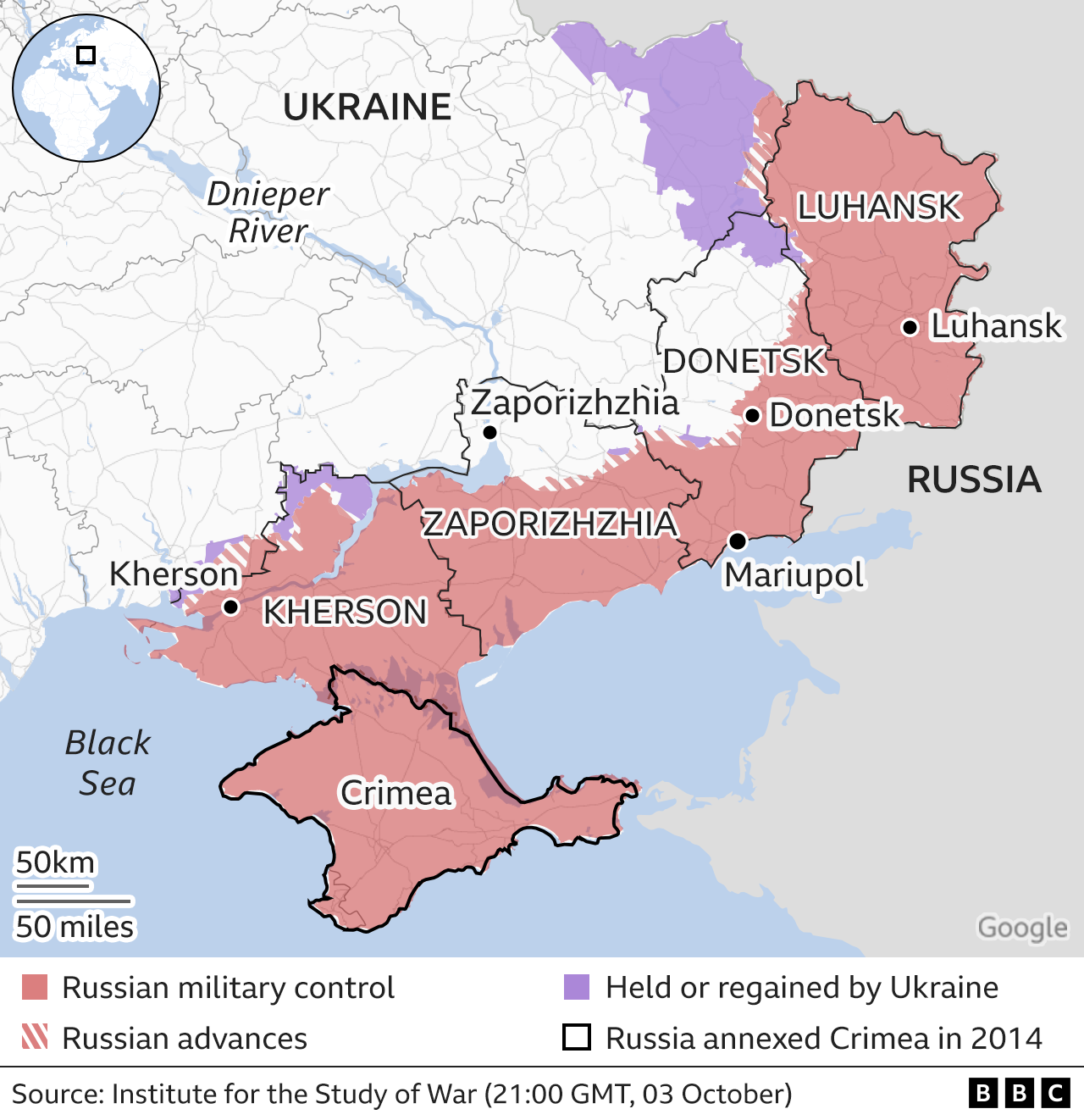 "May our tears drop not on the ground but on the chests of those who launched that missile," Mr Yermachenko said.
Russia has so far made no comments on the issue.
The Ukrainian-held city is the capital of the eponymous Zaporizhzhia region, which Russian President Vladimir Putin declared annexed along with three other Ukrainian regions – a move widely condemned by Ukraine and its Western allies.
Moscow does not fully control any of the four regions.