Ex-culture secretary Nadine Dorries says the government is facing a "wipeout" at the next election.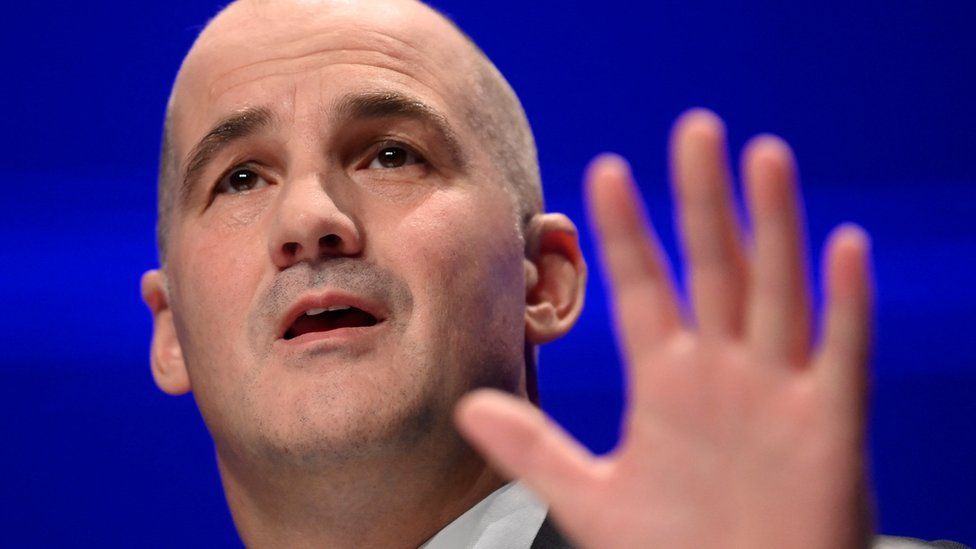 Conservative Party chairman Jake Berry has hit back at suggestions by former cabinet minister Nadine Dorries that the government should change course or face a "wipeout" at the next election.
But Mr Berry said he did not understand or agree with some of her comments.
The government has faced vocal opposition from some of its own MPs since its mini-budget on 23 September.
The party's annual conference in Birmingham this week was overshadowed by internal divisions, after the chancellor U-turned on plans to scrap the top rate of income tax in the face of criticism from many Tories and turbulence in financial markets.
Some cabinet ministers and senior Conservatives have also publicly spoken out against the suggestion increases to benefits including universal credit could be linked to wages rather than prices, which would amount to a real-terms cut.
Ms Dorries, who supported Liz Truss during the leadership election, said she had made some "big mistakes" in her first weeks as prime minister.
She told the Times: "You don't win elections by lurching to the right and deserting the centre ground for Keir Starmer to place his flag on.
"If we continue down this path, we absolutely will be facing a Stephen Harper-type wipeout. I'm sure [the prime minister has] listened and will stop and rethink."
Canadian prime minister Justin Trudeau won a landslide victory against Mr Harper in the 2015 election.
Ms Dorries, who was a key ally of Boris Johnson, was asked by Ms Truss to stay on as culture secretary, but chose instead to return to the backbenches when the new prime minister took over.
She accused the government of shelving several of his policies, including privatising Channel 4, reviewing the BBC's licence fee, introducing the Online Safety Bill, and bringing forward new animal welfare legislation.
She said abandoning Mr Johnson's policies was "a mistake", adding: "That was our mandate, our deal with the voters. Removing a prime minister and the policies people voted for less than three years ago is a troubling precedent to set in a democracy."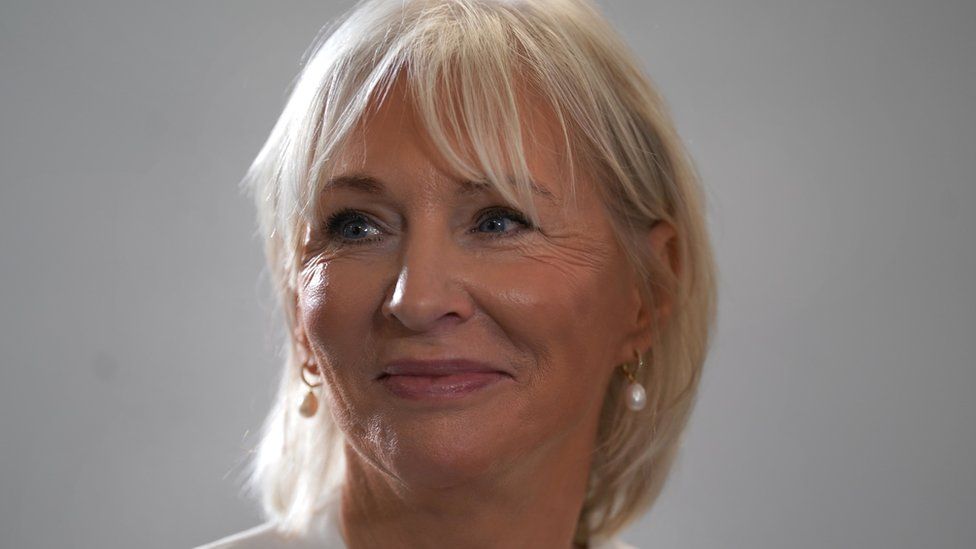 However, Mr Berry told LBC: "I've seen some of the comments by Nadine, I don't understand some of them and some of them I don't agree with."
"[I am] quite good friends with Nadine and I think she's a very fine individual and a very fine Conservative, but quite a lot of what we have done hasn't been just about cutting people's taxes – though of course people are getting the cut in income tax. Quite a lot of it is, you know, action on energy bills," he said.
He suggested the current tax policy is "very similar" to when Ms Dorries was in government.
There have also been divisions within the Tory party over whether benefits should rise in line with inflation – a pledge made by Mr Johnson.
Ms Dorries said increasing benefits only in line with wages would be "cruel, unjust and fundamentally unconservative" during a cost-of-living crisis.
In a round of interviews with BBC local radio, the Labour leader said increased mortgage rates were a "direct result" of the government's "kamikaze" mini-budget last month.