The Royal College of Nursing is balloting all its UK members for the first time in 106 years.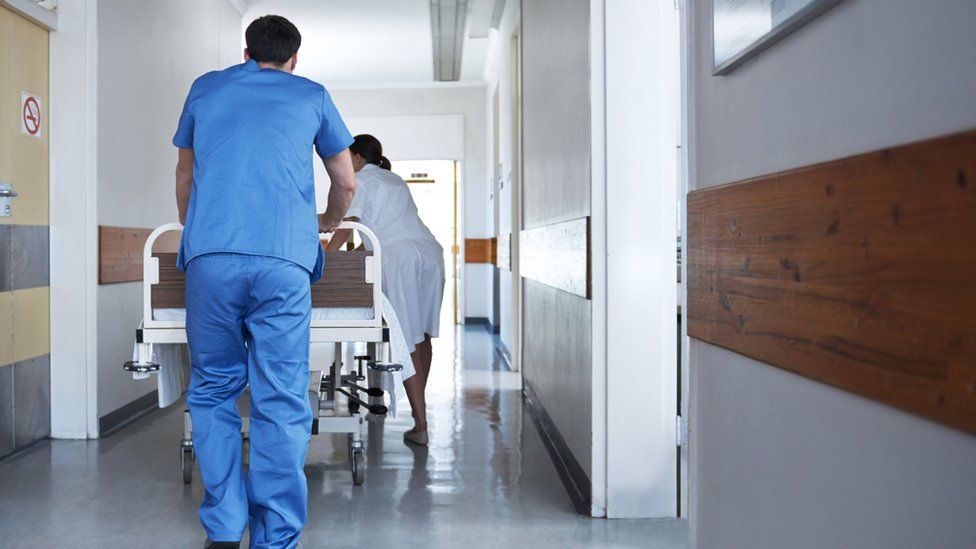 The Royal College of Nursing is balloting all of its UK members for strike action for the first time in its 106-year history.
The union is recommending its 300,000 members walk out over pay, with the result of the ballot due next month.
If strikes go ahead, the RCN says they would affect non-urgent but not emergency care.
The government has urged nurses to "carefully consider" the impact on patients.
The RCN has been calling for a rise of 5% above the RPI inflation rate of 12%, but no UK nation has offered close to that.
In England and Wales, NHS staff, including nurses, are being given an average of 4.75% more, with extra for the lowest paid, while in Scotland, 5% has been given. In Northern Ireland, nurses are yet to receive a pay award.
The RCN said it had commissioned research showing average pay had fallen by 6% between 2011 and 2021 – once inflation had been taken into account – compared with the 4.6% average for the whole economy.
General secretary Pat Cullen said: "This is a once-in-a-generation chance to improve pay and combat the staff shortages that put patients at risk.
"Governments have repeatedly neglected the NHS and the value of nursing. We can change this if together we say enough is enough."
Starting salaries for nurses in England are currently just above £27,000, rising to nearly £55,000 for the most senior nurses.
The RCN said the average pay for a full-time established nurse was just above £32,000 last year – similar to average pay across the economy.
The union is inviting members of the public to co-sign a letter to Prime Minister Liz Truss, backing its stance.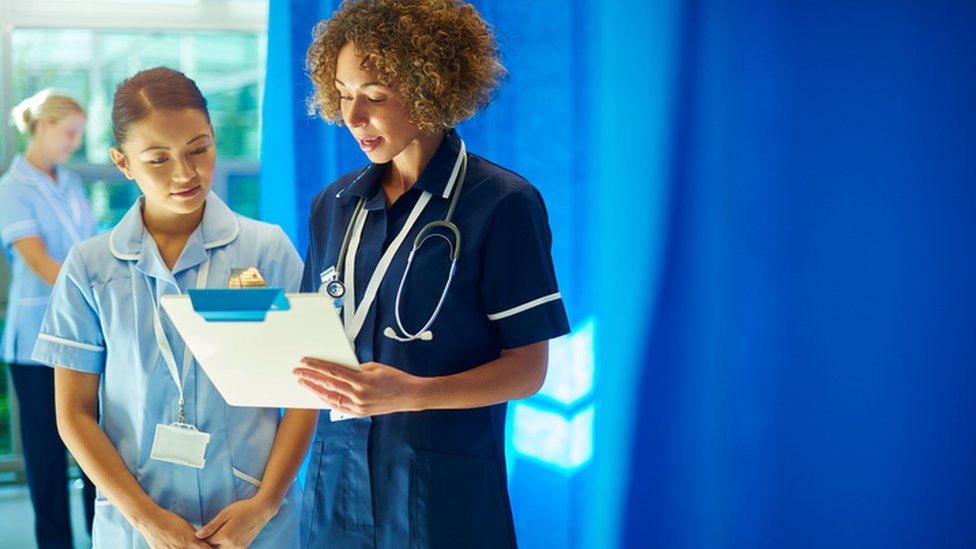 The 380,000 members of Unison, including about 50,000 nurses, are also being balloted.
These ballot papers have been sent out in Scotland, with the rest of the UK following suit in the coming weeks.
Midwives in Scotland have also been balloted on strike action by the Royal College of Midwives, while the British Medical Association has said it will ballot junior doctors over industrial action.
A spokeswoman for the Department of Health and Social Care in England pointed out the independent NHS Pay Review Body had recommended its pay award.
And it followed a 3% pay rise last year, in recognition of work during the pandemic, despite a public-sector pay freeze.
"We value the hard work of NHS nurses and are working hard to support them. Industrial action is a matter for unions and we urge them to carefully consider the potential impacts on patients," she added.
Scottish Health Secretary Humza Yousaf said: "Any ballot for industrial action is disappointing. We are engaged with health unions and I hope we can come to an agreement on pay in the near future."
In 2019, RCN members went on strike in Northern Ireland over pay, while nurses who are members of Unison in England walked out in 2014 over pay.
During any strike action, some nurses would continue to work to ensure emergency and urgent services continue.