Families of some of those affected are giving evidence at a public inquiry into the treatment disaster.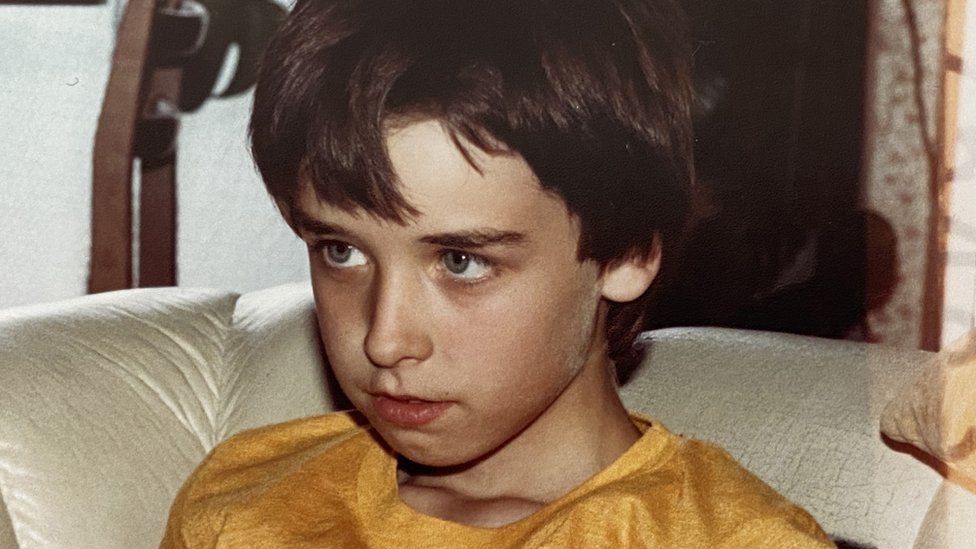 More than 150 children with the blood disorder haemophilia were infected with HIV in the 1980s, according to documents from the national archives seen by BBC News. Some of the families affected are giving evidence at a public inquiry into what has been called the worst treatment disaster in the history of the NHS.
It was almost 36 years ago – in late October 1986 – but Linda will never forget the day she was told her son had been infected.
She had been called into a consulting room in Birmingham Children's Hospital, with 16-year-old Michael.
As a toddler, he had been diagnosed with haemophilia, a genetic disorder that stopped his blood clotting properly.
Linda assumed the meeting was to discuss moving his care to the main Queen Elizabeth Hospital in the city.
"It was so routine that my husband [and Michael's stepfather] stayed in the car outside," she says.
"Then, all of a sudden, the doctor said, 'Of course, Michael is HIV positive,' and he came out with it like he was talking about the weather outside. My stomach just fell.
"We got in the car, I told my husband and we were silent all the way home. We never spoke – it was such a shock."
Tested positive
It was still early in the Aids crisis – a few months before the government's Don't Die of Ignorance TV campaign brought the illness into every British living room.
But the stigma of the disease was already very real.
In 1985, dozens of parents had taken their children out of a primary school in Hampshire after a nine-year-old pupil – also a haemophiliac – had tested positive for Aids antibodies, as HIV was then known.
Michael did not want his friends or family told.
"That's the way he coped with it – he kept it to himself," Linda says.
"He never told his friends or anything because he just wanted to feel normal."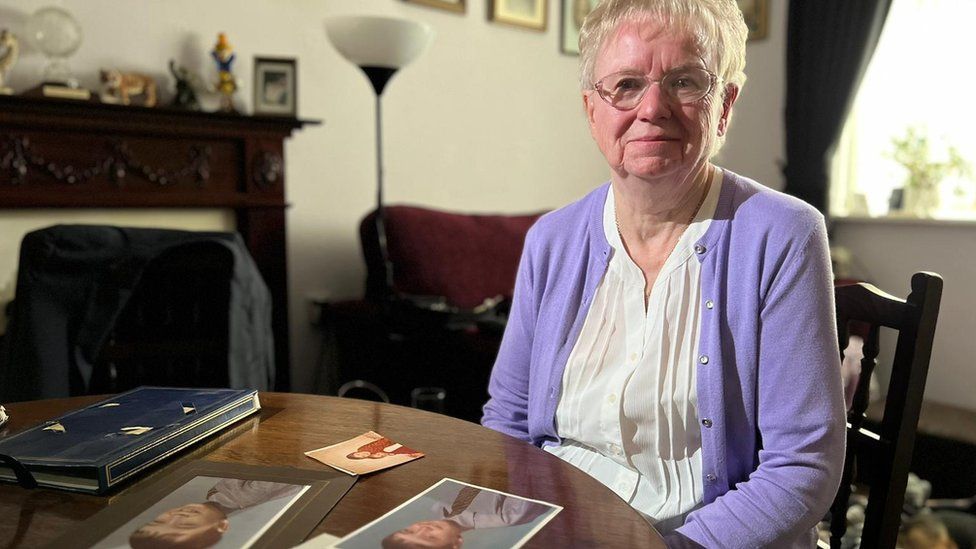 Between 1970 and 1991, 1,250 people with blood disorders were infected with HIV in the UK after taking Factor VIII – a new treatment that replaced the clotting protein missing from their blood.
That included 175 children given the medication by NHS doctors in hospitals, schools or haemophilia clinics.
Tens of thousands of others are believed to have been exposed to hepatitis C, which can cause liver failure and cancer, either through the same treatment or a blood transfusion.
About half of those infected with HIV died of an Aids-related illness before life-saving antiretroviral drugs became available.
Drug users
At that time, the UK was not self-sufficient in blood products, so Factor VIII was imported from the United States.
Each batch was made from the pooled, or mixed, blood plasma of thousands of donors. If just one of those donors was HIV positive, then the virus could be passed on.
Linda remembers being first told about Aids at a presentation at Birmingham Children's Hospital in 1984 and warned to look out for certain symptoms.
But she says the family were never made fully aware of the dangers – at one point, she was told by a nurse not to worry as "Michael was fine".
Through this whole time, her son continued to be treated with the same American medication.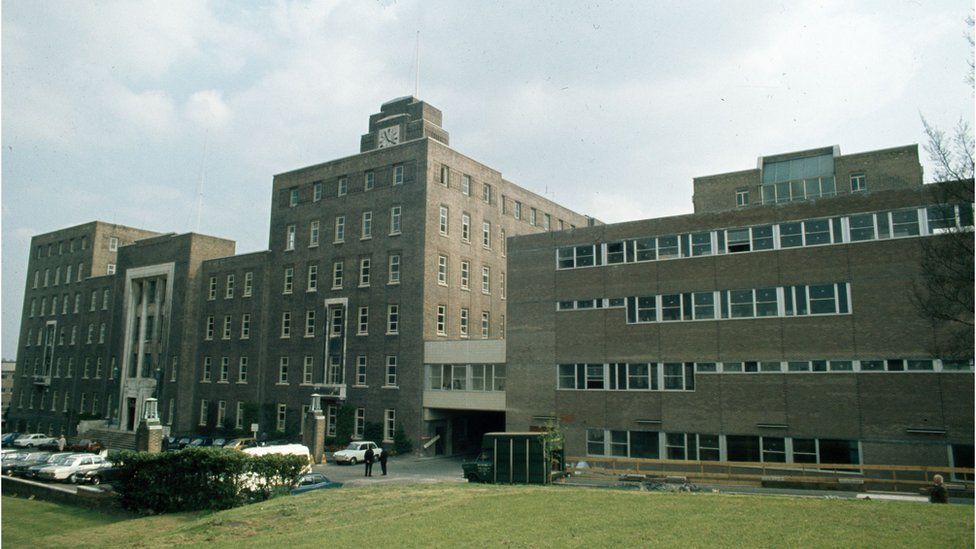 In his late teens, Michael started having health problems – from night sweats to glandular fever to a bad bout of flu.
But he continued to live life to the full – travelling, listening to music and supporting West Bromwich Albion football club.
"There was a big match at Wembley and he was very, very poorly," Linda says.
"So we decorated all the car up and he met his friends down there. It didn't matter how he felt, if he could get there he would."
Later in his life, as his immune system started to break down, Michael lost weight and experienced fatigue and memory loss.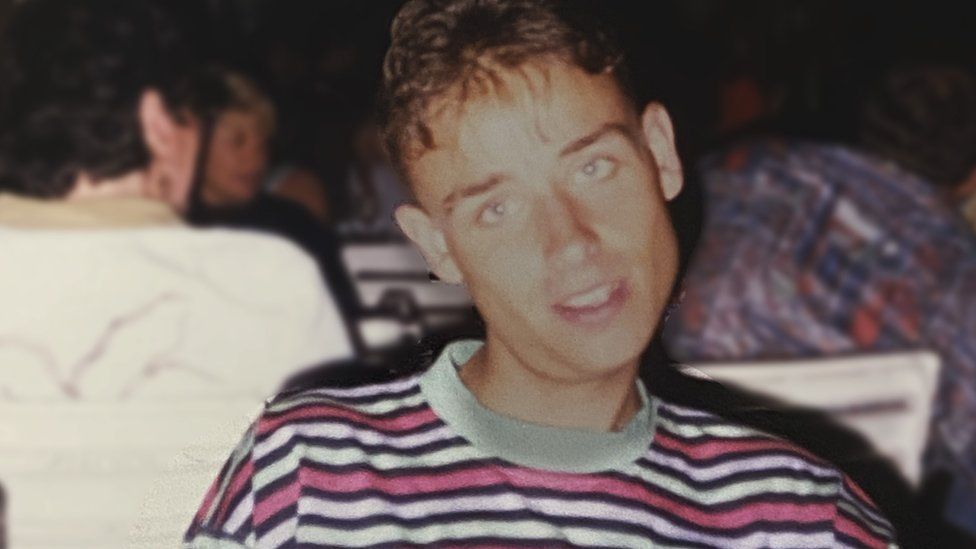 He was transferred to Heartlands Hospital, in Birmingham, where Linda, who gave up her job as a cook in a care home, helped nurse him though the last few months of his life.
"He said to me, 'Mum, you're never going to be a nan,' and I just said, 'Don't worry about it.' That's all I could think of saying," Linda says.
Michael developed meningitis and pneumonia – both caused by the HIV he was infected with as a child.
He died on May 26, 1995, exactly a week before his 26th birthday.
Special session
Almost three decades later, Linda is giving evidence to the long-running public inquiry into the treatment disaster.
She will appear alongside other parents, in a special session about the experiences of families whose children were infected in the 1970s and 80s.
"I felt as though I needed to do it because I want to help get to the bottom of it," she says.
"We all want to know why it was allowed to happen and to keep on happening as well."
Linda asked that her surname be withheld