At a summit in Prague on Friday, 27 leaders will consider how to protect consumers from soaring bills.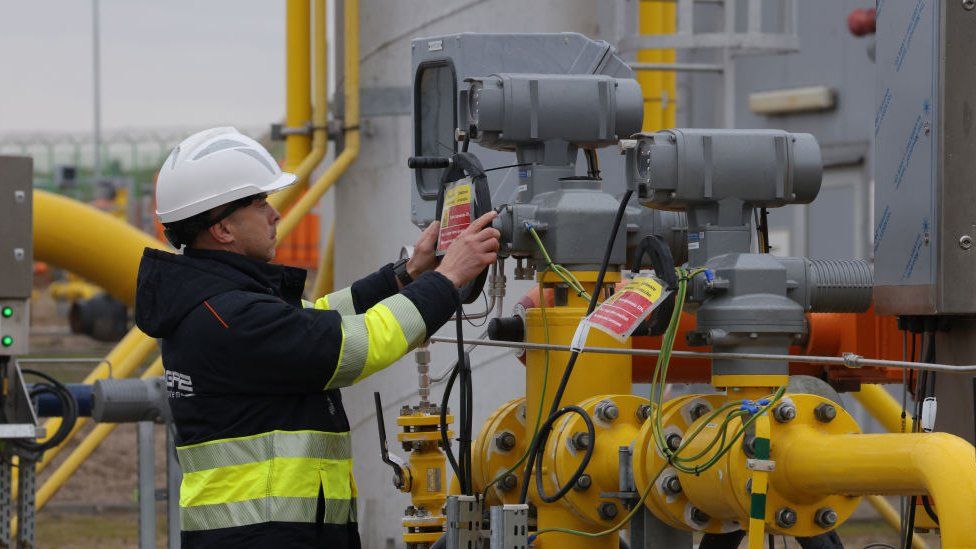 Across Europe, governments have been grappling with ways of protecting their consumers from rising energy bills, because the market has been hit by Russia's war in Ukraine.
At an EU summit in Prague on Friday, 27 European leaders are being asked to back a cap on gas prices, even though several are wary of the idea.
Fifteen countries want a Europe-wide limit imposed on the wholesale price of gas, while European Commission President Ursula von der Leyen agrees there should be some kind of temporary price cap.
The recent explosions in Germany's Nord Stream 1 pipeline in the Baltic Sea were a clear illustration of how little European countries can now rely on Russian gas imports. Germany's gas network regulator has already warned that consumers are using more than in previous years and Italy has imposed limits on hours and temperatures for heating many buildings.
Some countries warn that capping wholesale prices could affect the security of Europe's gas supply, as it would boost consumption.
EU member states have already agreed other measures to protect consumers, with windfall taxes on surplus profits made by fossil fuel companies and a levy on excess profits made by non-gas electricity producers. They have also agreed on a mandatory 5% cut on peak electricity consumption.
It's a start, but it's not long-term and not a structural reform. So what possible alternatives are there and could an EU price cap work?
What are the options?
Many governments have already introduced national ceilings on the prices consumers pay for units of energy. But capping wholesale prices across the EU would be a major departure, and there are various ways of doing it.
Ursula von der Leyen has proposed a series of measures to "dampen" the price paid for imports that she believes would not put supplies at risk.
One of them involves negotiating a "corridor of prices" for imports from suppliers such as Norway and the US. Instead of a fixed price cap, an upper and lower price limit below current rates would be agreed with the countries involved.
Norway has become the EU's biggest gas supplier since Russia launched its war – but Oslo believes imposing a maximum on wholesale gas prices will not solve Europe's biggest problem of having too little gas.
Four EU countries want a "dynamic corridor" which would apply to all wholesale gas sales, not just those agreed with key suppliers.
Poland, Belgium, Italy and Greece say a central value would be set and could be updated regularly in relation to the price of crude oil. The price could deviate from that value, perhaps by 5%.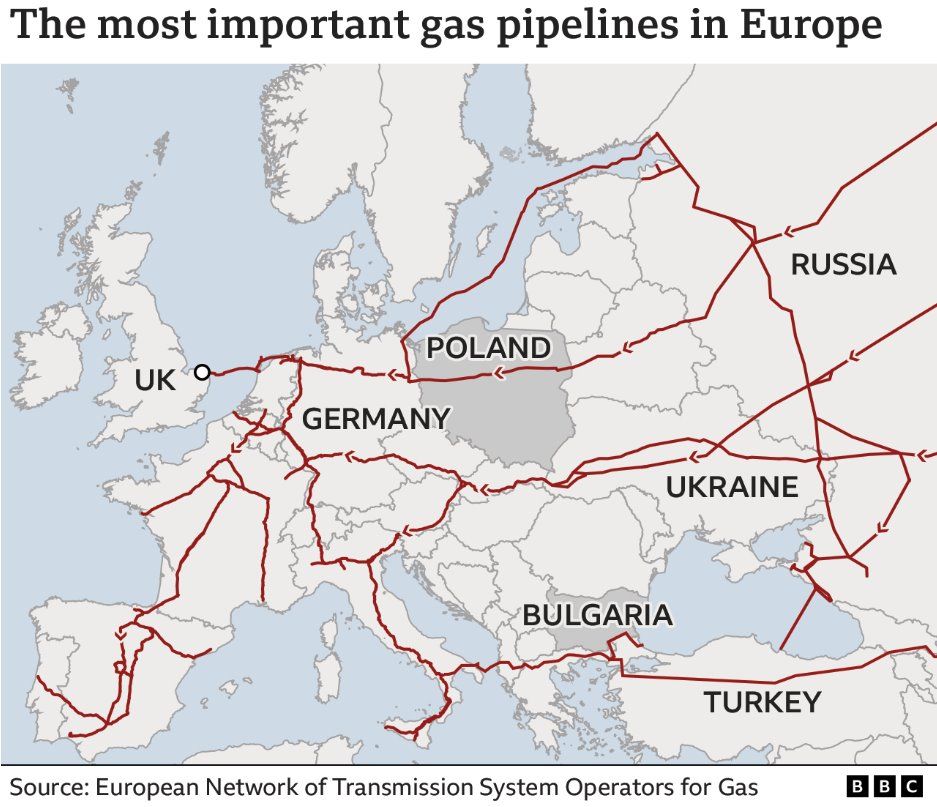 The Greek prime minister believes an upper limit that is not artificially low would not destabilise markets: "With high enough prices, suppliers will still send their gas to Europe, and consumers will still have reason to reduce their demand," says Kyriakos Mitsotakis.
The head of the European Commission believes it is important to stop EU countries trying to outbid each other, as that only sends prices higher. She foresees joint purchasing of gas across a European energy platform, similar to how the EU bought Covid-19 vaccines.
Another idea is to impose a temporary price cap on imported gas used to generate electricity. The advantage here is that this has already been tried in Spain and Portugal since June.
The Iberian cap brought down the costs of wholesale electricity and saved households an average of 24.4% on their bills, according to one study, but apparently also led to increased demand. It is not clear if it could work more broadly.
Italy wants to focus on replacing the existing Dutch-based TTF market hub, where prices have become increasingly volatile. Critics say the hub cannot properly assess the market value of LNG (liquefied natural gas) and can add 30% to the price of a commodity fast becoming increasingly important in Europe.
Until that alternative benchmark is up and running, Ursula von der Leyen suggests imposing a price limit on the TTF, to make clear that the EU is not ready to pay "whatever price" for gas.
Going it alone
Last week, the German government forged ahead with a €200bn (£174bn) package to shield its businesses and consumers, bigger than any other EU country can afford.
It went down very badly with several European partners. "We cannot divide ourselves according to the space in our national budgets, we need solidarity," complained Italy's outgoing prime minister, Mario Draghi.
Part of the big German announcement is a gas price "brake", which would mean Berlin subsidising the actual market price. That is very different from a cap on the price paid to suppliers that each EU country would sign up to.
The main risk, as European think tank Bruegel puts it, is that the German package could disrupt a European level playing field, with German business having a far greater chance of surviving the energy crisis than, say, Italian business.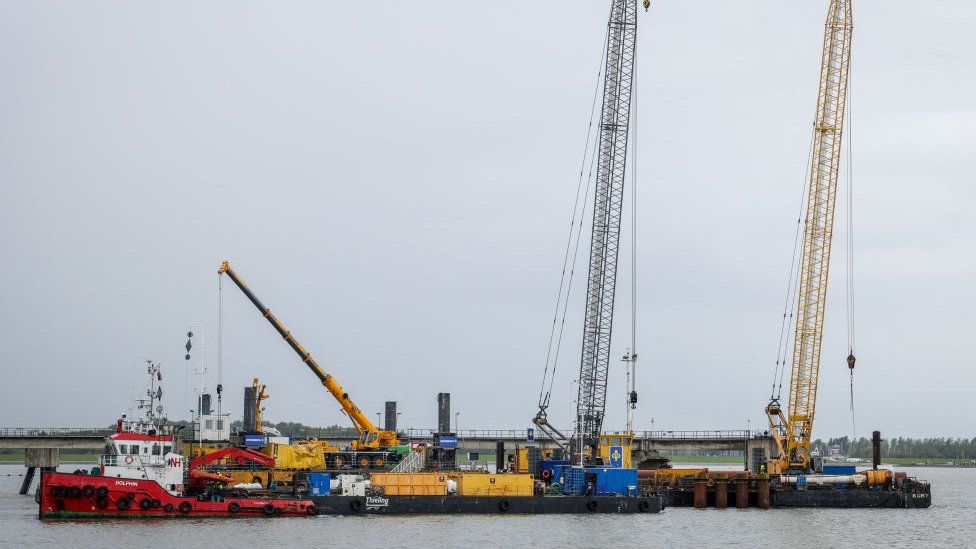 Two European commissioners, Paolo Gentiloni and Thierry Breton, said the German action raised the issue of how other countries with lesser resources could support their businesses and households. They want an EU-wide scheme similar to the low-cost loans provided in the Covid pandemic.
French Finance Minister Bruno Le Maire says Europe should respond with a lasting strategy that focuses on the principle of fair competition: "What is at stake is the competitiveness of our companies, the competitiveness of our industries."
How serious is the energy crisis?
The problem for the EU is that it has an internal energy market with 27 states having a variety of energy mixes and they have to agree on a solution that works for all of them.
Although the EU's storage facilities are about 90% full, the lack of Russian supplies means refilling them will prove hard.
The International Energy Agency says if demand is not cut and Russian supplies are not replenished, then levels could drop to between 5% and 20%. It says EU gas demand will have to fall this winter by 9% on previous years to keep storage levels above a quarter.
"The most promising measure to actually bring down the average price is still the reduction of peak consumption," says Estonian minister Riina Sikkut.