Mike Pickering says the use of his song to introduce Liz Truss at the Tory conference left him "angry".
The use of Moving On Up as introductory music for the prime minster has left its creators "livid" and frustrated.
Liz Truss walked on to M People's 1993 hit before addressing the Conservative Party conference in Birmingham earlier.
The Manchester group's founder Mike Pickering said he hoped Ms Truss took note of the lyrics, as it was "about, 'go and pack your bags and get out'".
The prime minister's press secretary said she had personally selected the song as her walk-on music.
Moving On Up was the second single from M People's Mercury Music Prize-winning album, Elegant Slumming, and reached number two in the UK charts in 1993.
It became an international hit for the band, making the top 10 in Ireland, France, Australia and Israel and breaking them into the US top 40, and featured on a number of film soundtracks, including The Full Monty and The First Wives Club.
Pickering said he discovered the song had been used while he was out riding his bike.
He said he could feel his phone "going mad in my pocket" and thought something had happened to a family member due to the number of notifications and messages.
However, he said he quickly realised what had happened and took to Twitter to voice his anger.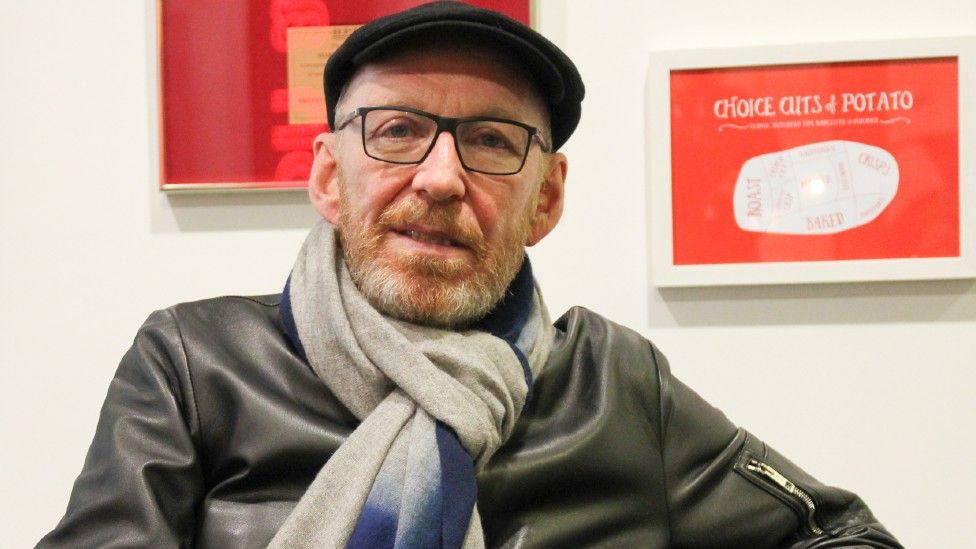 He said the band were "quite left-leaning" and were "really upset" and "livid" the track had been used.
"No-one said to them 'Tony Blair and new Labour used that song all the time'… or 'Mike is really vociferous on Twitter and social media about being an anti-Tory'," he said.
He said if Ms Truss had "bothered to read the lyrics, it's hardly suitable".
"I don't think they think in any depth."
He added that he had "checked with legal" and been told "we can't stop them" using the track.
"If we'd have known, we could have sent a letter of cease and desist," he said.
James Small-Edwards, a Labour councillor in Westminster and the son of the group's singer Heather Small, also tweeted about the use of the song, calling it "an apt choice".
An apt choice!

This tired and out of touch Tory Government is indeed moving on out 🎶🌹 https://t.co/1BG86JPcxa

— Cllr James Small-Edwards (@JSmallEdwards)
The prime minister's press secretary said Ms Truss had had "a range of options and she chose that one".
He said he was unable to confirm if the party had asked for permission to use the song and he did not have "detailed knowledge of how the licensing of this stuff works".

Related Internet Links
The BBC is not responsible for the content of external sites.