Time-restricted eating reduced blood pressure and cholesterol in a study of US firefighters.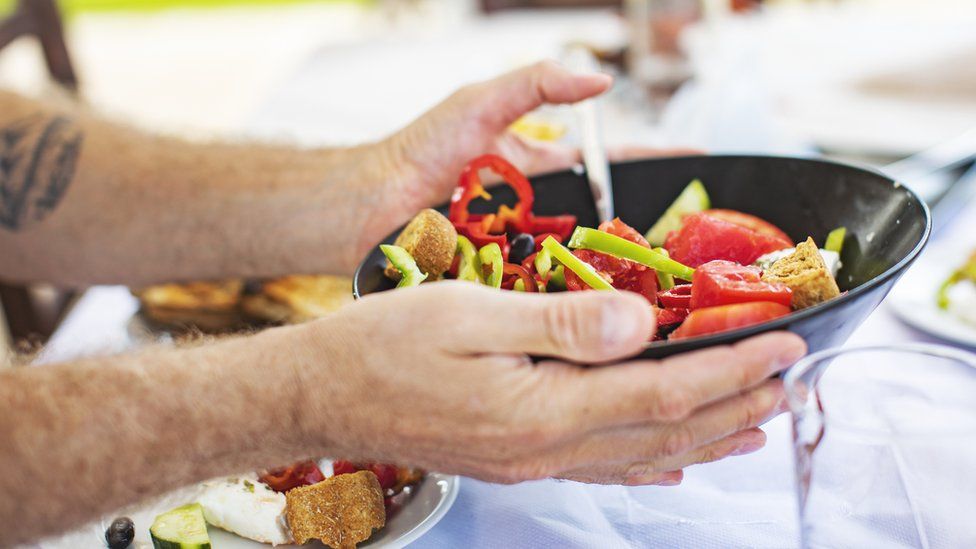 Eating meals within set hours of the day may be a good way for shift workers to feel better and stay healthier, researchers say.
Their working patterns are known to play havoc with the body's rhythms, raising the risk of disease.
In a study, firefighters working 24-hour shifts reduced their "bad" cholesterol and blood pressure, by eating within a 10-hour window.
And those with existing health conditions benefited the most.
The researchers said parents who are kept up at night looking after a new baby, and health workers, could also benefit from time-restricted eating.
"Many of us eat all the time, right up until we go to bed – but the body doesn't need it," says Prof Pam Taub, study co-author and professor of medicine at the University of California, San Diego School of Medicine.
Instead, the body needs a rest period to allow cells to repair and rejuvenate so the body become more efficient, she explains.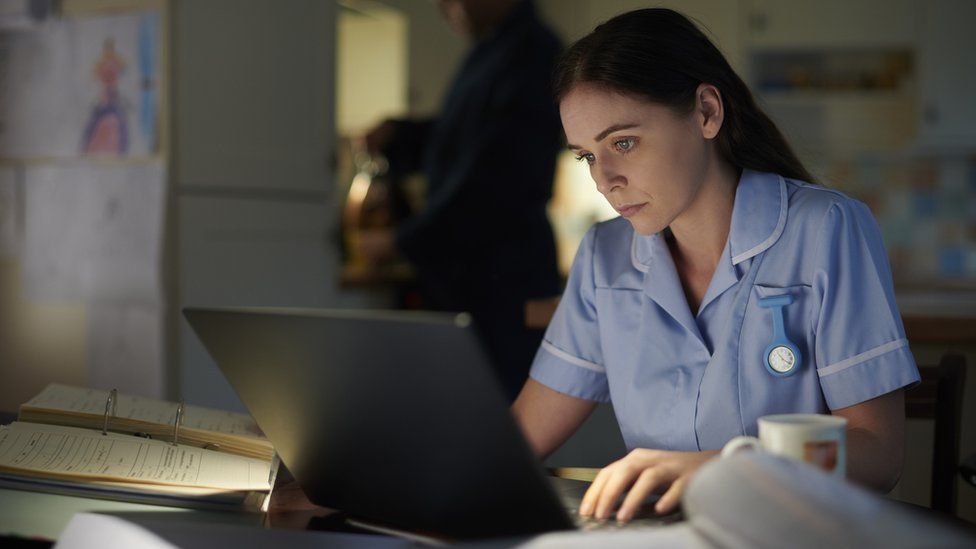 Half ate all their calories within a 10-hour window of 9am to 7pm, without skipping meals, while the other half didn't change their normal routine and ate within a 14-hour window, on average.
Both groups were encouraged to follow a Mediterranean diet – full of fresh vegetables, fruit, fish and olive oil – which is known to be healthy.
Firefighters who were overweight or had health issues such as high blood pressure, high cholesterol or type 2 diabetes, were included in the study.
The health of those following a time-restricted eating regime improved more than the health of those in the comparison group, the study found.
Tests showed their blood pressure levels, blood sugar and cholesterol levels all improved by eating within a set timeframe.
Even healthy firefighters with no underlying health risks experienced a boost to their quality of life and a reduction in "bad" cholesterol, by eating that way.
And the study found no decrease in energy levels or other negative side-effects.
Disrupted sleep
"We've shown that time-restricted eating is a feasible way for shift workers, such as firefighters, to improve their cardiovascular health and wellbeing," said Prof Taub.
Shift workers, who make up more than a quarter of working people in many countries, are at increased risk of heart disease, type 2 diabetes and cancer.
This is because the body's natural circadian rhythms are regularly disrupted by being awake at night and sleeping during the day.
And yet shift workers are often left out of clinical trials and little is understood about how to improve their health, Prof Taub says.
Dr Linia Patel, a registered dietitian and spokesperson for the British Dietetic Association, said anyone could try time-restricted eating and see if it worked for them.
There were some limitations to the research – the study was made up mostly of men and only one particular shift pattern was analysed. But the research team says time-restricted eating should be tested in other groups of shift workers.
"These findings can likely be extended to a wider population, including health care workers like nurses and others who experience abnormal sleep-wake patterns," Prof Taub said.