The emergency legislation at Holyrood also provides for a six-month moratorium on evictions.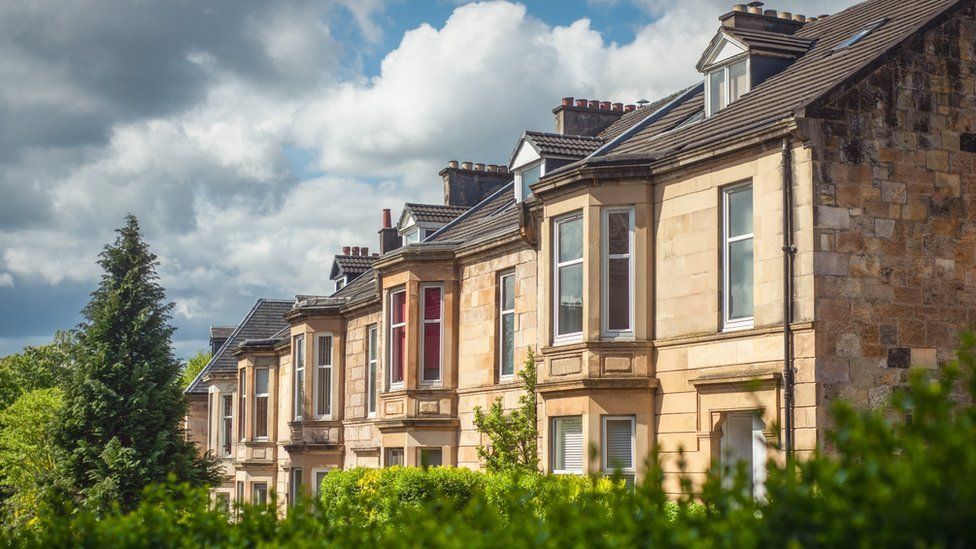 Emergency legislation aimed at freezing most rents until the end of March 2023 has been introduced by the Scottish government.
There are exceptions where a landlord faces increased property costs, mortgage interest payments and some insurance costs.
The legislation also provides for a six month moratorium on evictions.
Tenants' Rights Minister Patrick Harvie said the move was an "emergency response" to the cost of living crisis.
But Living Rent, Scotland's tenants' union, said the legislation did not go far enough and called for a "full, comprehensive rent freeze".
If approved, it will give ministers temporary power to cap rents for private and social tenancies, with this cap set at 0%.
It covers the period from 6 September until at least 31 March and includes the further power to maintain or vary the rent cap over two further six-month periods.
The bill also proposes that the enforcement of eviction actions resulting from the current economic climate will be prevented over the same period, except in a number of specified circumstances.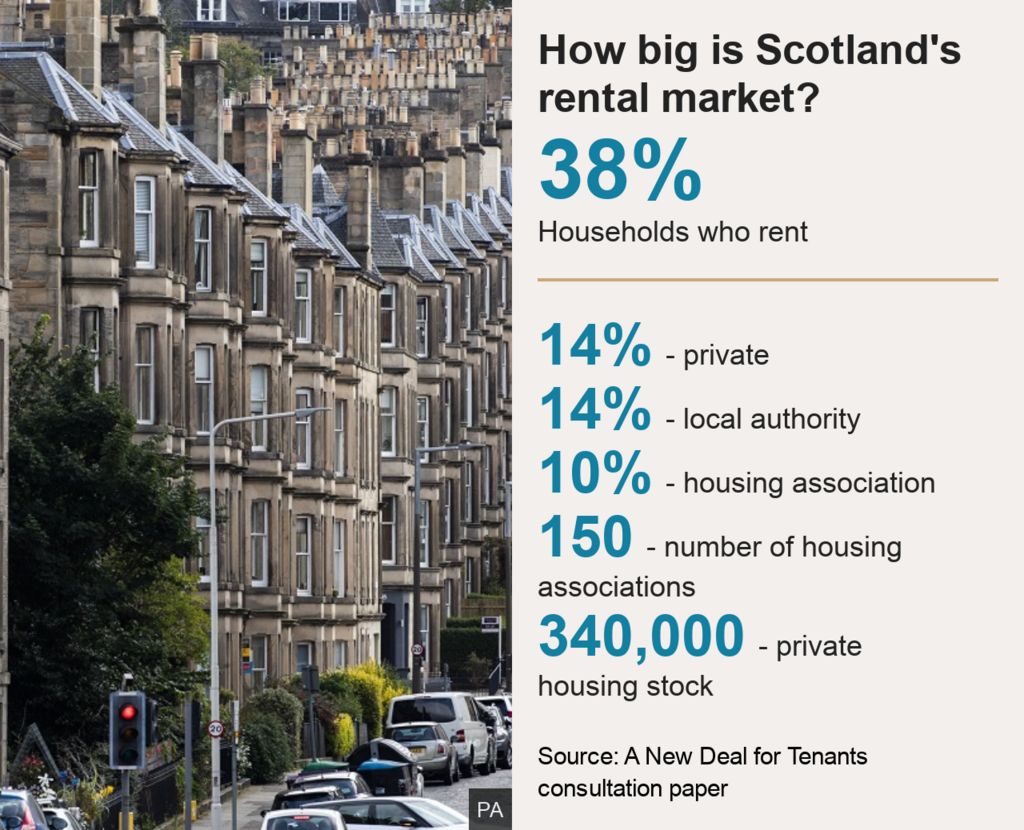 Mr Harvie said: "Even as energy, food bills and other day-to-day basics become more expensive, today's legislation freezing rents and protecting tenants from eviction will give tenants stability in their homes and confidence about their housing costs.
"People who rent their homes are more likely to live in poverty or be on low incomes than homeowners.
"As such, they are particularly exposed to rising prices, and it is imperative that we bring in support for them urgently."
The legislation includes safeguards for private sector landlords, allowing them to apply to increase rent to partially cover a limited number of specific costs.
'Wages are stagnant'
Safeguards for both social and private sector landlords, as well as providers of college and university halls and other purpose-built student accommodation, are included in the provisions on evictions.
The bill will be scrutinised and debated by MSPs this week.
Living Rent said: "The bill in its current form allows some landlords to increase rent by 3%.
"Our wages are stagnant and our bills are increasing drastically, any further increase is completely unaffordable.
"Landlords should not be able to transfer their increased costs onto tenants who are already the hardest hit in this crisis."

'Landlords are being singled out'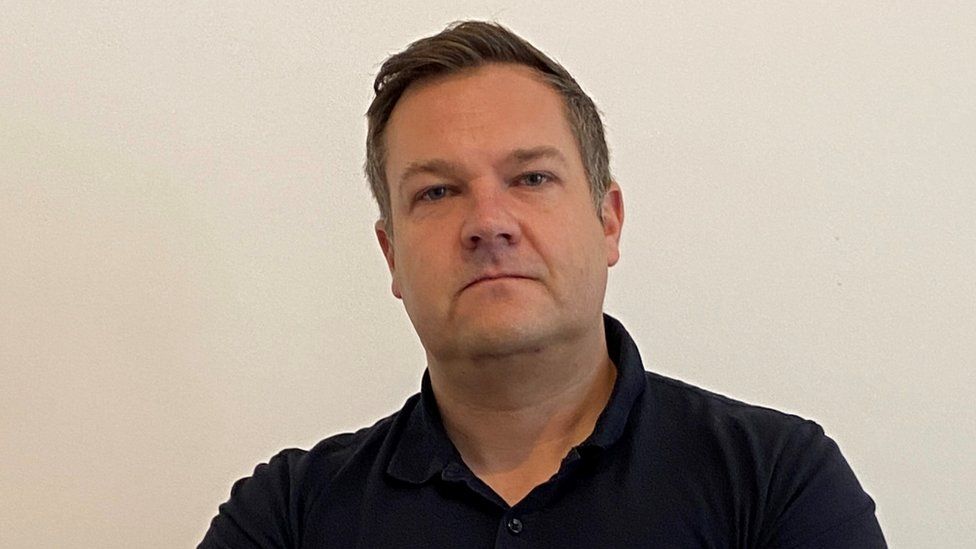 Stewart Thomson, a professional landlord, owns five flats across Glasgow and Lanarkshire.
He believes that the Scottish government has made life too difficult in his line of work, and he is now selling a number of properties.
He says Scottish government policy and rhetoric is based on the idea that landlords are "the worst". As he sees it, they're cast as "the bankers of the last recession".
Mr Thomson says there is a perception people like him make "a fortune", but he describes it as a "fair profit".
He adds "we don't do it for the love of our tenants, we do it because it's a business". He does stress, however, that a "happy tenant" makes for a "good business model".
Mr Thomson insists landlords are being singled out, highlighting that supermarkets are not being told to freeze their prices.
He concedes the rent freeze is a "vote-winner" but stresses his costs are going up too.
Landlord Phillip Couser, who is based in Stirling, believes that "tough measures" such as rent freezes are required to protect tenants.
He wants safeguards for landlords who may themselves be struggling, but says people like him tend to have "a degree of wealth" and that implementing a short-term rent freeze will represent "a relatively small cost" for him.

'Rents should actually come down'
Rosie Hampton is a Phd student in Glasgow. She is also involved with tenants' union Living Rent.
She said: "When the rent freeze was announced it was a massive relief, rents already seemed extortionately high. I pay about 40% of my take-home pay in rent so knowing it couldn't go up any further was just a massive weight off my shoulders."
But even the prospect of her rent standing still over winter has not alleviated all of her concerns.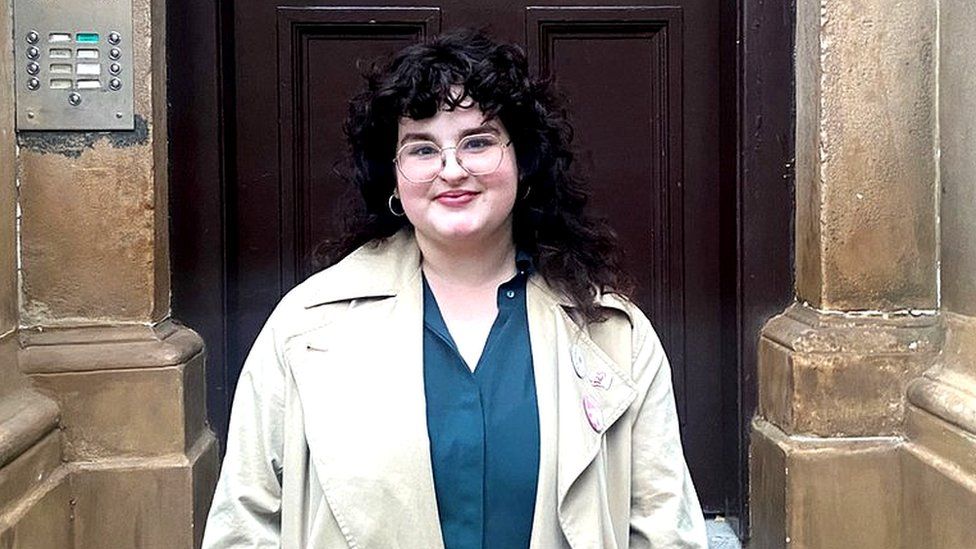 "Landlords might just increase rents exponentially in March and April," she said.
"Rents before the rent freeze were already too high. I don't think they just need to be frozen, think they actively need to be brought down.
"I have already seen friends and neighbours priced out of Glasgow so I have major concerns that it could happen to me as well."
Scottish government figures suggest that in September 2021 the average rental cost of a private two-bed was £693 a month. But this figure varies widely depending on geography.
Low income households are more likely to spend a higher proportion of their income on rent.
Over half a million Scottish households live in social rented housing, managed by councils and housing associations. They typically pay less each month.
Rent is the main source of income for housing associations, who must maintain properties, meet energy standards and pay staff.
Anti-social behaviour
In a report last month, the Scottish Housing Regulator, which supports the interest of tenants, said the "forthcoming annual rent setting exercise…is likely to be the most difficult that (social) landlords have faced, in which they will need to consider rising costs and inflation".
Writing for Inside Housing last month, Sally Thomas, chief executive of the Scottish Federation of Housing Associations, said a rent freeze in the social housing sector would "jeopardise" the affordable housebuilding and energy efficiency targets.
Social landlords implement rent increases in April each year, so if the Scottish government's legislation expires after March, it may have a more limited effect on their finances.
Some landlords expect that evictions will still be permitted in certain scenarios – such as those resulting from anti-social behaviour.
The Scottish Association of Landlords has not ruled out potential legal action in response to the legislation.
The Scottish Conservatives have warned that that rent freezes will reduce the availability of housing, and ultimately result in less money for new developments.