The Prince of Wales says his campaigning to protect the environment is a way of honouring the Queen.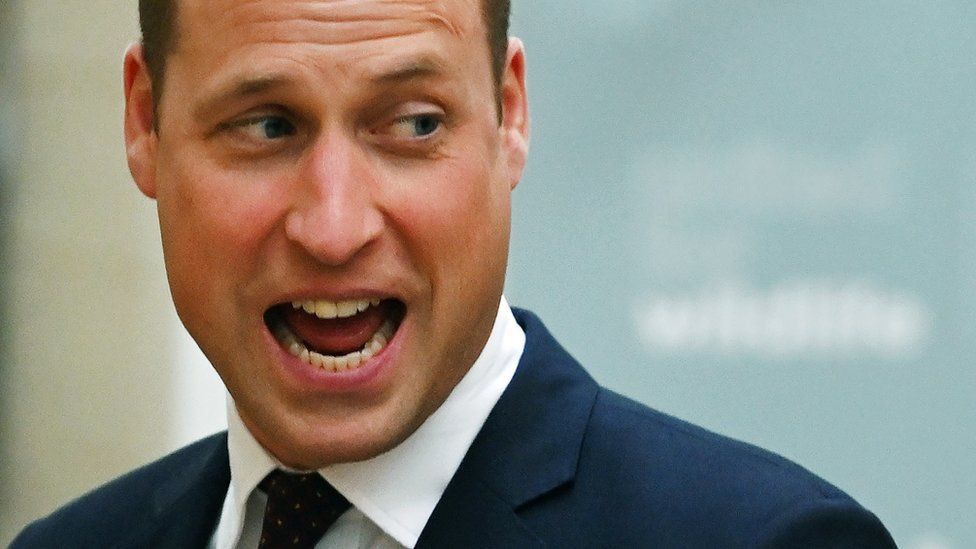 Prince William has given a strong warning that multi-national organised crime networks are threatening to destroy endangered wildlife species.
In his first major speech as Prince of Wales, he spoke of the urgent need to tackle the poaching, smuggling and sale of rhino horn and ivory from elephants.
"There are still too many criminals who believe they can act with impunity," said Prince William.
He said his wildlife work was a way of honouring the memory of the Queen.
The speech suggested he was going to take up the mantle of his father, King Charles, in being outspoken about protecting the environment.
Prince William, warning about the international criminal gangs involved in wildlife smuggling, told the United for Wildlife summit in London that his love of nature came from his family.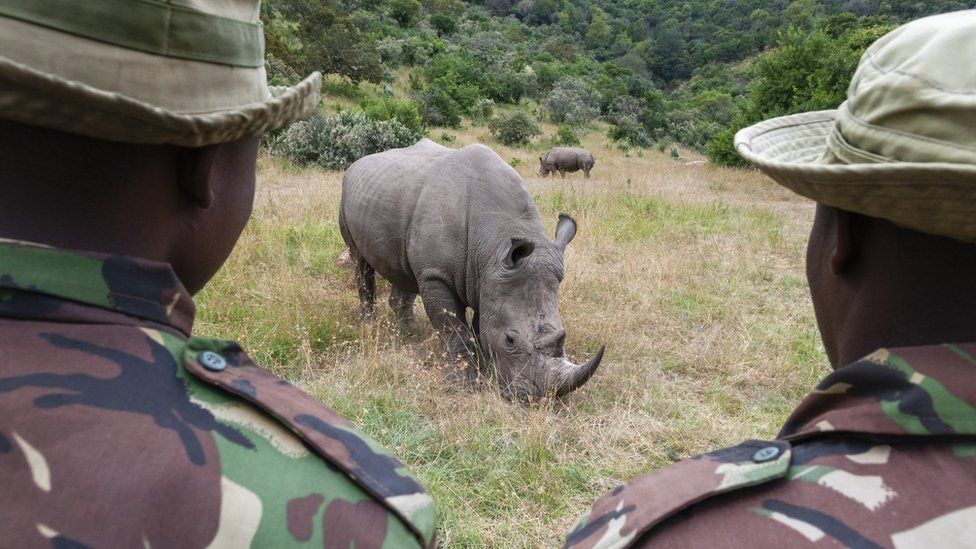 "It is a lesson I learnt from a young age, from my father and grandfather, both committed naturalists in their own right, and also from my much-missed grandmother, who cared so much for the natural world.
"In times of loss, it is a comfort to honour those we miss through the work we do," he said.
'Serious crime'
Prince William told the summit at the Science Museum there were "too many lives being destroyed and too many species on the brink of extinction due to this heinous crime".
Those involved in the illegal wildlife trade should "face an international response as powerful and co-ordinated as any other serious and organised crime", he told 300 delegates, including from conservation groups and law enforcement agencies.
Prince William warned that the scale of wildlife crimes was being overlooked and called for greater efforts to "bring their sinister operations out of the shadows".
The summit heard this meant "following the money" in an illegal industry worth £17.5bn per year, with financial tracking needed as well as anti-poaching activities on the ground.
The trafficking in wildlife body parts, including from rhinos, elephants, tigers and pangolins, was linked to money laundering, corruption and extreme violence, the conference was told.
Poaching syndicates
Earlier this year Prince William had paid tribute to Anton Mzimba, an anti-poaching ranger in South Africa who had been killed by gunmen.
"Rangers like Anton are on the frontline of conservation, protecting people as well as wildlife. Among many roles, they are teachers, carers and researchers, looking out for a natural world that can't defend itself," Prince William had said in a Twitter message.
Altin Gysman, a colleague of Mr Mzimba's and a trainer of rangers in South Africa, praised this "selfless individual" who had given so much to the cause of protecting wildlife.
The summit heard that around the world there were three wildlife rangers killed each week – and Mr Gysman warned how vulnerable they were to "victimisation and intimidation by poaching syndicates".
There have been international police efforts to tackle the illegal trade, supported by United for Wildlife, a campaign set up by the Royal Foundation of the Prince and Princess of Wales.
In August, a court in New York sentenced a Ugandan-based trader to over five years in jail, after the uncovering of an international network selling products made from 35 rhinoceroses and 100 elephants.
Rhino horn and ivory worth about £6.5m had been caught being smuggled from East Africa to buyers in the United States and South-east Asia.
Stephen Kavanagh, executive director of Interpol, said a "more sophisticated" approach was needed, similar to addressing the illegal drugs trade, to tackle the cartels making enormous profits from wildlife trafficking.
Mr Kavanagh, from the international police agency, warned how much corruption and international money laundering allowed this trade to persist.
Outspoken prince
While King Charles will not attend the COP 27 climate change conference next month, this speech from Prince William suggested his successor as Prince of Wales will remain a strong advocate for environmental causes.
While required to stay out of party politics, the Prince of Wales has more scope to speak out on issues than the monarch.
Prince William is expected to continue to be involved in causes he has supported, which have included sport, helping the homeless and mental health.
"Online safety for our children and young people needs to be a prerequisite, not an afterthought," Prince William said on Twitter.