A coroner offers his condolences to the family of Mr Kaba, who was due to become a father.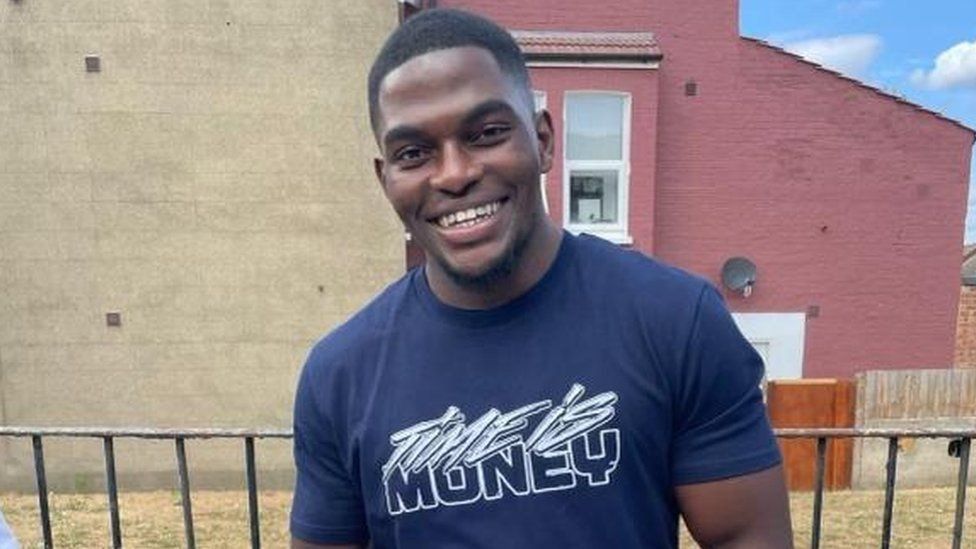 An inquest into the death of Chris Kaba, who was shot by armed police in south London, has been opened.
Coroner Andrew Harris offered his condolences to the family of the 24-year-old, who was shot through the windscreen of a car in Streatham Hill on 5 September.
Mr Kaba's parents, brother and cousin attended the hearing at Inner South London Coroner's Court.
The Met Police marksman who fired the fatal shot has been suspended.
The court heard an unarmed Mr Kaba was driving an Audi that had been linked by police to a firearms incident the previous day. He was also being followed by an unmarked police car.
'Very personal'
A marked patrol car then blocked the Audi into a narrow residential street. Witnesses said Mr Kaba attempted to use the car to ram his way free before he was shot.
Speaking outside the coroner's court, his cousin, Jefferson Bosela said: "An urgent decision on criminal charges is critical for this family and many others to have faith in a system that is supposed to bring them justice."
He said that the shooting feels "very personal" for many communities across London, because Mr Kaba could have been their son.
The family has called on the police officers involved to be interviewed under caution, for a CPS charging decision to take place urgently and for the Independent Office for Police Conduct (IOPC) to keep the family up to date with their investigation.
Mr Bosela added: "This should never have happened. It must never happen again.
"We must never accept this as normal. Someone must be held accountable."
The hearing was adjourned to allow the IOPC to carry out its investigation. The watchdog is investigating the shooting as a potential homicide.
The IOPC confirmed on Tuesday the probe is set to last between six and nine months, something Mr Kaba's family said they were "alarmed" at.

Related Internet Links
The BBC is not responsible for the content of external sites.