Iran's top diplomat in the UK is called to the Foreign Office over Tehran's crackdown on protests.
Iran's top diplomat in the UK has been summoned to the Foreign Office over Tehran's crackdown on protests sweeping the country.
Demonstrations in Iran were sparked by the death in custody of a young woman, Mahsa Amini, who was detained by the country's morality police.
But reports say as many as 133 people have been killed by security forces as they clamp down on unrest.
Foreign Secretary James Cleverly said the violence was "truly shocking".
"Today we have made our view clear to the Iranian authorities – instead of blaming external actors for the unrest, they should take responsibility for their actions and listen to the concerns of their people," Mr Cleverly said.
"We will continue to work with our partners to hold the Iranian authorities to account for their flagrant human-rights violations."
British officials and foreign diplomats meet every day at the Foreign Office. So it might not seem that important for a senior FCDO director to ask Iran's acting head of mission in London to come in for a conversation.
But in fact the summons of Mehdi Hosseini Matin is significant and is designed to send a clear signal to Tehran that the world is watching.
The UK wants Iran to know that a further violent crackdown on the protestors would have consequences.
It was no surprise that at the same time that the foreign secretary issued his statement, a White House spokeswoman expressed alarm at the violence in Iran, and Canada imposed sanctions on senior figures in the regime.
So western powers are seeking to deter any escalation. But from what he has said, it is not clear if Iran's supreme leader will heed their warning.
In his first public comments on the unrest, Ayatollah Ali Khamenei said "riots" had been "engineered" by Iran's arch-enemies and their allies.
He also gave his full backing to the security forces, saying that they had faced "injustice" during the unrest.
Death that sparked protests across Iran
Mahsa Amini, 22, fell into a coma hours after being detained by morality police on 13 September in Tehran for allegedly breaking the strict law requiring women to cover their hair with a hijab, or headscarf. She died three days later.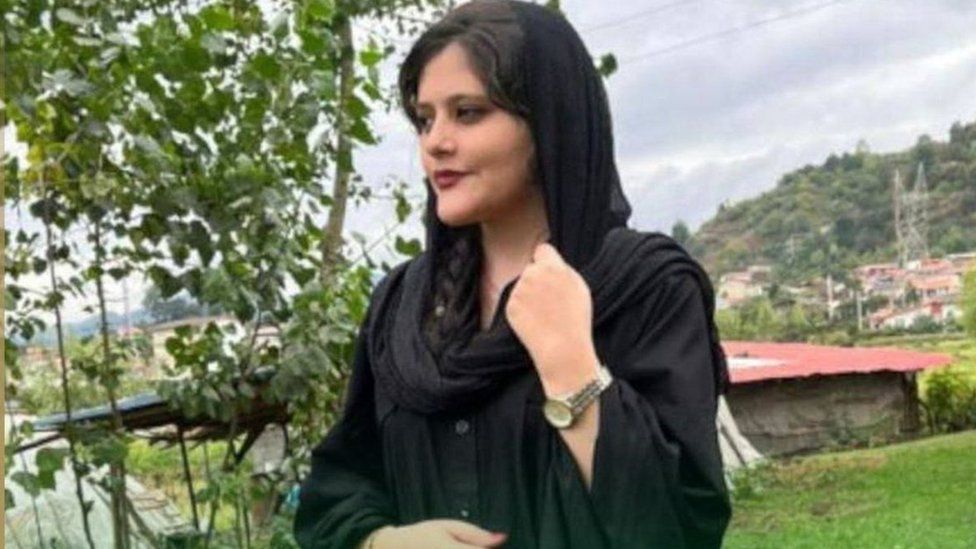 Her family has alleged that officers beat her head with a baton and banged her head against one of their vehicles. The police have said there is no evidence of any mistreatment and that she suffered "sudden heart failure".
Women have led the protests that began after Ms Amini's funeral, waving their headscarves in the air or setting them on fire to chants of "Woman, life, freedom" and "Death to the dictator" – a reference to Ayatollah Khamenei.
Iran Human Rights, a Norway-based group, said on Sunday that at least 133 people had been killed by security forces so far. They include 41 protesters said to have died in the city of Zahedan on Friday.
State media have reported that more than 40 people have been killed, including security personnel.