NI Minister Steve Baker defends apologising for his behaviour towards Ireland and EU during Brexit process.
Northern Ireland Minister Steve Baker said the UK needed to "show humility" with the EU if a deal on the protocol is to be reached.
He also defended making an apology at the Conservative conference on Sunday for some of his behaviour towards Ireland and the EU during the Brexit process.
On Monday, he defended those remarks in an interview with Irish national broadcaster RTÉ.
"Unionists and loyalists have not reacted well to my apology but I would just say to them, you know, if we're going to be constructive here and get a deal that works for everyone, we've got to de-escalate these tensions," he said.
"If I have to eat a bit of humble pie to get that done, then I'm happy to eat it."
"I'm sorry that relations between the United Kingdom and Ireland has been soured by the Brexit process," he said, adding that as a former chair of a hardline Eurosceptic group of Conservative MPs, his behaviour had at times "caused anxiety".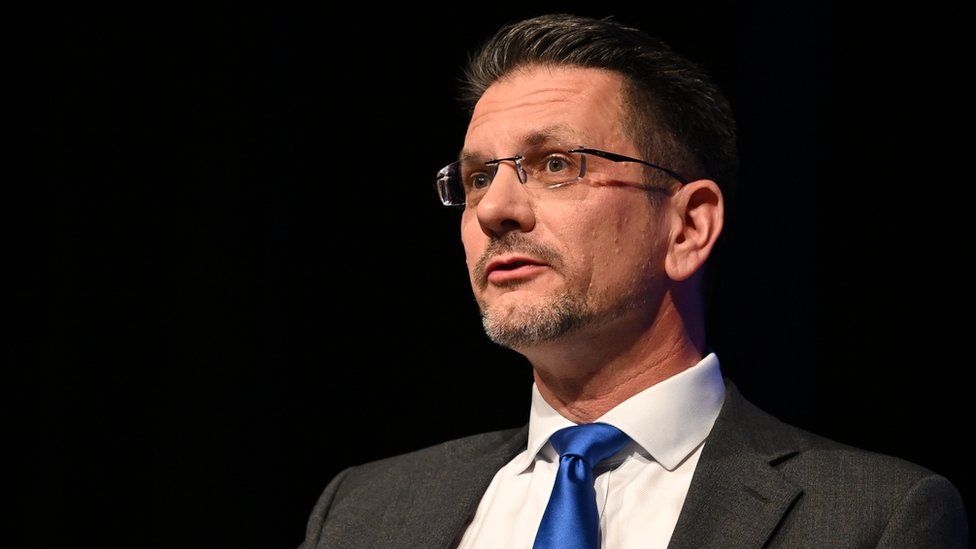 He said the chancellor was "right" to do so and said Kwasi Kwarteng had his backing, but insisted the government was still "going for growth".
On Sunday, the Conservative MP had said "relations with Ireland are not where they should be and we all need to work extremely hard to improve them".
"Actually the demise of our late majesty gave us an opportunity to meet leading Irish figures, and I said to some of them that I am sorry that we did not always respect your legitimate interests," he added.
"I hope they won't mind me saying I could feel the ice thawing a bit."
In response to Mr Baker's original apology, Prime Minister Liz Truss said he had been speaking for himself and not on behalf of the government.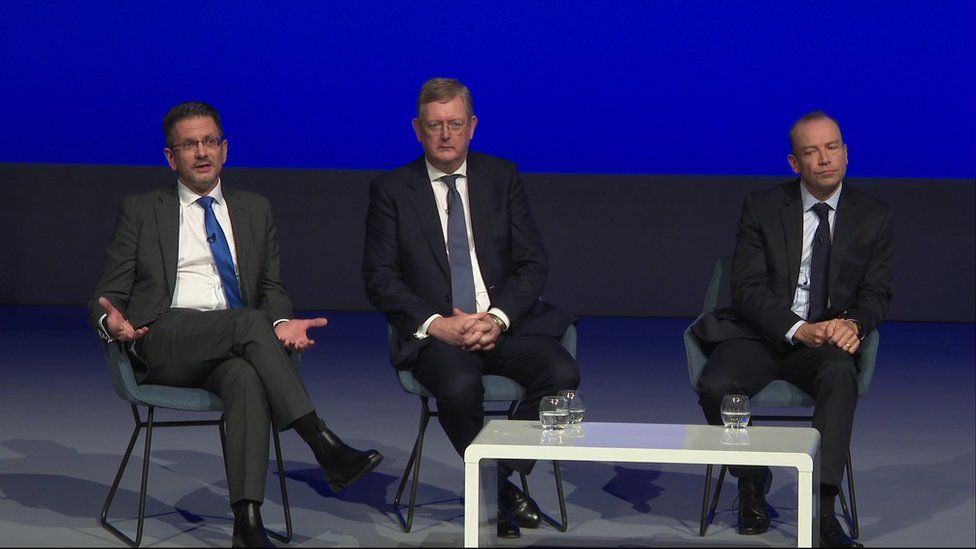 "To respect the Good Friday Agreement (GFA) does mean to have respect for all three strands," said Mr Baker.
But it means new checks on goods arriving from Great Britain, causing deep concern among unionists.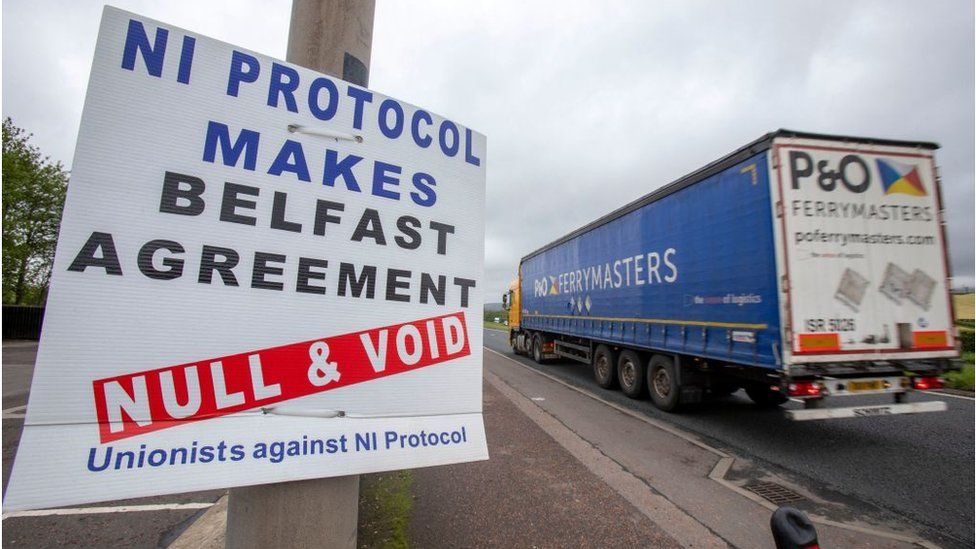 It was welcomed by the DUP, which has called for the bill to be "fully enacted" before the party considers a return to power sharing, but was condemned by political opponents and the EU as a breach of international law.
Since becoming prime minister this month, Ms Truss has reiterated that she wants to reach a negotiated outcome with the EU that would avoid use of the protocol bill's powers.
However, the legislation is still expected to begin its scrutiny in the House of Lords in the coming weeks.