Network Rail say just one in 10 services will run and some areas will have no trains on Saturday.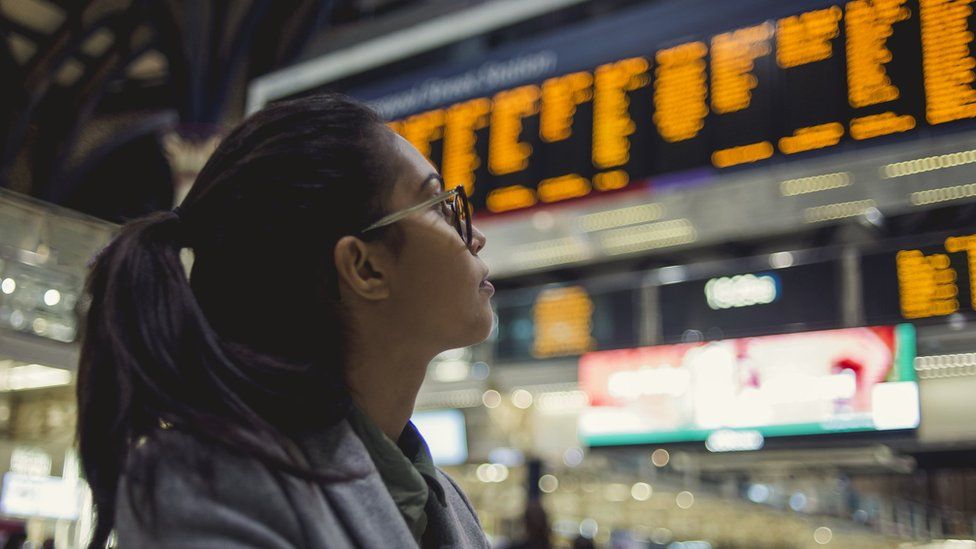 People are being asked only to travel by train if necessary on Saturday as services will be significantly disrupted by rail strikes.
Network Rail said just one in 10 services would run, with some areas having no trains, as a result.
There will be more disruption than during previous strike days as members of four unions stage a co-ordinated strike for the first time.
The strike is part of a long-running dispute over pay, jobs and conditions.
About 40,000 rail workers who are members of of the Rail, Maritime and Transport union (RMT), Aslef, Unite and the Transport Salaried Staffs' Association (TSSA) will join the picket.
Trains will start later in the morning and finish earlier in the evening on Saturday.
A reduced timetable has been published, showing just 11% of rail services would run. Some disruption will be likely to continue into the early morning of Sunday while workers return to duties.
Unlike previous strike days, there will be no trains between London and a number of other major UK cities – including Edinburgh, Birmingham, Manchester, Liverpool, Newcastle, Brighton and Norwich.
Passengers who must travel are being advised to plan ahead and check when their last train will depart.
"Despite our best efforts to compromise and find a breakthrough in talks, rail unions remain intent on continuing and co-ordinating their strike action," Network Rail boss Andrew Haines said.
"This serves only to ensure our staff forgo even more of their pay unnecessarily, as well as causing even more disruption for our passengers and further damaging the railway's recovery from the pandemic."
Union leaders have said their members face no choice but to continue the industrial action. When the latest strike dates were announced last week, Unite's General Secretary Sharon Graham said it was disgraceful that members were "faced with a three-year pay freeze during the worst cost-of-living crisis in decades".
The TSSA's General Secretary Manuel Cortes added: "We do not take this action lightly. We would much rather find a fair negotiated solution to this now long-running dispute, but we simply have no choice."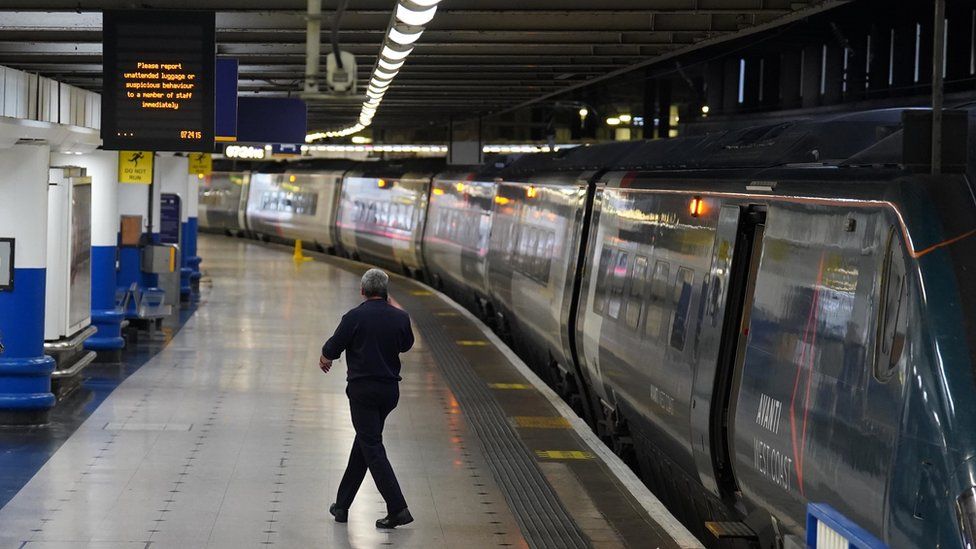 The walk out comes ahead of two more strike days planned for October.
Services will be affected on Wednesday 5 October, when train drivers in the Aslef union walk out, and Saturday 8 October, due to industrial action involving rail workers including signallers who are in the RMT.
Passengers hoping to travel on any of the upcoming strike days are asked "only to do so if absolutely necessary", Mr Haines said.
The Rail Delivery Group, representing train companies, called the strikes "unnecessary and damaging" as they would disrupt people's plans, affect businesses and impact major events.
Delegates travelling to the Conservative Party conference and participants in the London Marathon will be among those affected by the disruption this weekend.
RMT general secretary Mick Lynch recently met with new Transport Secretary Anne-Marie Trevelyan to discuss the dispute.
He said he asked her to try and "unthaw" the situation, saying: "We need to get the thing out of deep freeze and get it on the table so we can work through the problem."
Mr Lynch said at the weekend that Ms Trevelyan agreeing to talks was "a good start" as her predecessor Grant Shapps had repeatedly refused to meet the unions. But he added with no new offer being tabled, his members had no choice but to continue with strike action.