Doncaster Sheffield Airport owner Peel says the wind-down will begin on 31 October.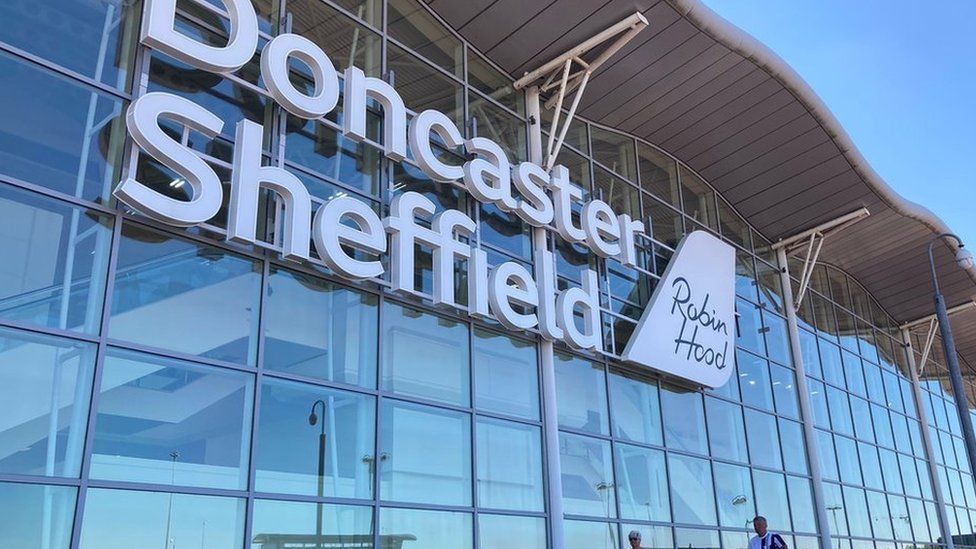 Doncaster Sheffield Airport (DSA) is to close after its owner said "no tangible proposals" had been received regarding its future ownership.
Peel Group said the closure was due to a "fundamental lack of financial viability".
On Friday, South Yorkshire's political leaders offered public money to keep DSA operating into 2023.
But Peel Group said services at the airport, which employs 800 workers, would wind down from 31 October.
Robert Hough, chairman of Peel Airports, said he recognised news of the closure would come as "a great disappointment to many".
"The intractable problem remains the fundamental and insufficient lack of current or prospective revenue streams, together with the airport's high operating costs," he said.
Regional mayor Oliver Coppard said on Friday the offer was not just about giving potential investors a "sensible amount of time to put their proposals together", but was "also about protecting more than 800 jobs and providing certainty to customers, operators and the airport community".
Mr Hough said he was grateful to the airport's staff who he said had always been DSA's "greatest asset".
'Minimise the impact'
He said the immediate priority would be to "continue engaging closely with them over the next few weeks".
"We will do everything we can to minimise the impact of these proposals and work closely with local authorities and agencies to support our employees through what we know will be an extremely difficult period," he said.
Peel Group said the offer of public money to fund DSA's operating losses until 2023 would have provided free cashflow to sustain losses which might have occurred while the Peel Group and South Yorkshire partners jointly explored the future potential of DSA.
But a spokesperson said, in the absence of any "actual proposals to address the lack of viability of DSA", Peel's board had concluded "it cannot responsibly accept public money for this highly uncertain process against the backdrop of an unviable, loss-making operating business".

Related Internet Links
The BBC is not responsible for the content of external sites.