Muick, Sandy and Emma were pictured as their mistress's coffin approached.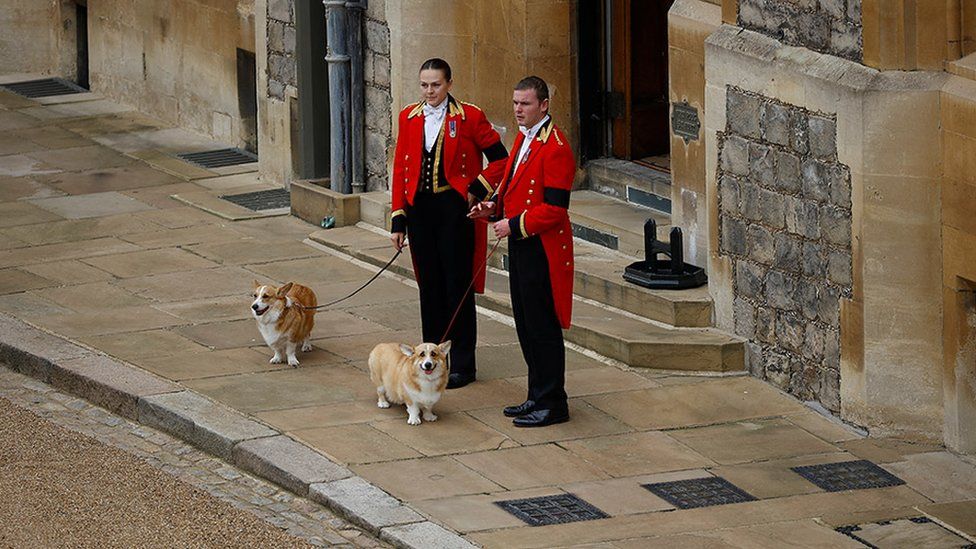 The Queen's last two corgis have appeared during her coffin's procession to Windsor Castle, as if out waiting for their mistress's return.
Muick and Sandy were pictured in the quadrangle at Windsor Castle as she approached St George's Chapel.
The dogs – one on a red lead and one on a blue – were held by two pages in red tailcoats.
Emma, the Queen's fell pony, was also seen, standing on grass in a gap in the flowers along the Long Walk.
The monarch was patron of the Fell Pony Society for 40 years, first bred one in 1952, and was seen riding them even into her later years.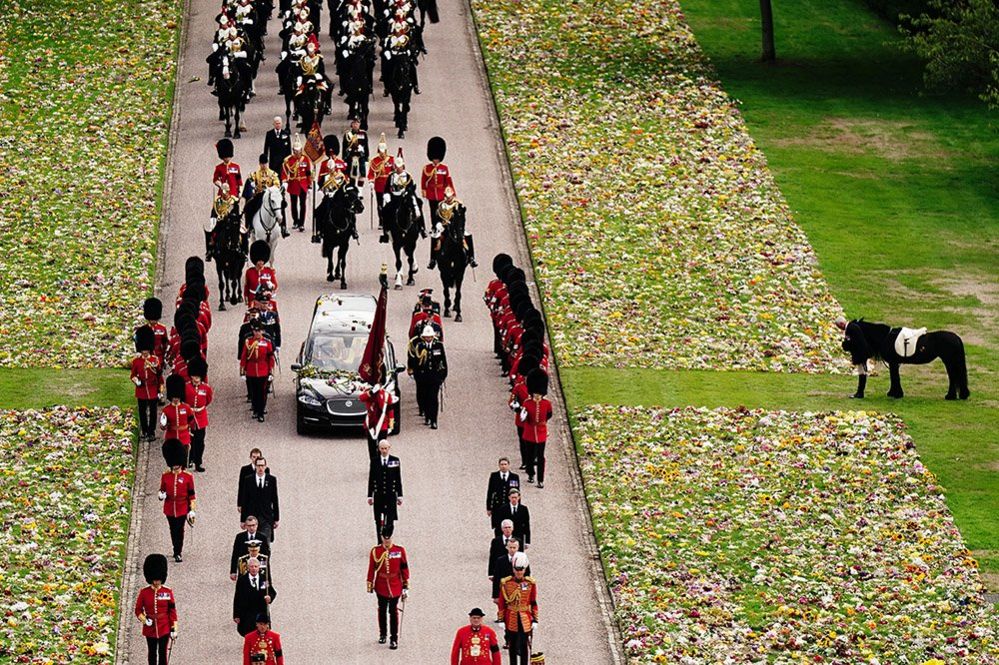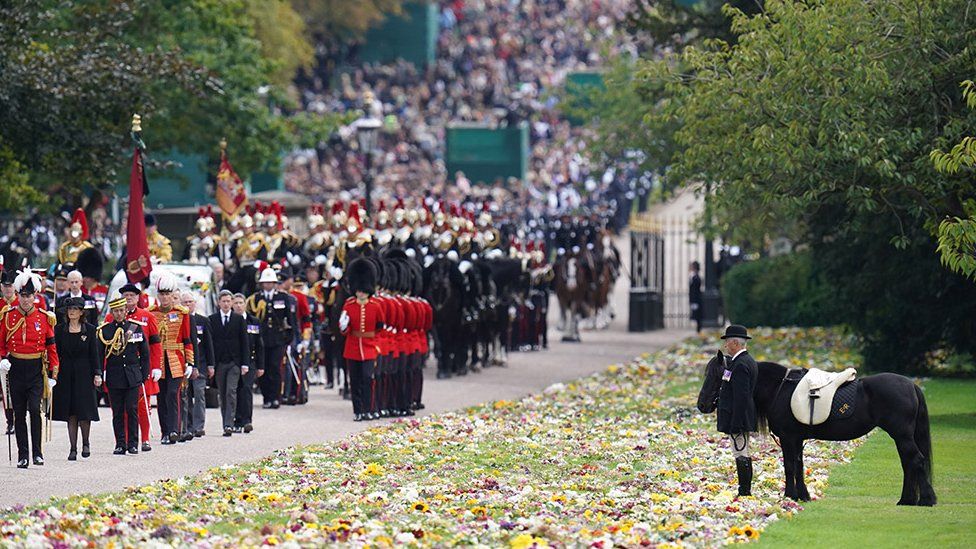 The Queen loved corgis throughout her adult life, having been given her first, Susan, on her 18th birthday.
In the decades that followed, more than 30 of Susan's descendants numbered among her dogs and she gave a huge boost to the popularity of the breed.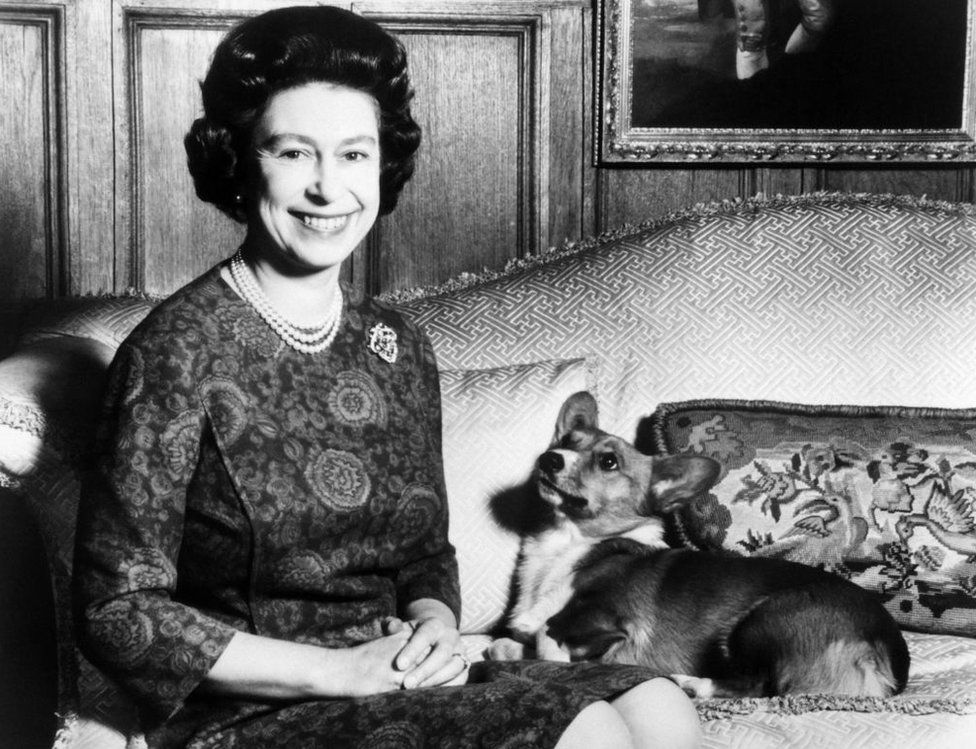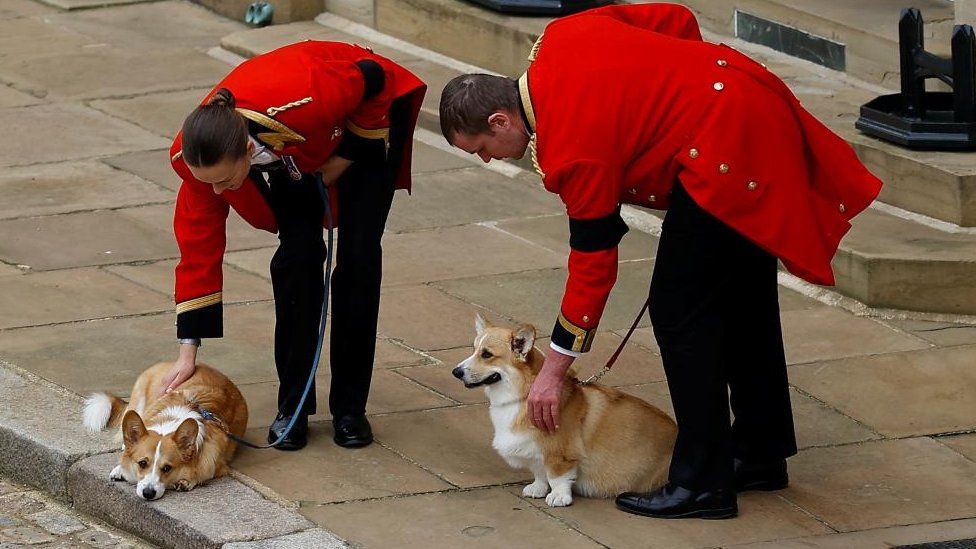 The Queen's dogs were often at her side throughout meetings at Royal houses and palaces.
The two dogs have been entrusted to the care of Prince Andrew and his ex-wife Sarah, Duchess of York following the Queen's death.