People are arriving in the Welsh capital for his first visit to Wales since becoming King.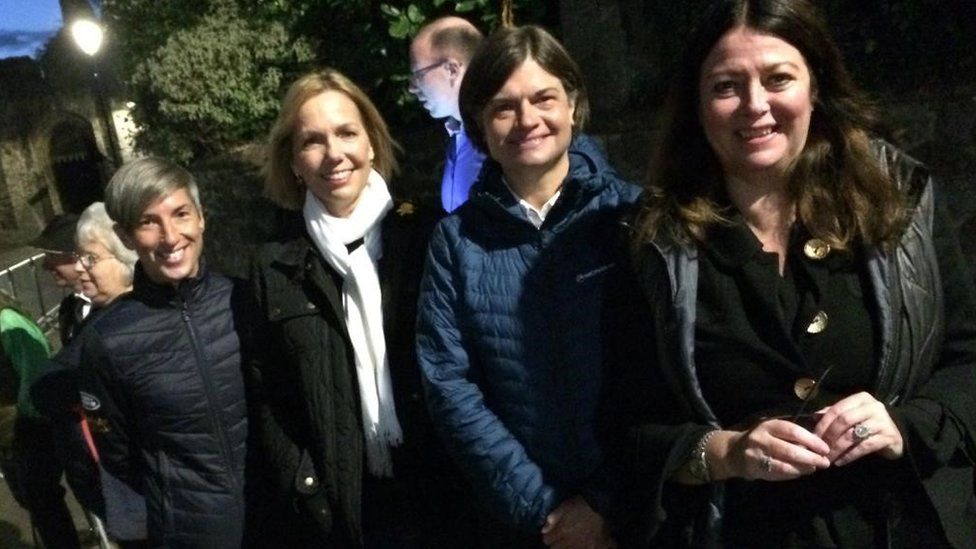 King Charles III will travel to Wales later, with thousands expected in the capital to welcome him.
In his first visit to the nation as monarch, he and the Queen Consort will attend a prayer and reflection service for the Queen at Llandaff Cathedral, where crowds have started to gather.
After that, the royal couple will attend an event at the Senedd.
They will then greet members of the public in the grounds of Cardiff Castle as part of their final engagement.
It is the final part of the King's tour of the UK's four nations, following trips to Scotland and Northern Ireland.
But many more are expected on Friday to catch a glimpse of the new monarch.
Spectators have been gathering at Llandaff Cathedral since 03:30 BST, including Jude from Cardiff.
She said: "I just want to pay my respects to the late Queen. It feels like the right thing to do."
Cardiff council said people should expect very long queues from early in the day, with entry to the castle grounds on a first-come, first-served basis.
People have also been invited to line the route as the King approaches the castle and to leave flowers on the lawn on either side of City Hall's main entrance.
The King is a familiar face this side of Offa's Dyke, having visited regularly in his former role as the Prince of Wales.
In fact, it will be his second visit to the Senedd in less than a year. In October 2021, he opened the new term of the Welsh Parliament, along with Camilla – now the new Queen Consort – and the Queen.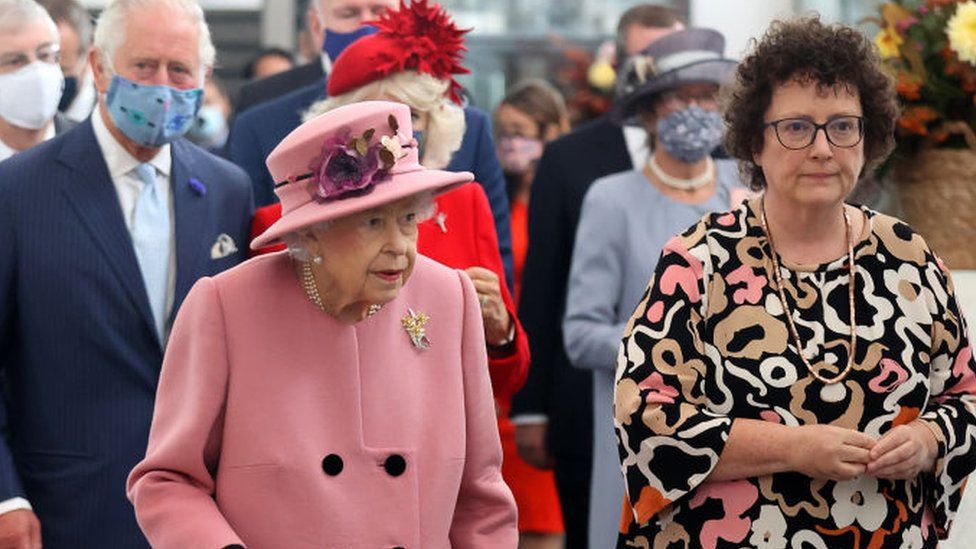 While exact timings have not been given, the King and Queen Consort are due to arrive at Llandaff Cathedral on Friday morning for a service in memory of the Queen.
From there, they will travel to the city centre where a special reception will take place at Cardiff Castle.
What roads are closed in Cardiff?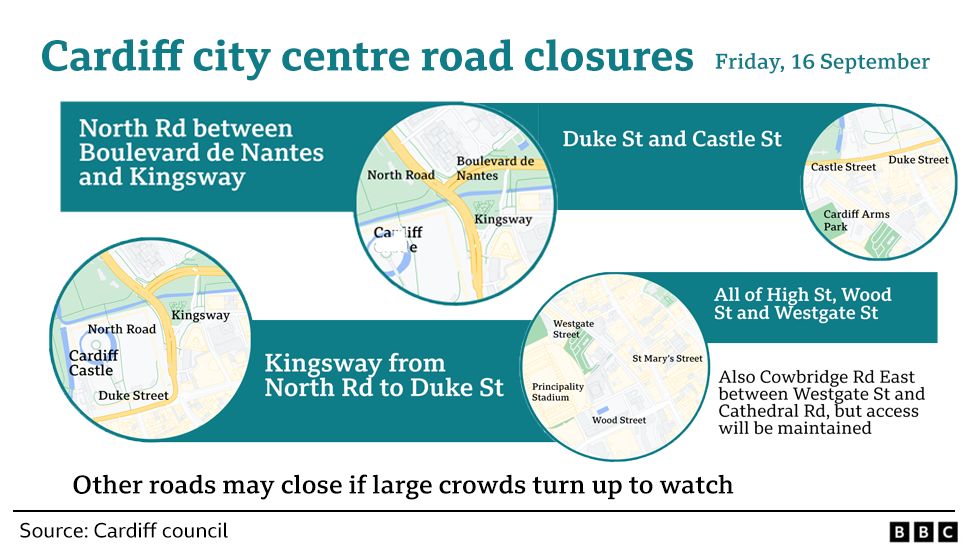 There is an extensive list of road closures around the city with the arrival of the royal couple – some in Llandaff lasting more than two days.
High Street, Heol Fair and Cathedral Green will be shut to cars until Saturday.
In the city centre, roads including North Road, Kingsway, Duke Street, Castle Street, Westgate Street and Wood Street will either be fully or partially closed between 06:00 and 18:00.
Depending on crowds, further closures could be brought in on Lloyd George Avenue.
How can I get to Cardiff?
Cardiff council warned car parks would be extremely busy and many closed – especially those in Llandaff.
The local authority recommended people who live locally should walk, while those coming from further afield have been asked to travel by train, although services are expected to be busy.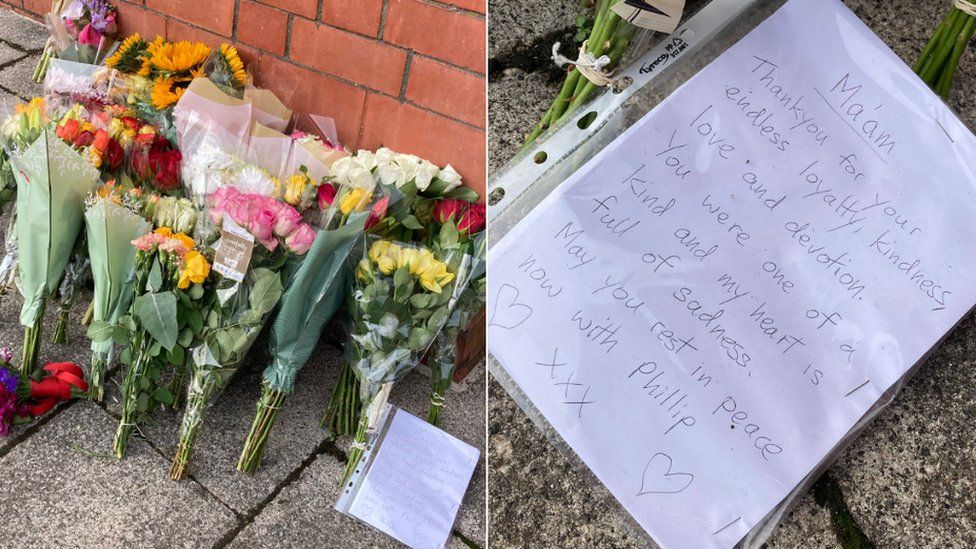 The nearest railway stations to Llandaff Cathedral are Waungron Park and Fairwater, but passengers travelling to Llandaff from Cardiff Central are advised to use the bus.
In the city centre, bus routes will be diverted and the St Mary Street taxi rank will be closed from 06:00 until 18:00.
Will there be protests?
A group of activists, including former Plaid Cymru politician Bethan Sayed, are planning a "silent protest" in Cardiff.
"As soon as King Charles III decided to announce that Prince William should become Prince of Wales, so soon after the death of the Queen, many of us felt compelled to respond," Mrs Sayed said.
"We must discuss the future of Wales and what we want that to look like. Support for independence is on the rise, in two weeks a march and rally for independence will be held on the very streets that the new king will travel on."