King Charles III addresses both Houses of Parliament for the first time as monarch.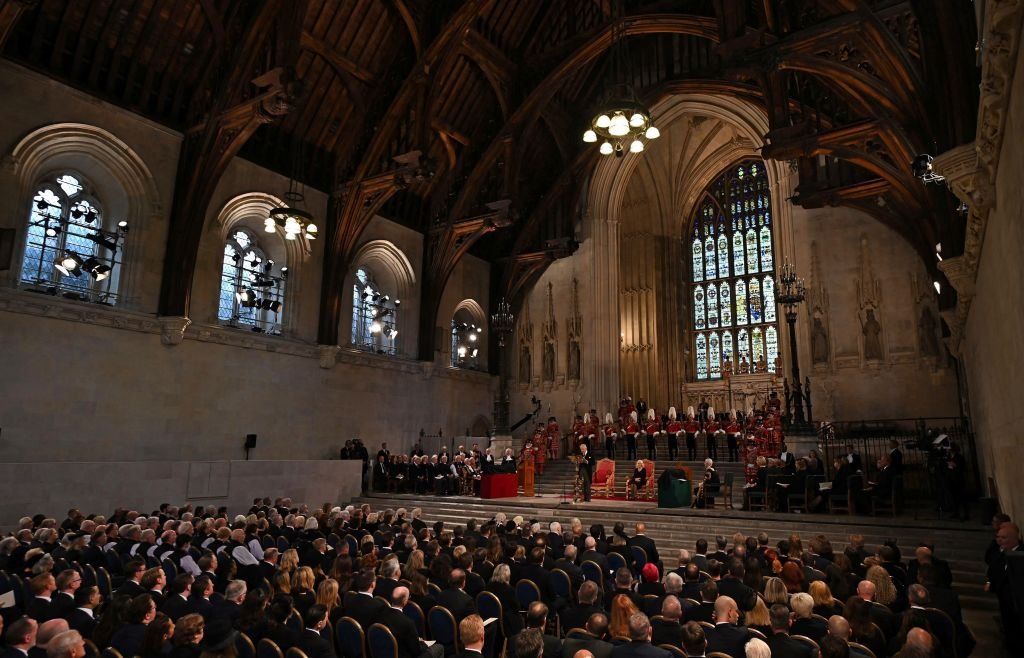 At Westminster Hall, which is where the Queen's coffin will lie in state later this week, the speakers from both Houses of Parliament – Sir Lindsay Hoyle and Lord McFall – addressed the King on behalf of MPs and peers.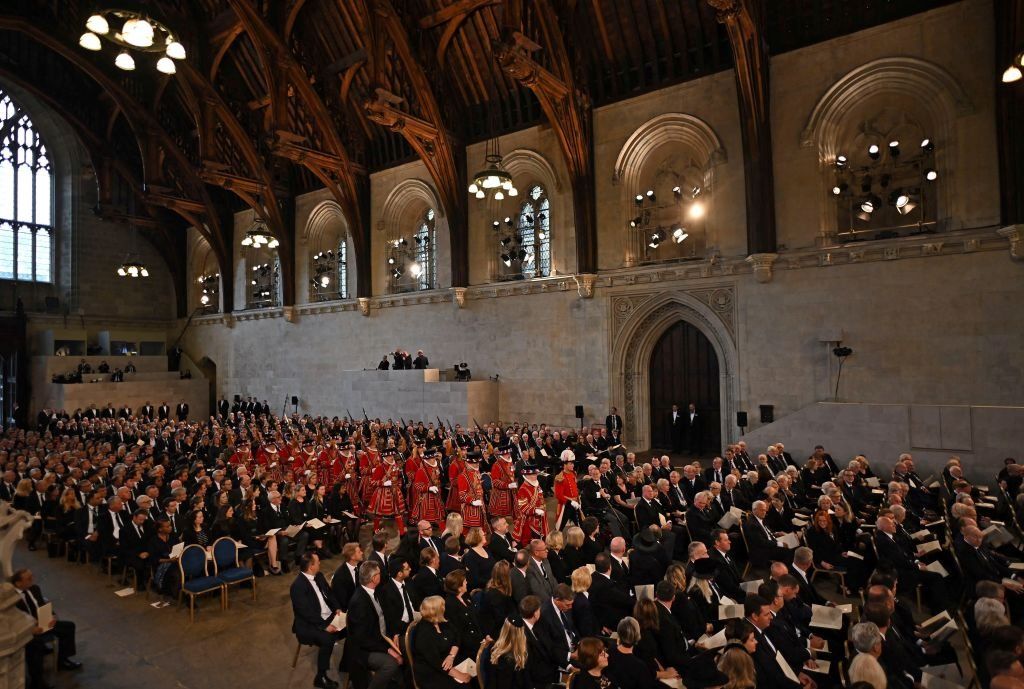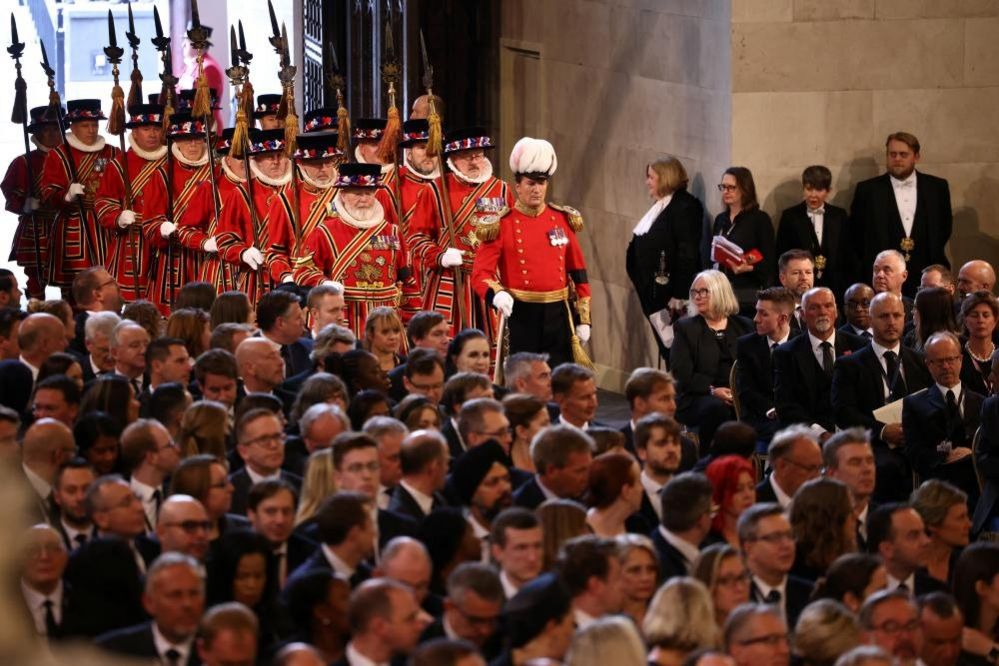 Ahead of the arrival of the monarch, about 900 MPs and peers, including Prime Minister Liz Truss and Labour leader Kier Starmer, gathered in the hall.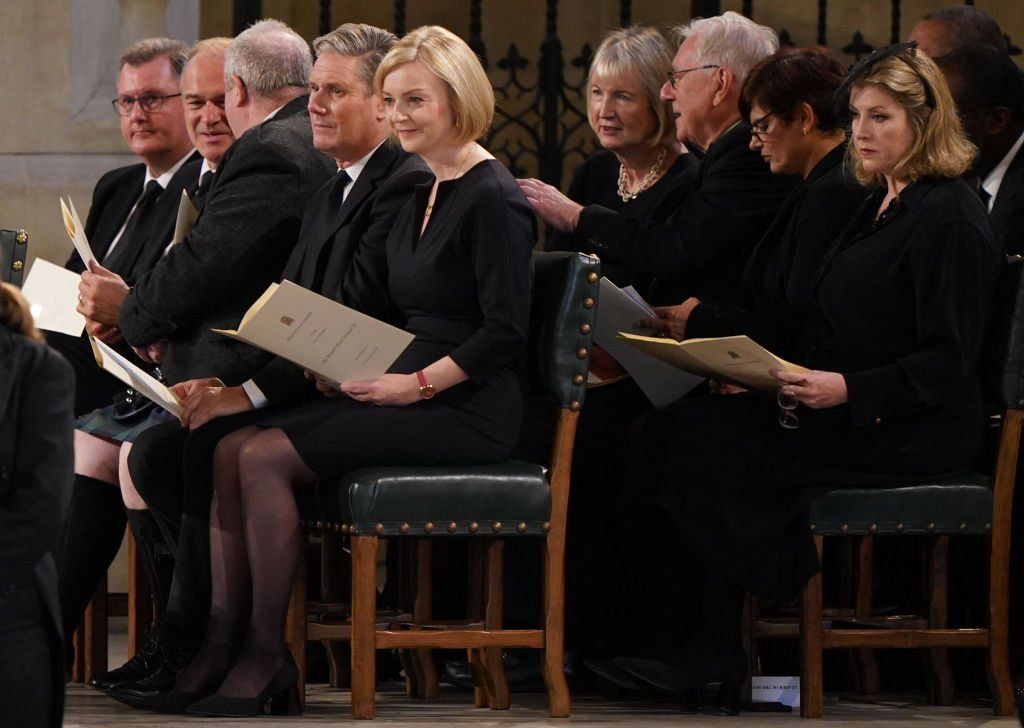 Former prime minister Boris Johnson was also in attendance.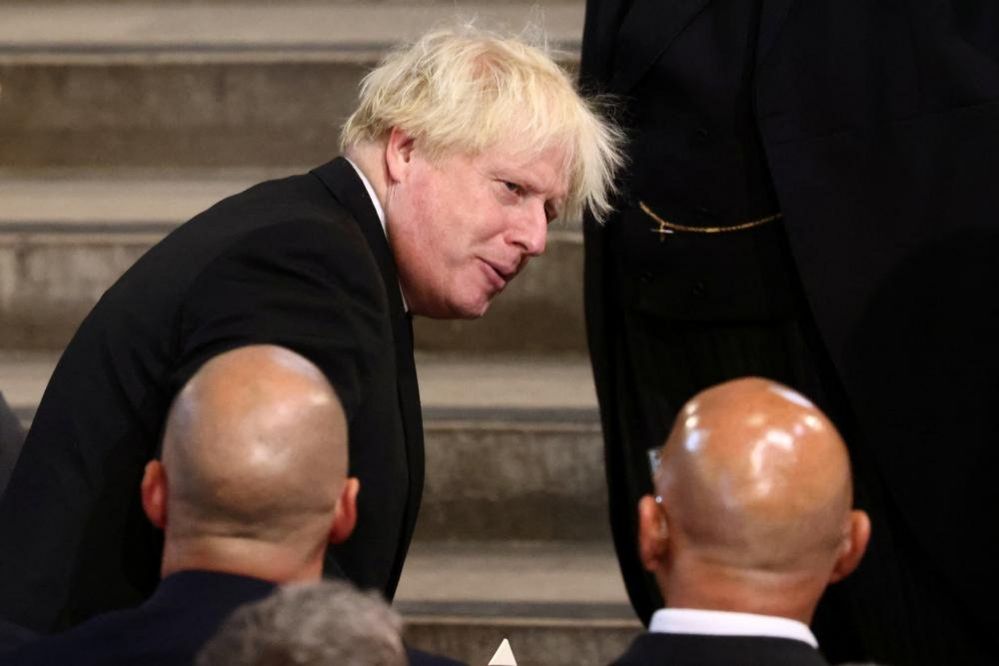 A trumpet fanfare welcomed King Charles and the Queen Consort.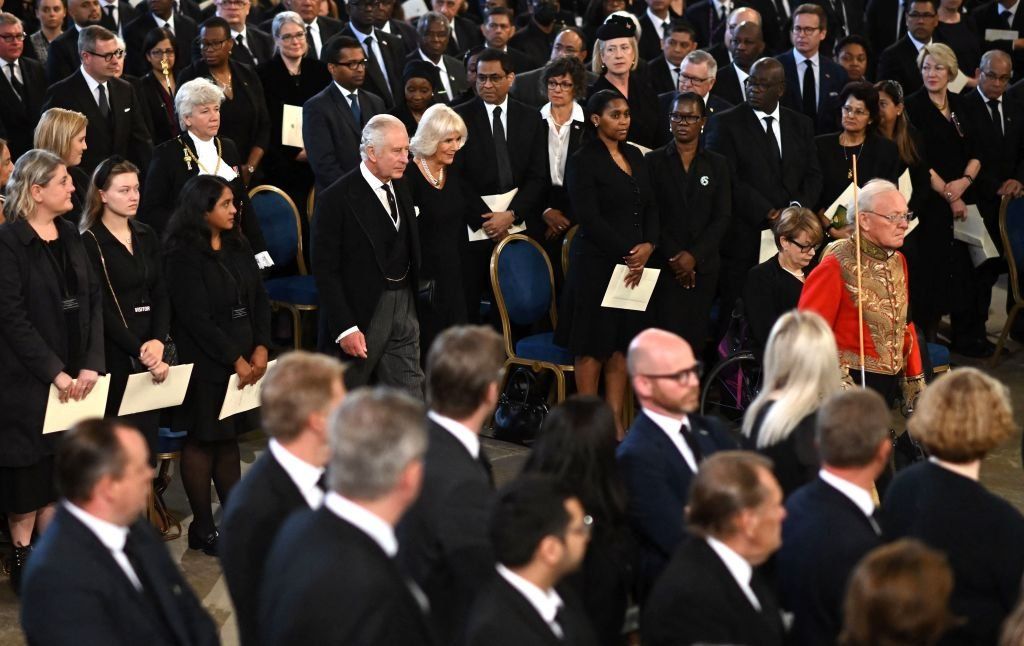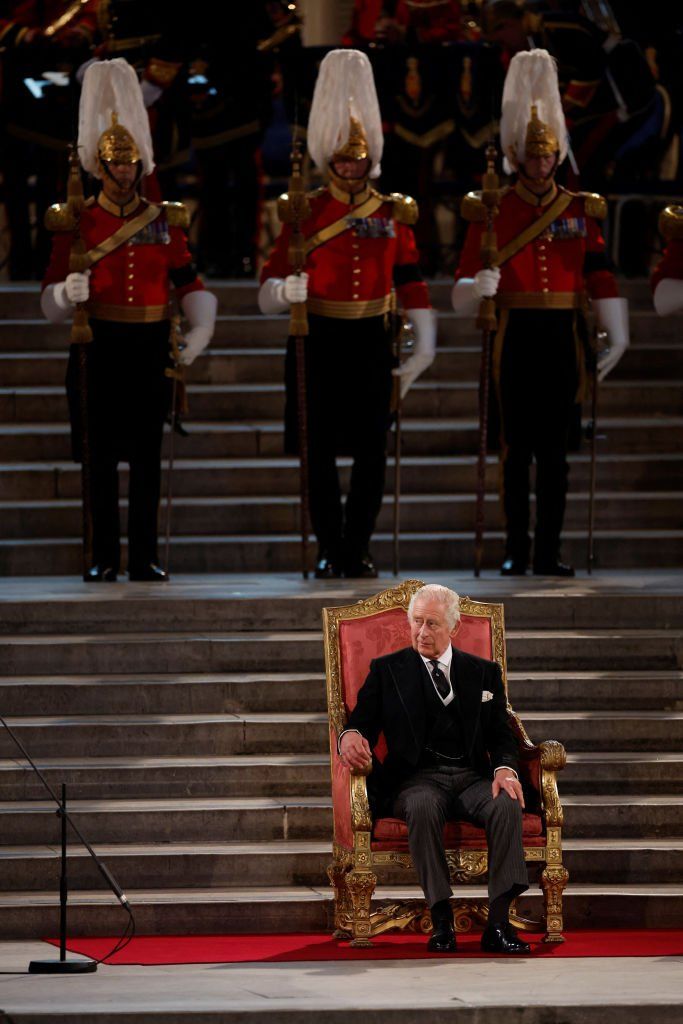 Lord McFall of Alcluith welcomed the King and Queen Consort to Parliament. He said Queen Elizabeth II was both "a leader to – and a servant of – the people".
He added that she possessed "commitment, kindness, humour and courage, as well as the deep faith that was the anchor in her life".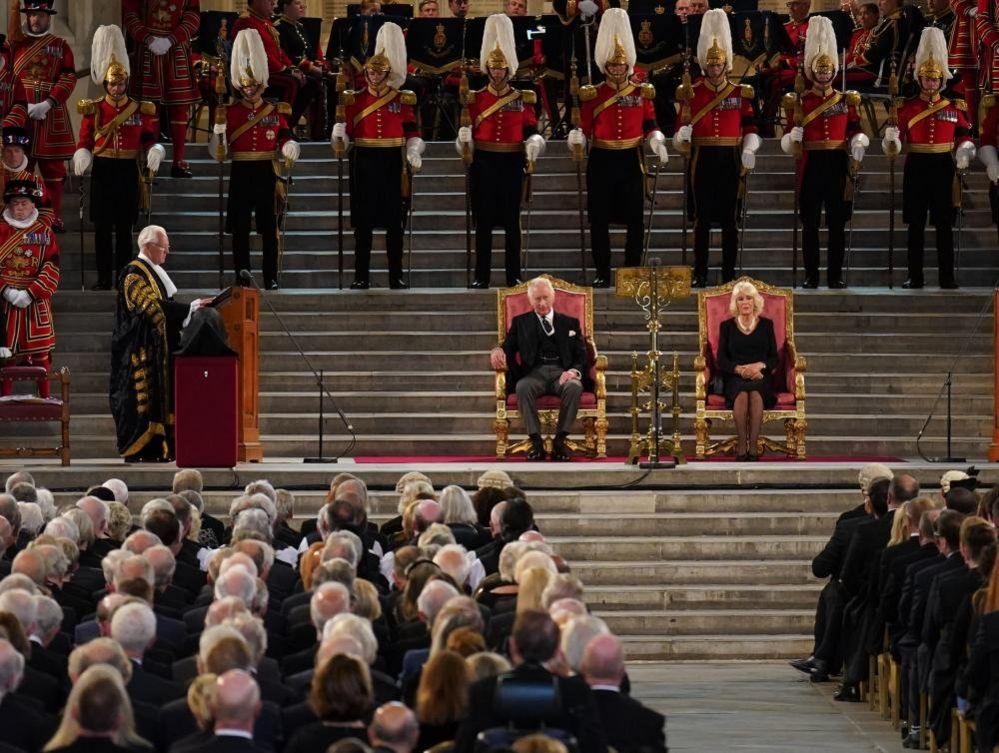 Commons speaker Sir Lindsay Hoyle said the loss of the Queen is felt across the UK and the entire Commonwealth, "which she did so much to nurture".
"Deep as our grief is, we know yours is deeper," he added.
Following his address, Mr Hoyle passed his speech to King Charles.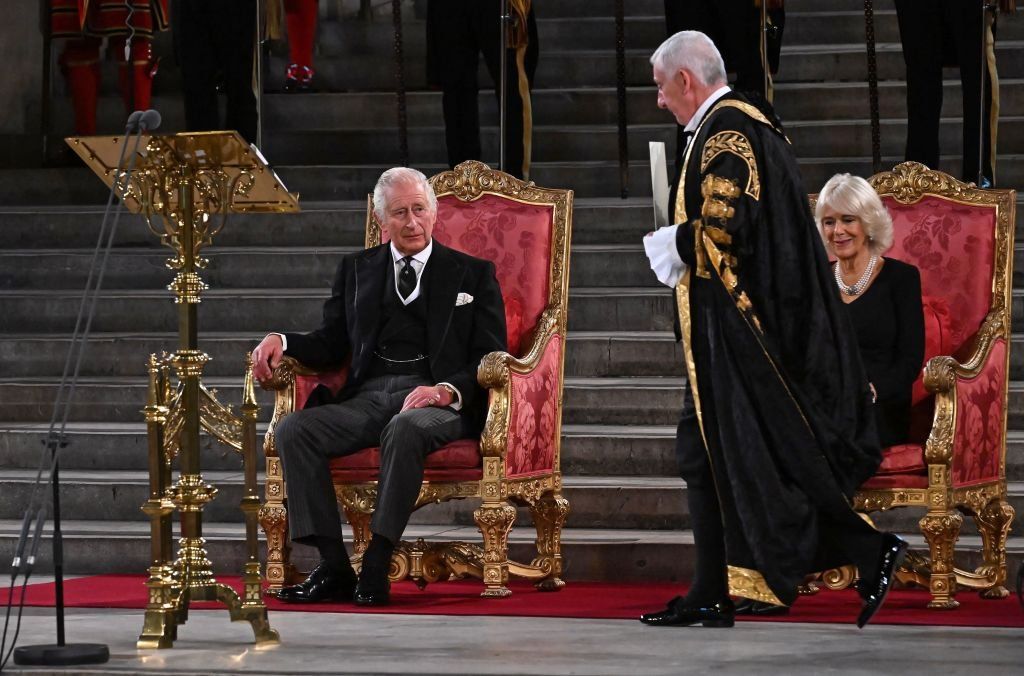 Replying, King Charles III said he cannot help but feel the weight of history which surrounds those in Westminster Hall and "reminds us of vital Parliamentary traditions, to which MPs and peers dedicate themselves".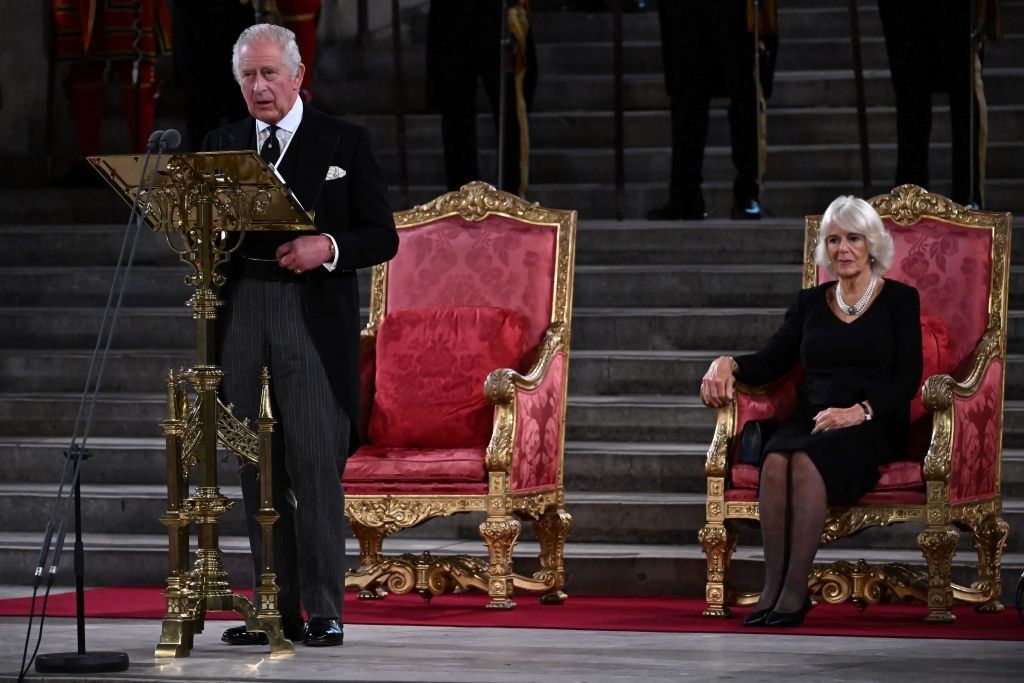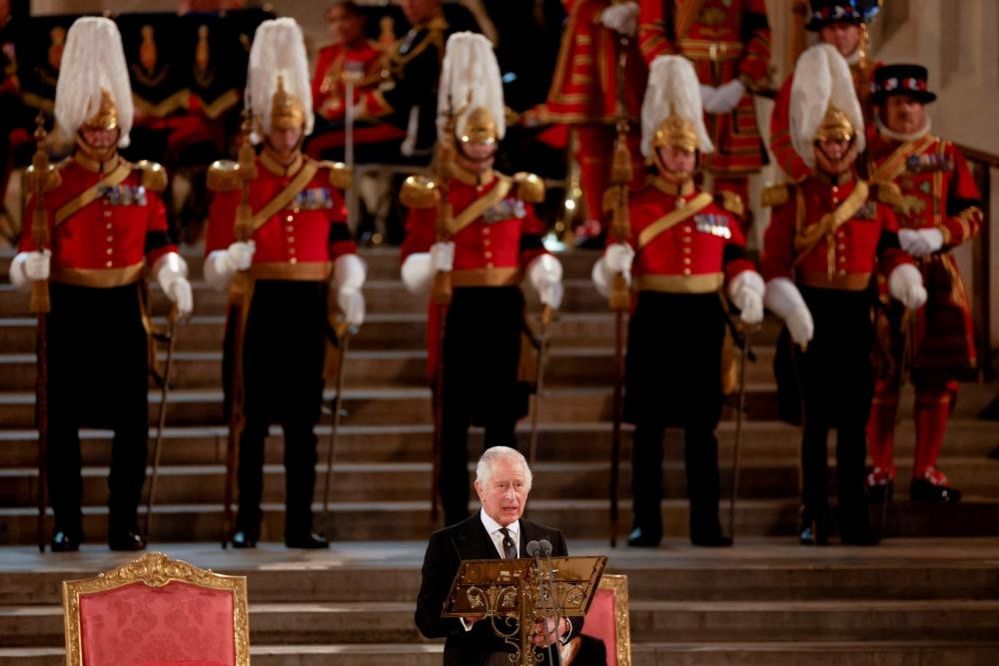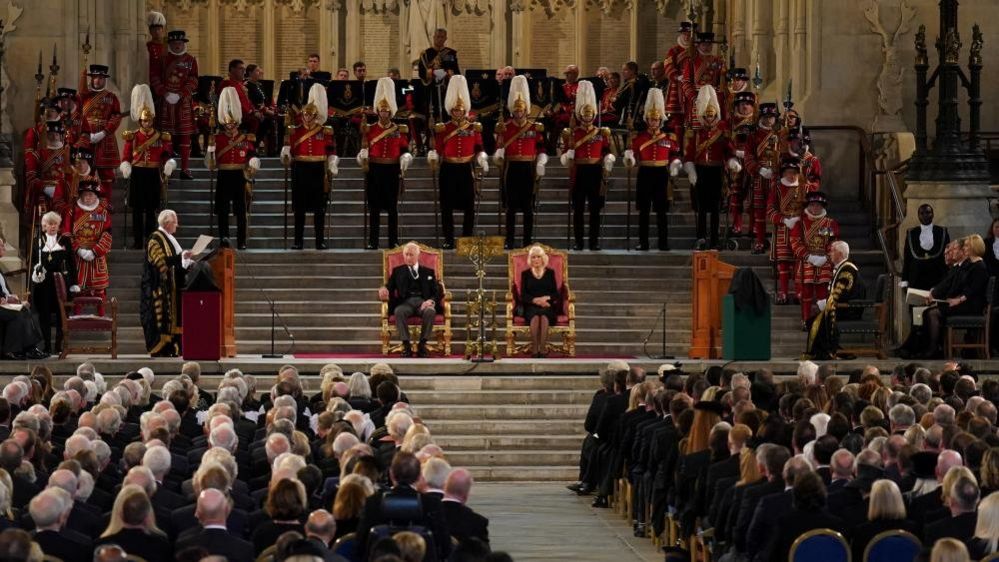 Following the ceremony, King Charles III and Camilla, the Queen Consort, are flying to Edinburgh, where the King will walk behind the Queen's coffin from the Palace of Holyroodhouse to St Giles' Cathedral.