As the latest energy price cap is announced, BBC News speaks to a struggling former care worker.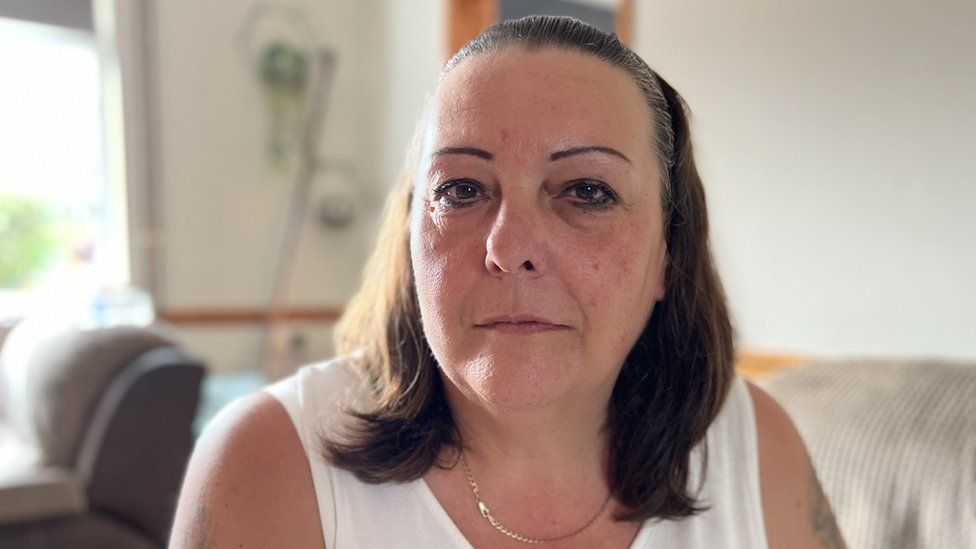 Households in the UK are preparing for average energy bills to rise again to even higher than previously predicted.
As part of its Counting the Cost of Living series, BBC News will be asking people how they are coping – and revisiting them over the coming months.
Marina Keohane, from Gainsborough in Ipswich, is struggling with her finances and says the thought of higher fuel bills this winter brings tears to her eyes.
Here, the 53-year-old tells BBC News what her life is like as she tries to cover the costs.

To actually fear every day how you're meant to live, that's just something else. I didn't think I'd get to this age and be worried about things like this. I'm living on nothing.
You're scared about everything you do, everything you spend. I've never been rich but now there's more money going out than I've got coming in.
I don't use anything, the only thing that's on all the time is the fridge freezer. I have a TV on, I don't have the light on – I sit in darkness.
Eating wise, I'm scared to use my cooker. It's electric and obviously if you put something in the oven it uses more [energy] so I try to stick to ready meals in the microwave or do salads.
I can't do the basics like getting your hair done or things to make you feel better. I can't afford to buy make-up, everything I've got now has got to last.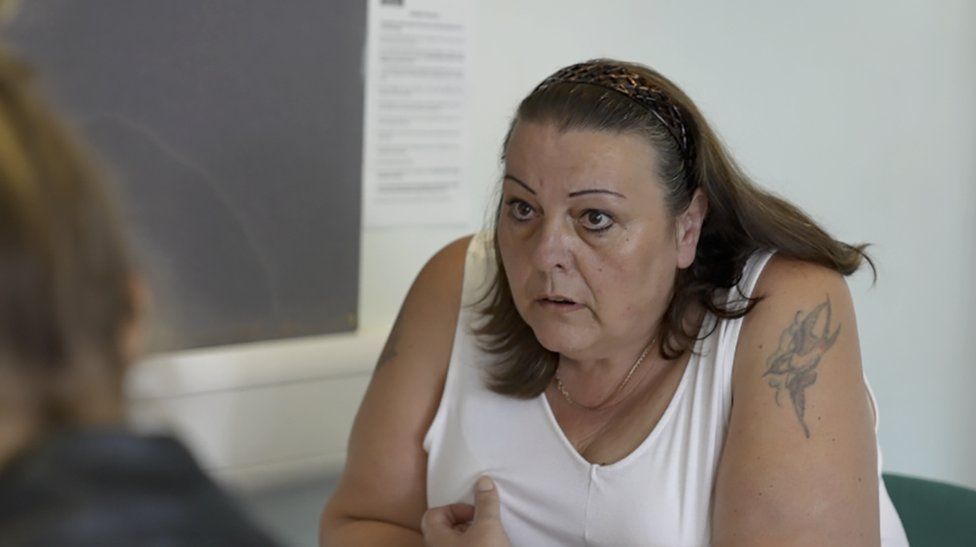 I used to work as a care worker doing domiciliary care, going from house to house. It started to impact on my money – the petrol, that was another big issue because basically I was putting anything between £200-£240 a month into my tank. We got a little bit back but not enough.
Then my Dad died in November last year and I caught Covid, I was diagnosed with long Covid and I kept trying to work but I'd work for a week or two and then would be too ill. My depression and anxiety got worse. I went five weeks without leaving my house once. I couldn't keep up with the job, I had to quit. I was letting too many people down.
By the time I came out of work in June, I didn't have the money to pay the rent. I got a letter last week from the council saying I was £875 in debt and that's without the council tax, I haven't had that through yet.
The only thing I get at the moment is my PIP (Personal Independence Payments), that's it. I've applied for Universal Credit. I got my last wages on 28 June which was £400 and I've had a little bit of money my dad left me. It was meant to go on decorating my house. He said I'd looked after him all these years, he wanted me to have somewhere to call home but I've been using that for everyday stuff, shopping and bills.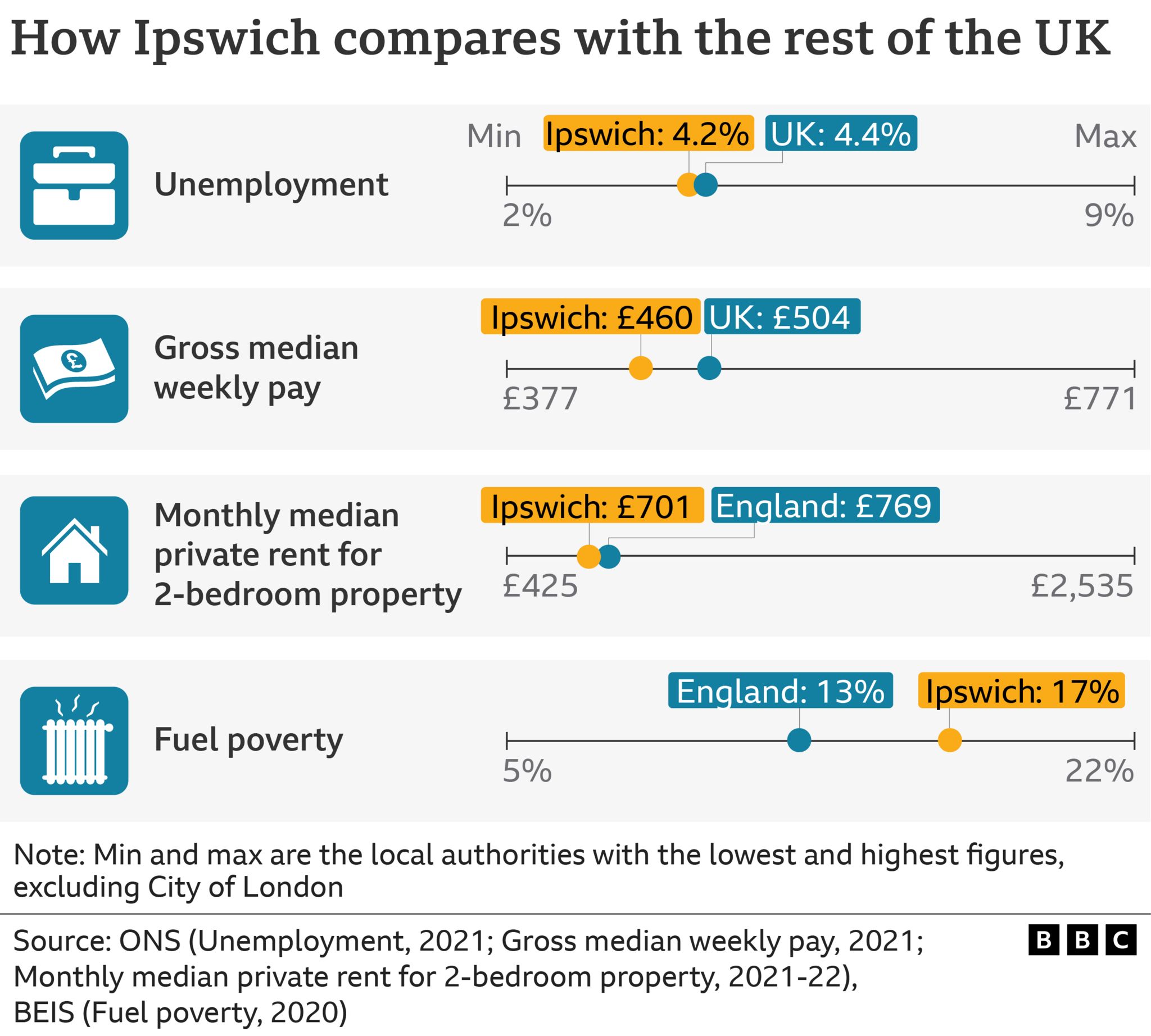 I can't walk far because of asthma and my arthritis. But I can't afford to keep my car, paying the tax and insurance – insurance is £50 a month. When I was working I needed it but I've got no plausible reason to keep it now apart from my sanity, that's the only way I can get out my house.
If I had my way, I'd be working. I'm just not able to at the moment. I'm not saying it's going to be long-term, I'm hoping to go back as soon as I can.
The government's got to see, we are struggling. How long can this go on before something really serious starts happening? They say the NHS is struggling, how many of us are going to end up in hospital with chest infections and things like that because we can't afford the basic necessities of eating properly or having proper heating?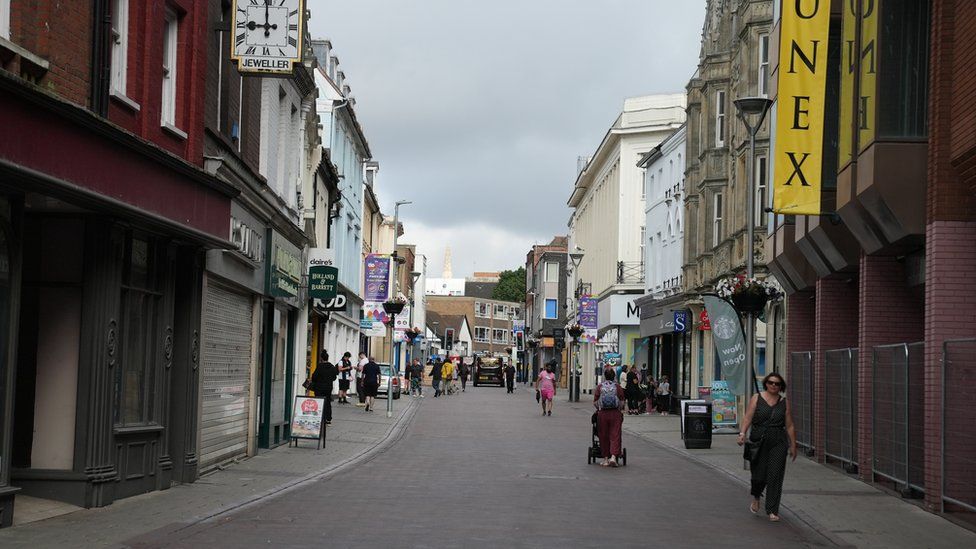 I must admit when they said about what's going to happen and with everyone worrying about their power and fuel bills I thought 'it's not going to be that bad, surely it can't be that bad?' But boy was I wrong.
Nobody should be living like this in this day and age.
As told to Jo Black and Annie Delaney