Independence supporters shouted insults including "traitor" and "scumbag rat" at Scotland editor James Cook.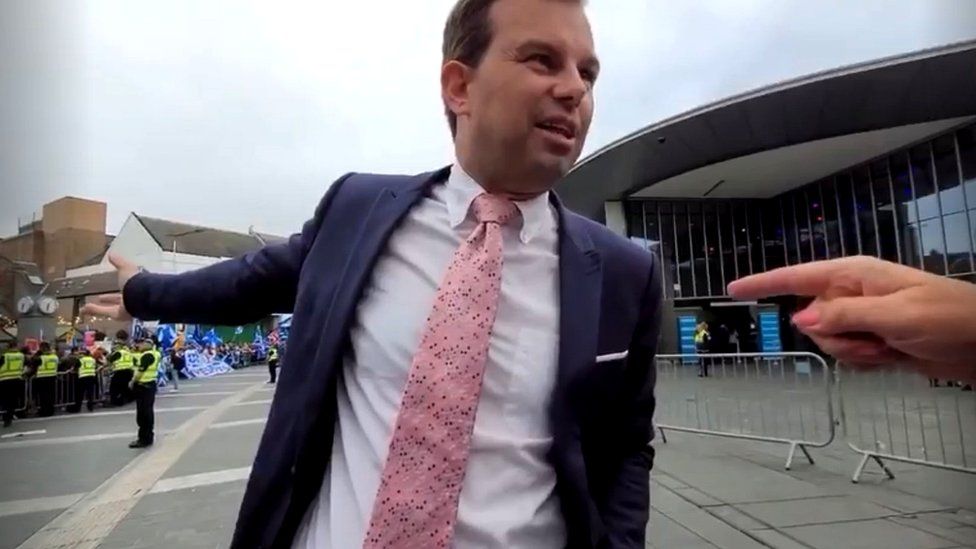 Nicola Sturgeon has described the abuse of a BBC journalist by independence supporters as "disgraceful".
Protestors outside the Conservative leadership hustings in Perth shouted insults including "you're a traitor" and "scumbag rat" at James Cook.
There were also reports of eggs being thrown at people arriving at the event.
The first minister said abusing journalists was never acceptable, and described Mr Cook as "a journalist of the highest quality".
Ms Sturgeon tweeted: "Their job is vital to our democracy and it is important to report and scrutinise, not support any viewpoint.
"James Cook is a journalist of the highest quality and a total pro – the behaviour he was subjected to last night was disgraceful."
A video of the exchange between Mr Cook and protestors outside the Perth Concert Hall on Tuesday evening was posted online by one of those involved in the demonstration before later being deleted.
It showed insults being shouted at Mr Cook, the BBC's Scotland editor, before a woman asked him how long he had been in Scotland and whether he knew about the Claim of Rights 1689.
Mr Cook replied that he was Scottish before adding: "I'm not going to be starting asking you how long you've been in Scotland, I think it's a bit of a rude question."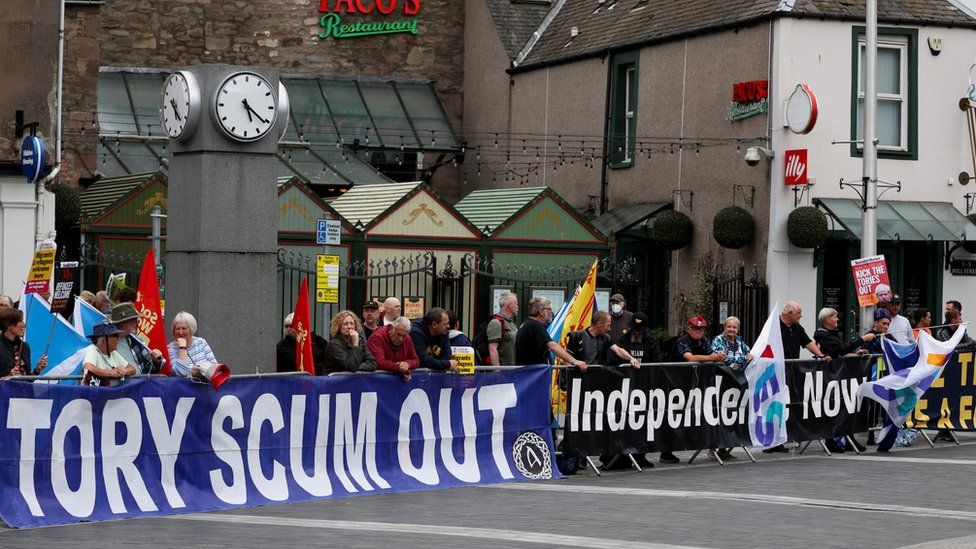 After abuse continued to be shouted, Mr Cook said: "It's a waste of time. I'm very much trying to have a civilised conversation with you, in our nation, which we share.
"But I can't have a civilised conversation because this gentleman calls me 'traitor' and 'scum' and screams me down."
The BBC has faced accusations of bias – which it strongly denies – from many within the pro-independence movement since the 2014 referendum campaign.
Mr Cook's predecessor as the broadcaster's Scotland editor, Sarah Smith, has previously spoken of the "criticism, bile and hatred" she faced while covering politics in the country.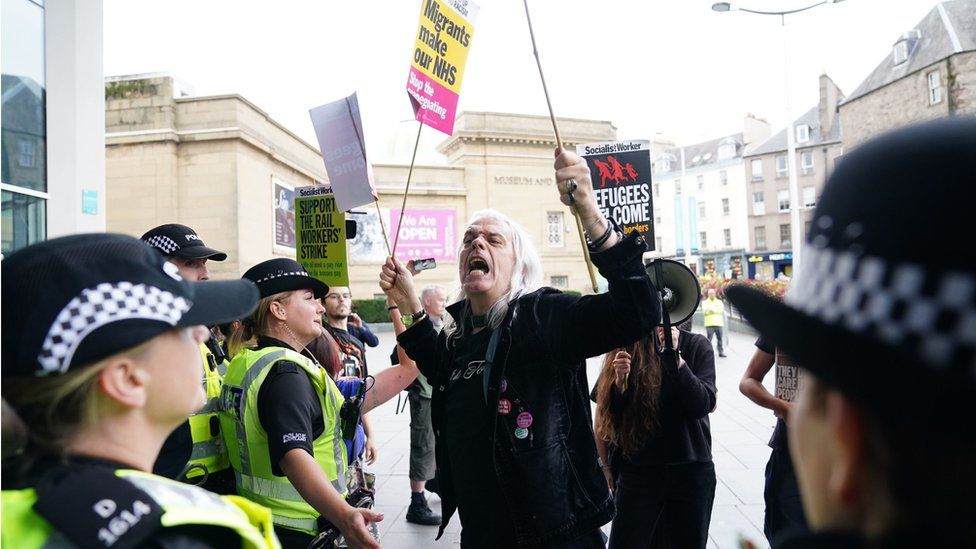 Ms Smith said she was frequently subjected to insults and misogyny, and had been "demonised quite heavily amongst certain parts of the population".
SNP MSP James Dornan had to issue an apology after initially claiming Ms Smith had "imagined" or "exaggerated" her story.
The BBC described Mr Cook as an "exceptional correspondent" who "showed professionalism throughout the incident".
It added: "It is never acceptable for journalists to suffer abuse of any nature while doing their job."
There were also reports of abuse and eggs being hurled at Tory members as they arrived to hear leadership rivals Liz Truss and Rishi Sunak speak.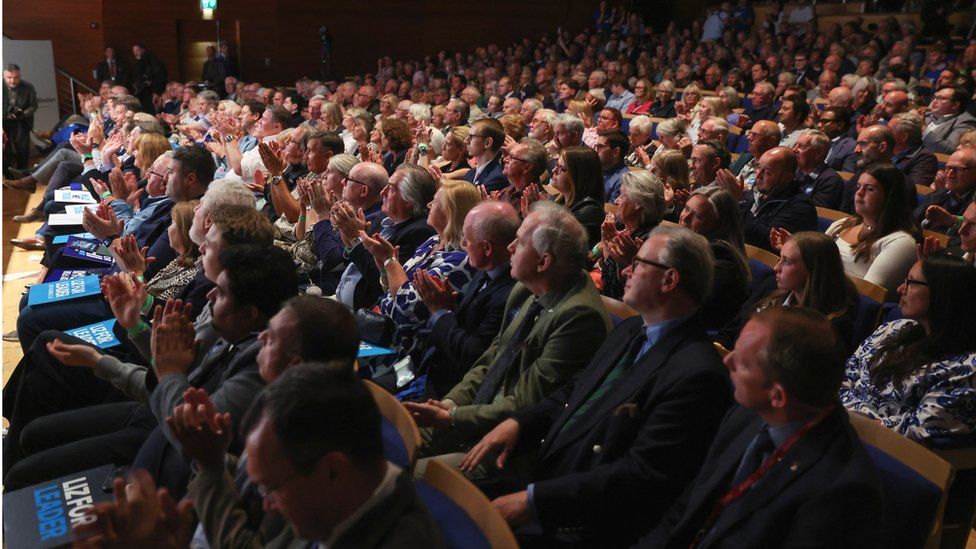 Protestors hung banners saying "Tory Scum Out" and "Scottish not British" outside the venue, with one group breaking through the barriers and running towards the door of the concert hall before retreating.
Scotsman journalist Alistair Grant said he was one of those who had been hit by an egg.
He tweeted: "Can 100% confirm that when I arrived at the Tory leadership hustings, eggs were being thrown towards the queue of party members waiting to get in to the venue.
"Regret to say an egg just hit my leg. Can't stress how uncomfortable it is to have an eggy sock."
Police Scotland said there had been no arrests at the protest, with Ch Supt Phil Davison insisting that an "appropriate policing plan was in place to maintain public safety and minimise disruption".
He added: "Police Scotland is a rights-based organisation that puts our values of integrity, fairness, respect and a commitment to upholding human rights at the heart of everything we do.
"We have a duty under the European Convention on Human Rights to protect the rights of people who wish to peacefully protest or counter-protest, balanced against the rights of the wider community."