The Labour leader is expected to set out his plan to tackle the cost-of-living crisis in a speech on Monday.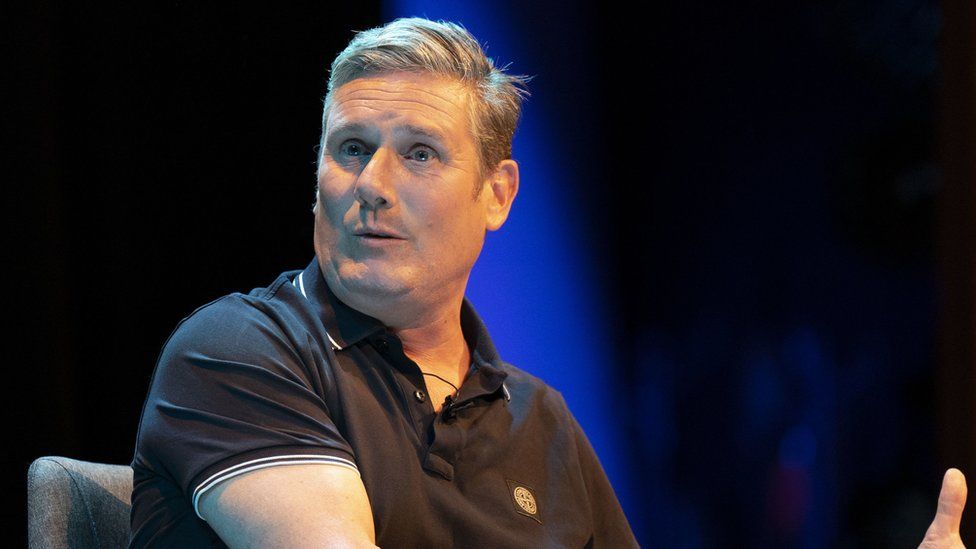 Labour is to call for the energy price cap to be frozen this autumn, part of a plan to deal with the cost of living.
Sir Keir Starmer is expected to make the call in a speech on Monday, in which he will explain how Labour would pay for the plan if it was in power.
The cap – the maximum amount suppliers can charge customers in England, Scotland and Wales – is £1,971 a year.
But experts expect it to climb to around £3,500 a year and for every household to see steep rises in bills,
Previously the level of the cap was only reviewed every six months but Ofgem changed the rules this year, meaning that it is expected to rise in both October and again in January.
It has already been announced by the government that all households in England, Scotland and Wales will receive £400 to help pay rising fuel bills this autumn.
But in the speech on Monday, Sir Keir is set to lay out a plan calling for the price cap to remain where it is.
There are no details ahead of the speech on how Labour would fund the freeze, first reported in the Observer, while a source from the party said they would not comment ahead of the speech.
But writing in the Sunday Mirror, Sir Keir said that Labour has a plan that "meets the scale of this crisis" and he added that the party would tax "the oil and gas producers making huge profits".
He added: "We would end the injustice that sees people on prepayment meters paying over the odds for their energy.
"And we will set out how we would help people directly this winter in the coming days."
Rishi Sunak and Liz Truss, both vying for the Conservative leadership, have outlined their own plans on how they would tackle the cost-of-living crisis if they become prime minister.
Mr Sunak said he would offer specific support to pensioners and those on benefits, while Ms Truss has promised several tax cuts, including on National Insurance contributions and green levies on energy bills.
Former Labour prime minister Gordon Brown has also called for a price cap freeze and temporary nationalisation of energy companies that refuse to offer lower bills.
The energy price cap is designed to protect consumers from short-term price changes. It is adjusted every three months and is based on the price energy suppliers themselves pay producers for electricity and gas.