Some Labour MPs criticised leader Keir Starmer for being on holiday as the energy crisis deepened.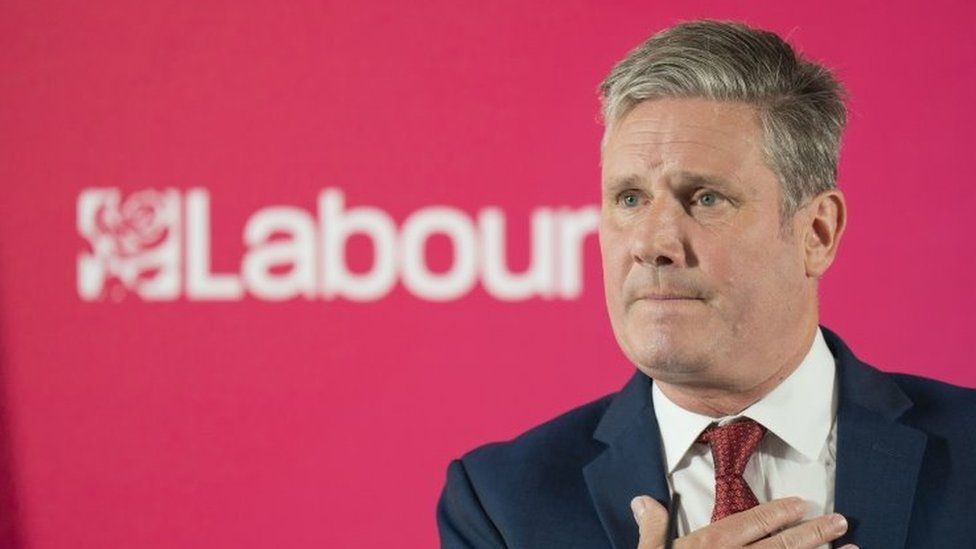 Labour has defended its recent response to rising energy bills after its leader Sir Keir Starmer was accused of not doing enough to address the crisis.
The shadow business secretary said Labour had been ahead of the government on the windfall tax and would do more.
Some Labour MPs have criticised Sir Keir for being on holiday as the energy crisis deepened this week.
But Labour said it would end energy prepayment meters and more policies would follow shortly.
"If you're in opposition, you've got to make the point consistently and regularly, not just for an intervention, but exactly what you would do," Shadow Business Secretary Jonathan Reynolds told the BBC.
"And that's what we've had from Keir and the Labour Party, from the beginning of this year."
Sir Keir, who has returned to work, is due to speak about Labour's plan to scrap energy prepayment premiums during a visit to Edinburgh on Friday.
Prepayment meters require customers to pay for their energy use in advance, often online, but also from credit bought in convenience stores.
Labour says it would eliminate the "premium" that means people with prepayment meters, who are often on low incomes, are charged more than those on direct debits.
With energy bills forecast to soar this winter, the policy is designed to ease the financial burden on the estimated four million domestic customers who use the meters.
Labour says its announcement is part of a wider package on the energy crisis that Sir Keir and other senior shadow ministers are planning to unveil in the coming days.
Mr Reynolds said this was "all part of the response" and "we do intend to go further" on cost of living proposals.
Analysts predict average annual energy bills could rise to over £4,200 by January, while the Bank of England has forecast a recession in the UK later this year.
But some backbench Labour MPs have expressed frustration at the party's response to rising living costs and the worsening state of the economy.
"The scale of this crisis is absolutely huge, and I'm personally not seeing enough being done by my party," Zarah Sultana, the MP for Coventry South, told LBC radio.
"Of course I want the Labour Party to go further."
Meanwhile, in Sir Keir's absence, cost of living and energy proposals put forward by former Labour prime minister Gordon Brown have been drawing attention.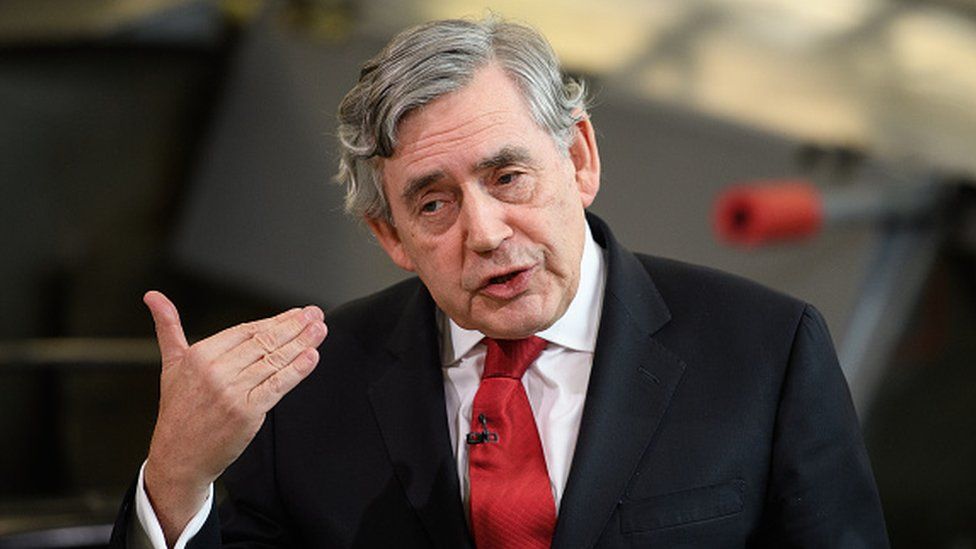 Last week Ms Brown called for an emergency budget before the UK hit a "financial timebomb" this autumn. Then, writing in the Guardian, he urged the Tory leadership candidates to make "several urgently needed decisions".
They included cancelling the energy price cap before its expected increase later in August, and bringing energy companies into public ownership "as a last resort" if they can not meet certain conditions.
Evoking the banking collapse of 2007-08, Mr Brown said the government could "operate their essential services from the public sector until the crisis is over".
The BBC understands the announcement of Mr Brown's suite of proposals was not co-ordinated with the office of the Labour leader.
When asked if Mr Brown's suggestion of nationalising energy companies was out of step with the party's policy, backbench Labour MP Chris Bryant said: "No, I don't think so."
He said he was not a "let's-nationalise-everything person", but added: "There will be considerable pressure if the energy companies don't act faster, in particular to help poorer customers."
He said commentary on a Labour leader's uptake of policy ideas can be "a really stultifying process in British politics".
"Gordon has come up with some good ideas," Mr Bryant said. "It may not be exactly the same hymn that we're singing, but we're certainly signing from the same hymn book."