Labour accuses the PM of leaving a "political vacuum", saying the government must act now.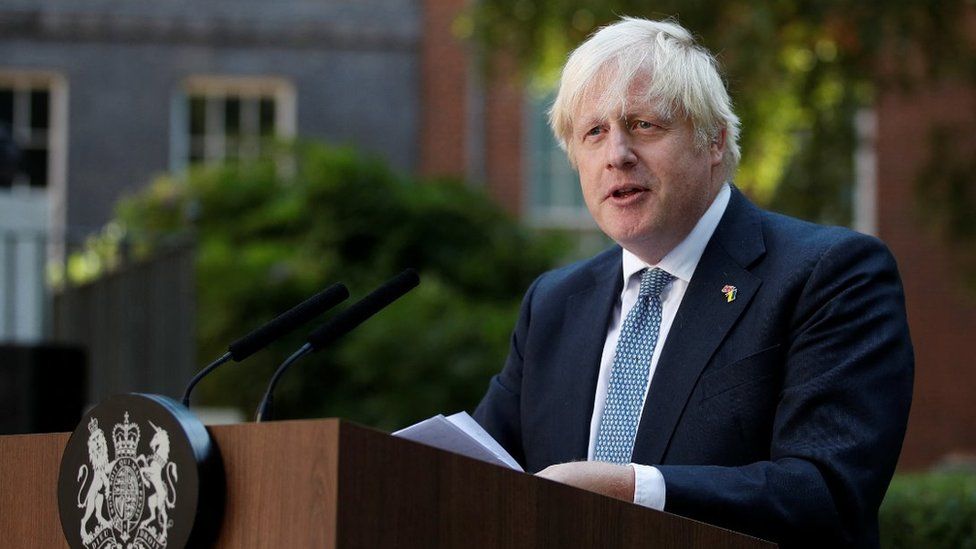 Boris Johnson has defended leaving the cost-of-living crisis to his successor who takes over in September.
He said he was "absolutely certain" his successor would do more to help people with rising fuel bills.
But Labour accused him of leaving a "political vacuum" and called on the government not to wait but to act now.
Tory leadership candidate Liz Truss has promised tax cuts, while her rival Rishi Sunak vowed to provide more money to vulnerable households.
The outgoing PM has ruled out spending commitments during his remaining time in office, despite pressure from opposition parties.
Speaking during an event at Downing Street, Mr Johnson said he was confident the government had the economic tools to "look after people".
On his successor, he said: "Whoever he or she may be, they, I'm absolutely certain, will be wanting to make some more announcements in September, October about what we're going to do further in the next period, in December, January.
"I just want you to know that I'm absolutely confident we will have the fiscal firepower and the headroom to look after people as we've done throughout."
The Bank of England has predicted inflation – how fast prices are rising – will hit 13% and the UK will plunge into a recession later this year.
And consultancy Cornwall Insight has warned that energy bills for a typical household could hit £4,266 next year.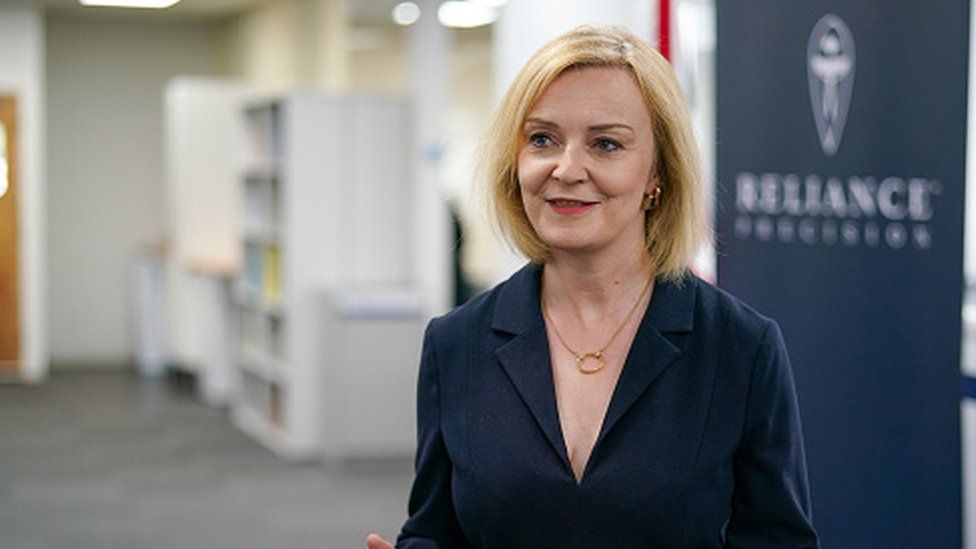 Shadow foreign secretary David Lammy criticised the government for not acting on the rise in the energy price cap.
Speaking to BBC News, he added: "There is a lot that we need to do, but at the moment what we have got is bickering in the Conservative party, a race to the bottom amongst the candidates, an absent prime minister nowhere to be seen.
"We have got this political vacuum as people worry, fret, and struggle their into dealing with this crisis."
"This needs a rapid response from government and it needs a response now – why are we waiting? We had a debate about having the prime minister in office. He's in office. He can act."
Business lobby group the CBI has also called for more action now, whilst the Liberal Democrats called for October's expected energy price cap rise to be scrapped, with the cost covered by a wider windfall tax on energy companies.
What to do about rising energy prices has become a central theme of the contest between Ms Truss and Mr Sunak to replace Mr Johnson.
In an interview with ITV, the former chancellor said he could not yet put a figure on this level of support because "we don't know exactly what energy bills are going to go up by" – but agreed it would amount to "hundreds of pounds more".
He has said the extra help can be funded whilst keeping additional public borrowing to an "absolute minimum" by making "efficiency savings" in government. However, he has not set out details.
Pressed on how this would be funded, Mr Sunak told ITV the total bill would be "much smaller" than the £15bn cost of the package of measures he announced in May, and his plan to fund it through savings was "manageable".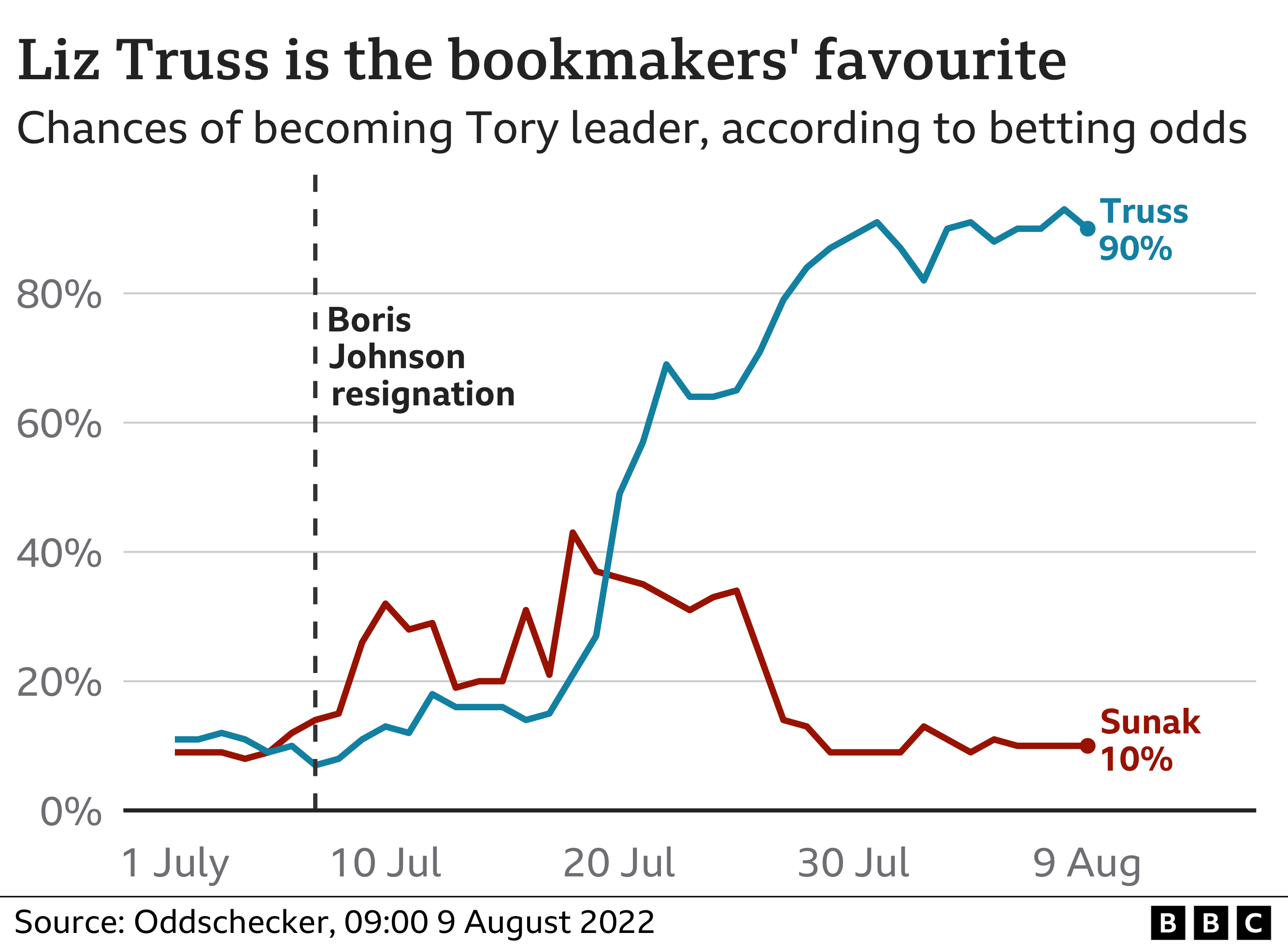 Ms Truss, the foreign secretary, has instead focused on her pledge to lower taxes, which she argues will help households by putting more money in their pockets and boosting economic growth.
But in recent days, she has come under fire after she indicated there would be no more "handouts" if she became prime minister, despite the energy bills forecast.
Repeatedly pressed on whether she would provide direct support to households, Ms Truss told reporters: "What I don't believe in is taxing people to the highest level in 70 years, and then giving them their own money back.
"My fundamental principle is that people keep more of their own money."
Ms Truss said she would not comment on what was going to be in an emergency budget she has proposed, insisting she would wait to "see what the situation is like in the future".
Mr Sunak has argued Ms Truss's tax cuts – worth an estimated £30bn – would stoke inflation and saddle the UK with debt.
His campaign said Ms Truss's latest commitment to tax cuts rather than direct support showed she was "divorced from reality".
"Liz Truss has doubled down, refusing five times to say she will provide direct support for British families and pensioners this winter," a Sunak campaign source said.
"Under her plans Liz will get £1,800 of support whilst hard working families will get as little as £60, while facing the same rises in bills.
"Liz's plan will not touch the sides for the majority of British families this winter and pensioners will get no help whatsoever."
The leadership debate must not ignore this portentous national cataclysm any more.

-They can't say they weren't warned-The excuse "we need to wait for Ofgem figure" doesn't wash. In May govt asked Ofgem for forward guidance & made plans based on that. It can do the same now..

— Martin Lewis (@MartinSLewis)
Founder of Money Saving Expert, Martin Lewis, has called on both Ms Truss and Mr Sunak to come up with "an action plan" to tackle rising energy costs "today".
Referring to the expected rise to the energy price cap – the maximum amount suppliers can charge their customers in England, Scotland and Wales – "the January figure equates to 45% of the full new state pension", Mr Lewis said.
"These amounts are unaffordable for millions," he said.
Mr Lewis said the leadership race "must not ignore this portentous national cataclysm any more".
Ms Truss and Mr Sunak are vying to win over Conservative Party members, whose votes will determine which of them will become the next Tory leader and prime minister.
The party's roughly 160,000 members started receiving ballot papers on Monday, with the result due on 5 September, when Prime Minister Boris Johnson will leave office.