The 12-year-old has died in hospital after his life support was withdrawn following a legal battle.
Archie Battersbee, the 12-year-old who had been at the centre of a legal battle between his parents and doctors, has died.
His mother, Hollie Dance, said: "Such a beautiful little boy, and he fought right until the very end."
She said she was "the proudest mum in the world" as she spoke outside the Royal London Hospital in east London, where he died.
Her son's life support was withdrawn earlier on Saturday.
He died at 12.15 BST, Ms Dance said, adding: "I'm so proud to be his mum."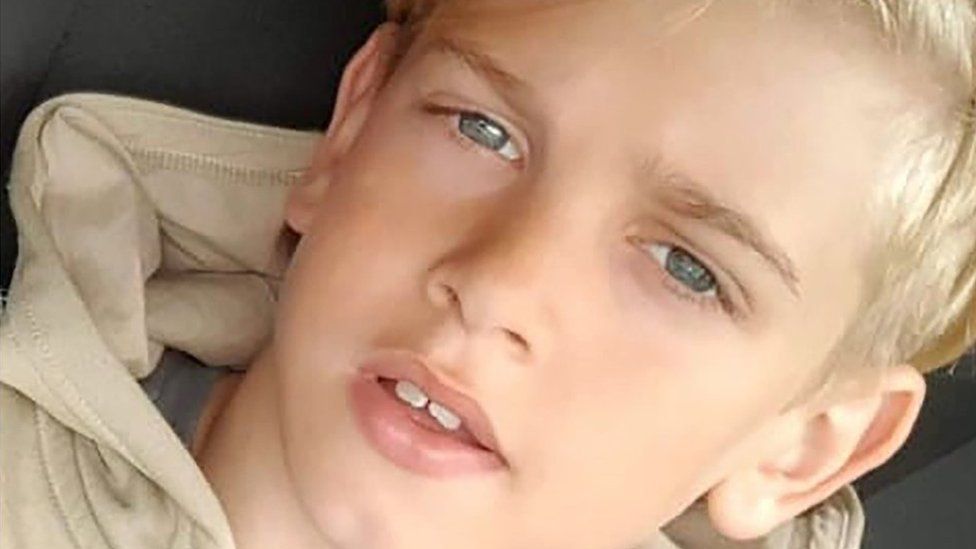 Archie had been in hospital since being found unconscious at his home in Southend, Essex, in April.
He suffered severe brain injuries and needed life-sustaining support, including mechanical ventilation and drug treatment. He never regained consciousness.
Ms Dance earlier said she had done everything she promised Archie she would do, but that the hospital had made it clear there were no more options for her son.
She and Paul Battersbee, Archie's father, had asked the European Court of Human Rights to intervene in the case last week as they fought for life support to be continued, but were told it fell outside its scope.
They then wanted him to be moved to a hospice but the High Court, taking medical evidence into account, ruled he was too unstable to be transported by ambulance.
Ms Dance said: "It's with my deepest sympathy and sadness to tell you Archie passed at 12.15 today.
"And can I just tell you, I'm the proudest mum in the whole world.
"Such a beautiful little boy and he fought right until the very end and I'm so proud to be his mum."