The Tory leadership candidate wants to cut hospital waiting times and improve diagnostic services.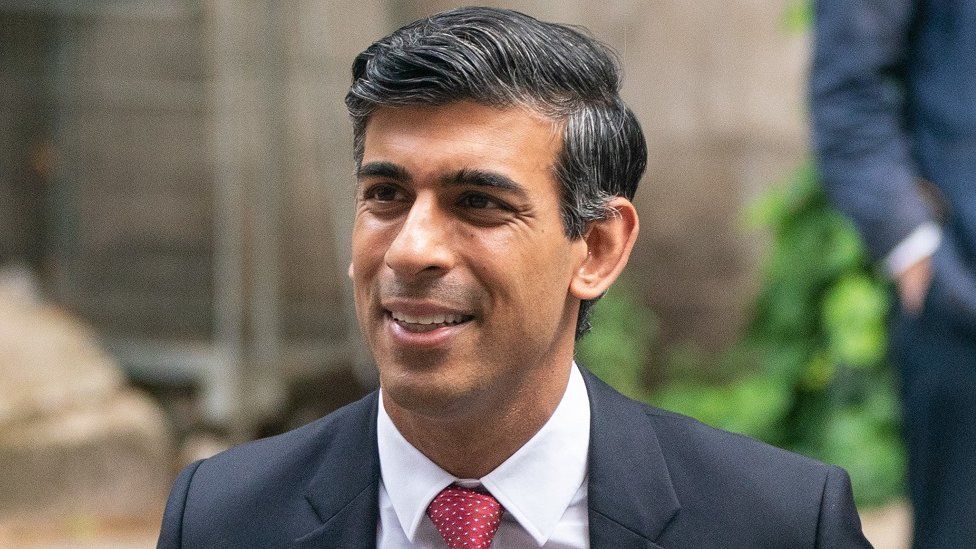 Rishi Sunak has said he would put the UK on a "crisis footing" on day one as PM, as he and Liz Truss continue their pitch to lead the Conservative Party.
In an interview with the Times, the former chancellor said the country faced a national emergency, including on the economy, the NHS and migration.
He will set out plans to tackle the NHS backlog when he gives a speech later.
Meanwhile, Ms Truss has announced plans for a "bonfire" of EU laws retained after Brexit.
She has promised to scrap or replace all such laws which she argues hinder growth by the end of 2023.
The pledges come as the two remaining contenders in the contest to be party leader and the next prime minister step up campaigning, with Conservative Party members due to start voting in the coming weeks.
The winner will be announced on 5 September.
Speaking to the Times, Mr Sunak said a "business-as-usual mentality isn't going to cut it" when it comes to dealing with challenges that are "staring us in the face".
"Having been inside government I think the system just isn't working as well as it should. And the challenges that I'm talking about, they're not abstract, they're not things that are coming long down the track," he said.
"From day one of being in office I'm going to put us on a crisis footing."
Later, Mr Sunak will promise to accelerate NHS targets to cut waiting lists and make it easier to get scans without going to hospital.
More than 6.6 million people – around one in nine – are waiting for hospital treatment in England.
Mr Sunak will announce plans to eliminate one-year waiting times by September 2024 and get overall numbers falling by next year.
He will also promise to offer more diagnostic services – such as MRI and CT scans – in repurposed empty High Street shops.
'Gun to their head'
Speaking in the Lincolnshire town of Grantham, the birthplace of former Tory PM Margaret Thatcher, Mr Sunak will pledge to make the NHS backlog his "number one public service priority".
He will argue that a growing number of people are using money they can't really afford to go private.
"If we do not immediately set in train a radically different approach the NHS will come under unsustainable pressure and break," he will add.
It is understood the new measures would be funded through projected government under-spending, or by improving NHS efficiency.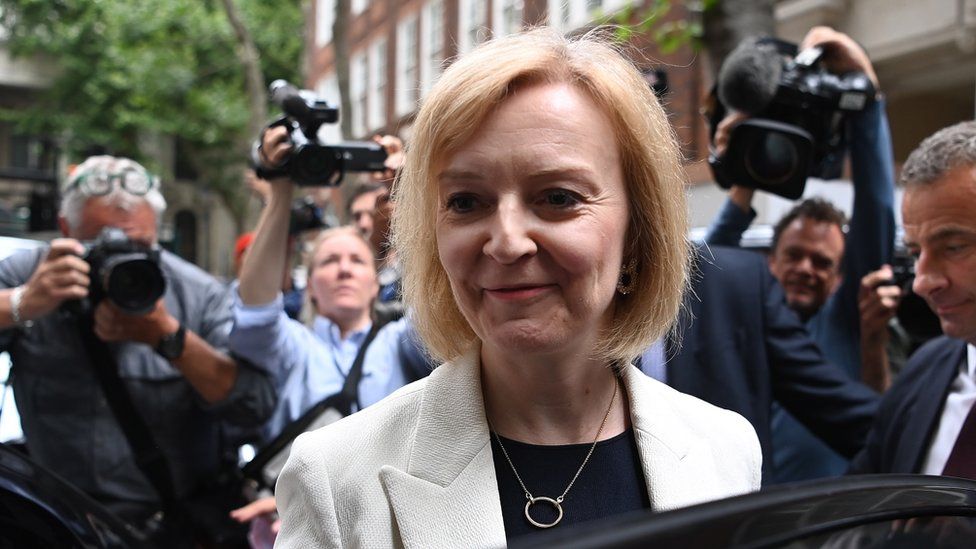 Meanwhile, Foreign Secretary Liz Truss has outlined her own bold pitch to be leader, describing herself as an "insurgent" who wants change, in an interview the Daily Telegraph.
She said after two decades of low growth and now the economic shock from the Covid pandemic and the war in Ukraine, the UK was facing a "pivotal moment".
"Do we continue with business as usual?" she said.
"I want to do things differently and be bold so that we become a high-growth, high-productivity powerhouse."
Ms Truss, who was among the ministers who did not resign from Boris Johnson's government earlier this month, has announced a plan to review thousands of laws inherited from the EU after Brexit.
Although she campaigned to stay in the EU at the 2016 referendum – unlike Leave-voting Mr Sunak – she has since embraced Brexit and is now seeking to argue she is best placed to ensure it delivers economic benefits.
The foreign secretary has promised to scrap or replace by the end of 2023 EU laws deemed to hold back the economy, with her campaign saying she "believes that a red tape bonfire will encourage business investment and boost growth".
Last month. Brexit opportunities minister Jacob Rees-Mogg pledged to repeal EU-derived laws by June 2026. However, critics called the plan unrealistic, with government estimates suggesting there are 2,400 such pieces of legislation.
Ms Truss has specifically said she would scrap the EU's Solvency II regulation, which sets rules on how pension savings can be invested and is already subject to a government review.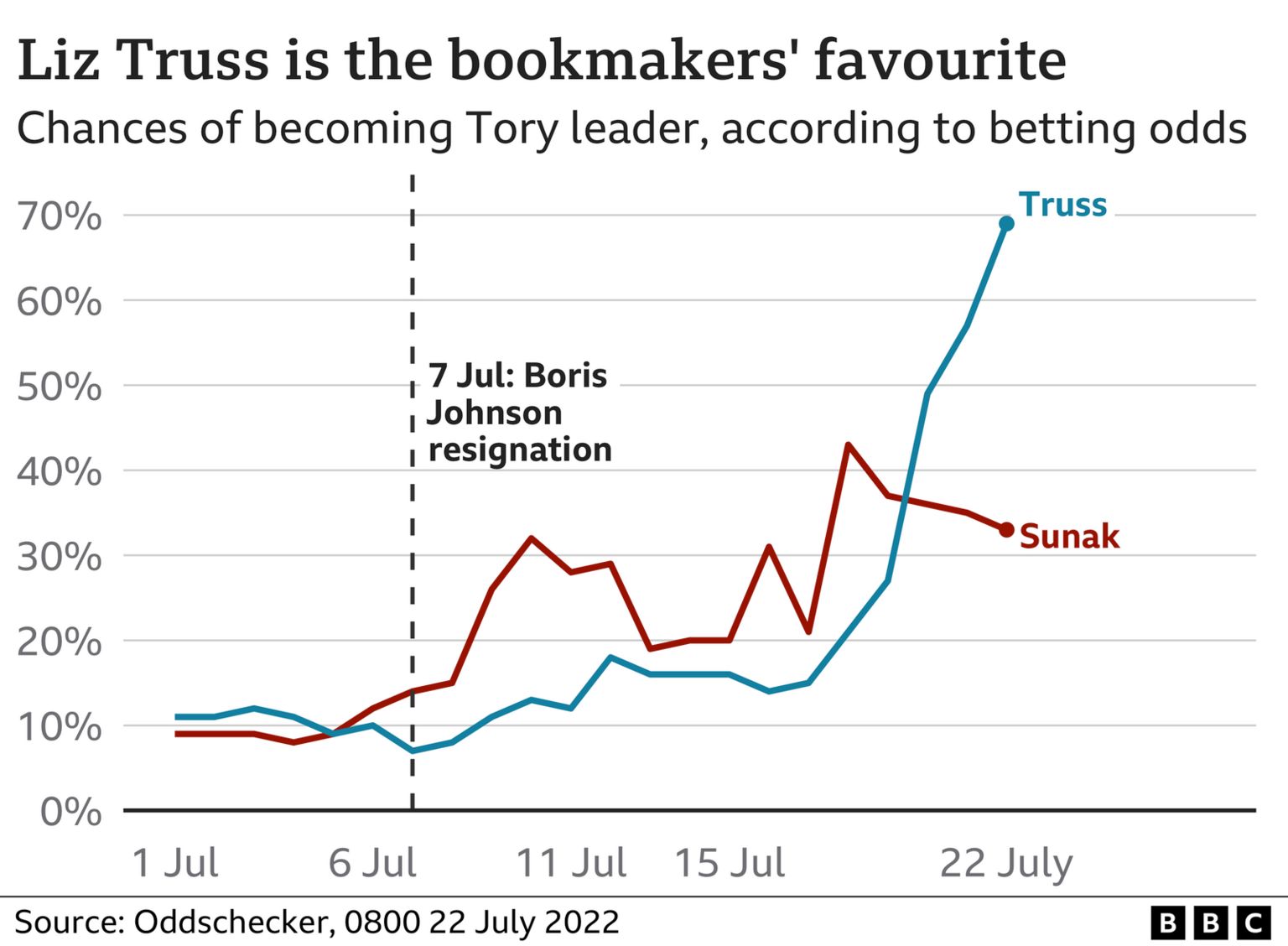 Mr Sunak, who quit as part of the cabinet mutiny against Boris Johnson, has clashed repeatedly with Ms Truss over economic policy during the campaign so far.
She is pledging around £30bn in immediate tax cuts, arguing they will boost growth, while Mr Sunak has said immediate cuts could fuel already-soaring inflation.
Mr Sunak topped the MPs' ballots to qualify for the final run-off with Ms Truss, but polls currently suggest the foreign secretary is the favoured candidate of party members, who decide the leader.
It is thought a significant chunk of the 160,000 or so Tory members will vote in the coming weeks, after ballot papers are sent out in early August.
Hustings will take place throughout July and August, and the two candidates will square off in a live BBC TV debate on Monday, followed by another hosted by The Sun and TalkTV on Tuesday.