Sebastian Kalinowski, 15, endured months of torture and abuse before his death in August 2021.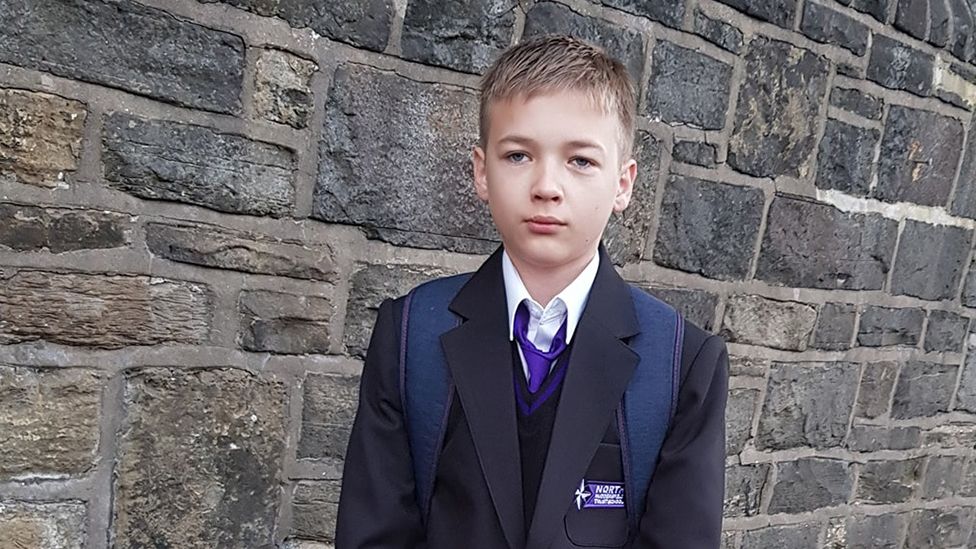 A mother and her partner have been found guilty of the murder of 15-year-old Sebastian Kalinowski.
Agnieszka Kalinowska, 36, and Andrzej Latoszewski, 38, tortured the schoolboy for months before he died in Huddersfield in August 2021.
Sebastian was beaten with a piece of wood, punched, kicked and whipped with an extension cable, jurors heard.
The couple were found guilty of murder after a six-week trial at Leeds Crown Court.
Sebastian arrived in the UK from Poland in October 2020 to live with his mother and her long-term partner, the court heard.
However, the arrangement turned sour, with one family friend telling jurors they believed the couple came to view him as a "hindrance".
Over the following months the teenager was repeatedly beaten by the pair and subjected to cruel and humiliating punishments if they thought he had misbehaved.
CCTV footage taken from a camera system installed by Latoszewski to spy on Sebastian captured the abuse.
In one clip 30-minute clip played to the jury he is seen hitting the boy more than 100 times, pausing at one stage to wipe the sweat from his face, while Kalinowska watched TV and ate toast.

Related Internet Links
The BBC is not responsible for the content of external sites.