Tata Group head says if a £1.5bn deal for reducing carbon emissions is not struck sites could close.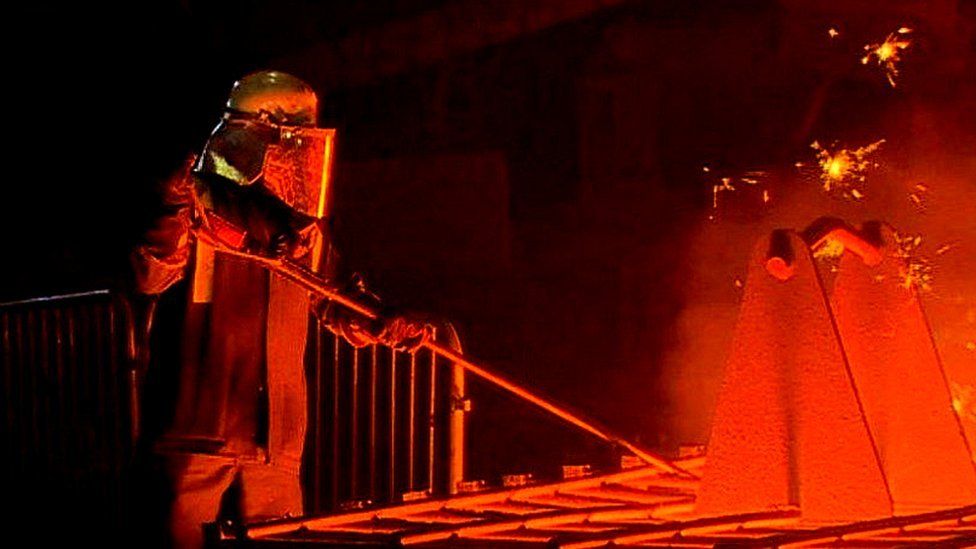 The owner of Port Talbot steelworks warned sites could be shut without subsidies for reducing carbon emissions, reports claim.
The UK's biggest steelworks, in Port Talbot, employs 4,000 people.
The UK government said steel "plays a critical role" in the UK economy and Tata was "a valued steel producer and significant employer".
Speaking to the FT, Tata Group chairman Natarajan Chandrasekaran said: "A transition to a greener steel plant is the intention that we have . . . But this is only possible with financial help from the government.
"We have been in discussions over the last two years and we should come to an agreement within 12 months. Without this, we will have to look at closures of sites."
The report says Tata wants to close two blast furnaces at Port Talbot and build two electric arc furnaces, that will be less carbon intensive.
However, the FT adds this process will cost about £3bn, with Tata seeking £1.5bn from the UK government.
Responding to the news, Aberavon MP Stephen Kinnock said the steelworks in Port Talbot made the "best steel money can buy".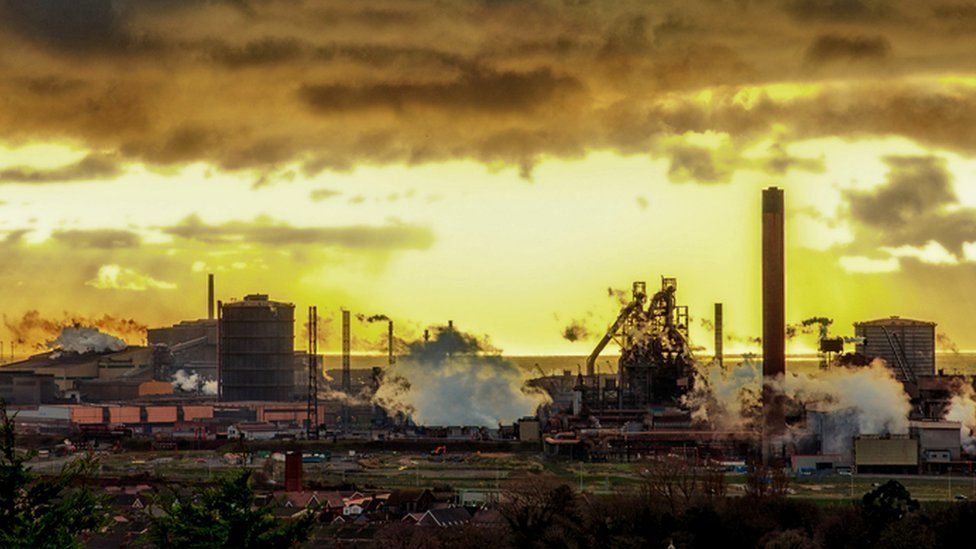 He added: "Yet again they're being let down by a zombie Conservative government which seem to think we should just stop making steel in Britain and start importing it all from China instead.
"There is not a single steel industry in the world that is able to decarbonise without substantial government support, so why on earth have Rishi Sunak, Liz Truss and the rest of the cabinet been dragging their feet on this for so long?".
In total, Tata employs 8,000 people across the UK, with half of these in Port Talbot, and thousands more indirectly through the supply chain.
Like all industrial groups that emit carbon dioxide, it has been asked to cut these, and executives have been in discussion with the UK government.
Charlotte Childs from the GMB union told the FT: "This is deeply worrying news.
"UK steel is a critical part of the nation's industrial infrastructure and central to our national security . . . It's essential the government act quickly and show they are serious about this vital industry."