Research by Radio 4's Money Box into 203 food banks found many are receiving fewer food donations.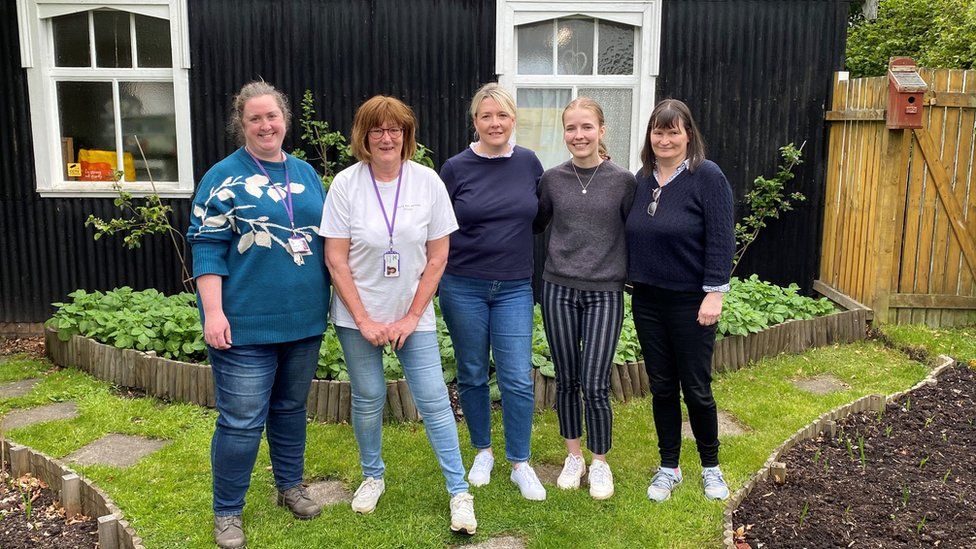 UK food banks have seen a rise in demand since the start of the year coupled with a drop in food donations, Radio 4's Money Box research suggests.
More than 100 organisations that run 203 food banks from the anti-poverty campaign group Independent Food Aid Network (IFAN) were contacted.
Almost all said more people were coming to them for help, while more than half reported fewer food donations.
Organisers said the trend was "unsustainable".
They also said they're supporting more clients for longer and helping more elderly people than ever before.
Annie McCormack, chair of the Broke Not Broken food bank in Kinross, said there was no such thing as a typical food bank user. "When you talk about poverty there's a Dickensian kind of picture that comes into your head and that's not the modern day poverty," she said.
"We live in a rural area – [poverty] is people who can't afford transport to go to look for different kinds of employment, or different kinds of education after school," she added.
"We see young mums, older people, people with disabilities, lots of people with mental health problems, a lot of which stem from being in poverty."
Like most of the food banks Money Box contacted, Annie's Broke Not Broken is facing a sharp increase in demand.
In May 2021 it handed out 80 food parcels. In May 2022 it handed out 183.
Annie also said the period of time that they're helping clients for has lengthened.
"Back in the day, pre-Covid times, generally it would be people who were needing an emergency parcel for something that had gone wrong and an unexpected expense, maybe a relationship breakdown, or losing their job.
"They would need help for a short amount of time to get back on their feet," she said. "Now it's a completely different story.
"We're seeing people being referred for months upon months upon months at a time. Repeat referrals coming back, because their financial situations aren't getting better… no matter if they're in work, they just don't have enough income to afford food and gas and electric and rent. Everything's increasing except their income."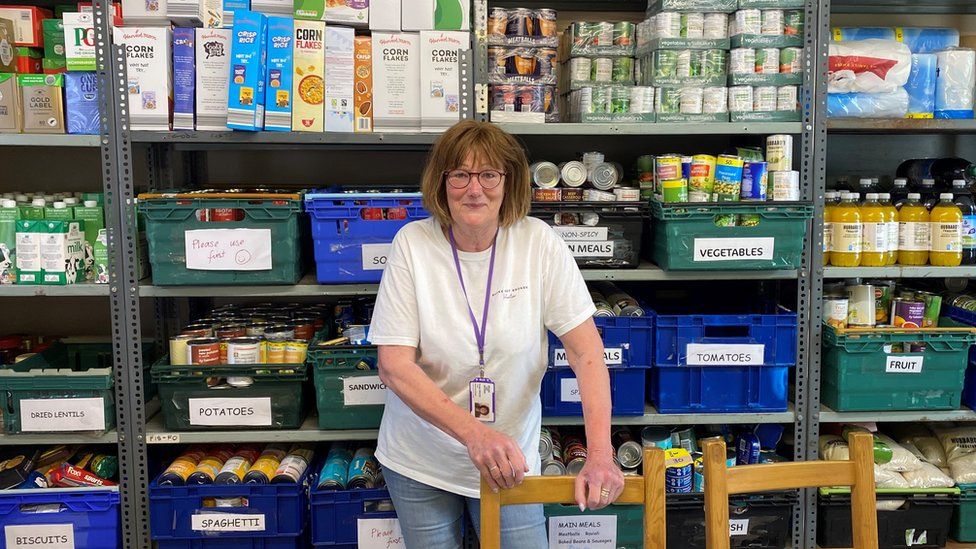 IFAN, a registered charity and anti-poverty campaign group, helps operate food banks, which tend to be run by volunteers across local communities.
Research by Money Box, which took place in June, heard from 116 out of 505 IFAN food bank organisations, from all parts of the UK.
Of these, 111 said they had seen an increase in users since the start of this year.
The figures also showed 69 organisations – just under two-thirds – saw a fall in food donations, and for some this came alongside a decrease in funding.
One of the people Broke Not Broken helps, who we're going to call Amy, described the service it provides as a "life-saver".
"It's unbelievable [the help I get]," said Amy. "That small parcel can help feed me for two weeks."
"If Broke Not Broken had not been on the doorstep I don't know what I would've done. They've been a life-saver for a lot of people in Milnathort and Kinross."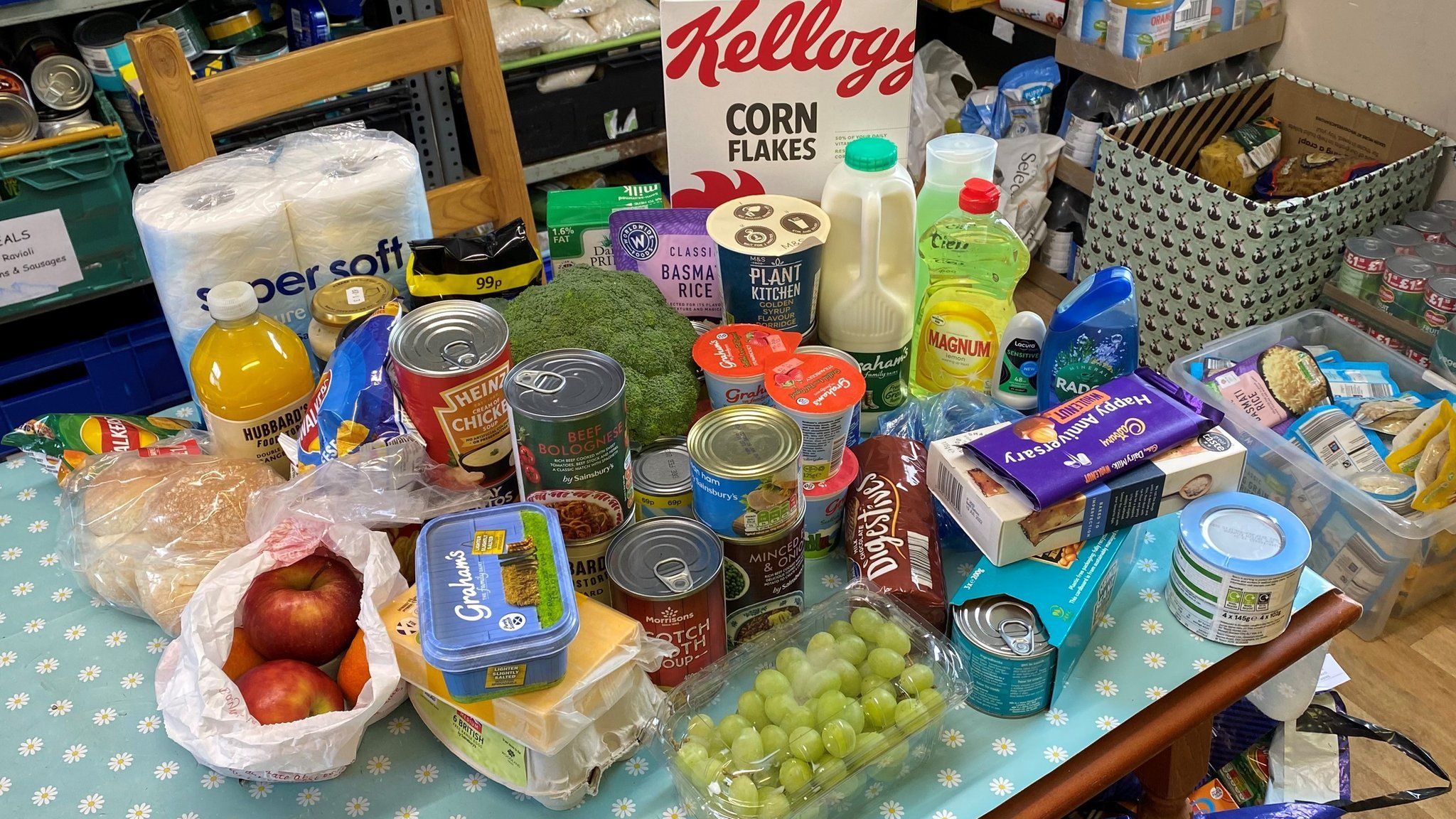 Volunteers at Broke Not Broken also said they're helping support a growing number of people who are in work.
One delivery Money Box joined was to a family where both parents were in work but could not afford to put enough food on the table for themselves and their children, along with covering other bills such as housing costs and energy.
This was a fall on the number of parcels it gave out in the previous year during the coronavirus pandemic, at 2.5 million, but was about 250,000 more than the year to March 2020.
A smaller number of IFAN organisations, 73, reported an estimated 50,000 people used its 136 food banks in May 2022, more than double the number seen in May 2019.
IFAN attributes the surge in parcels handed out in May 2020 to more people needing help during the first coronavirus lockdown.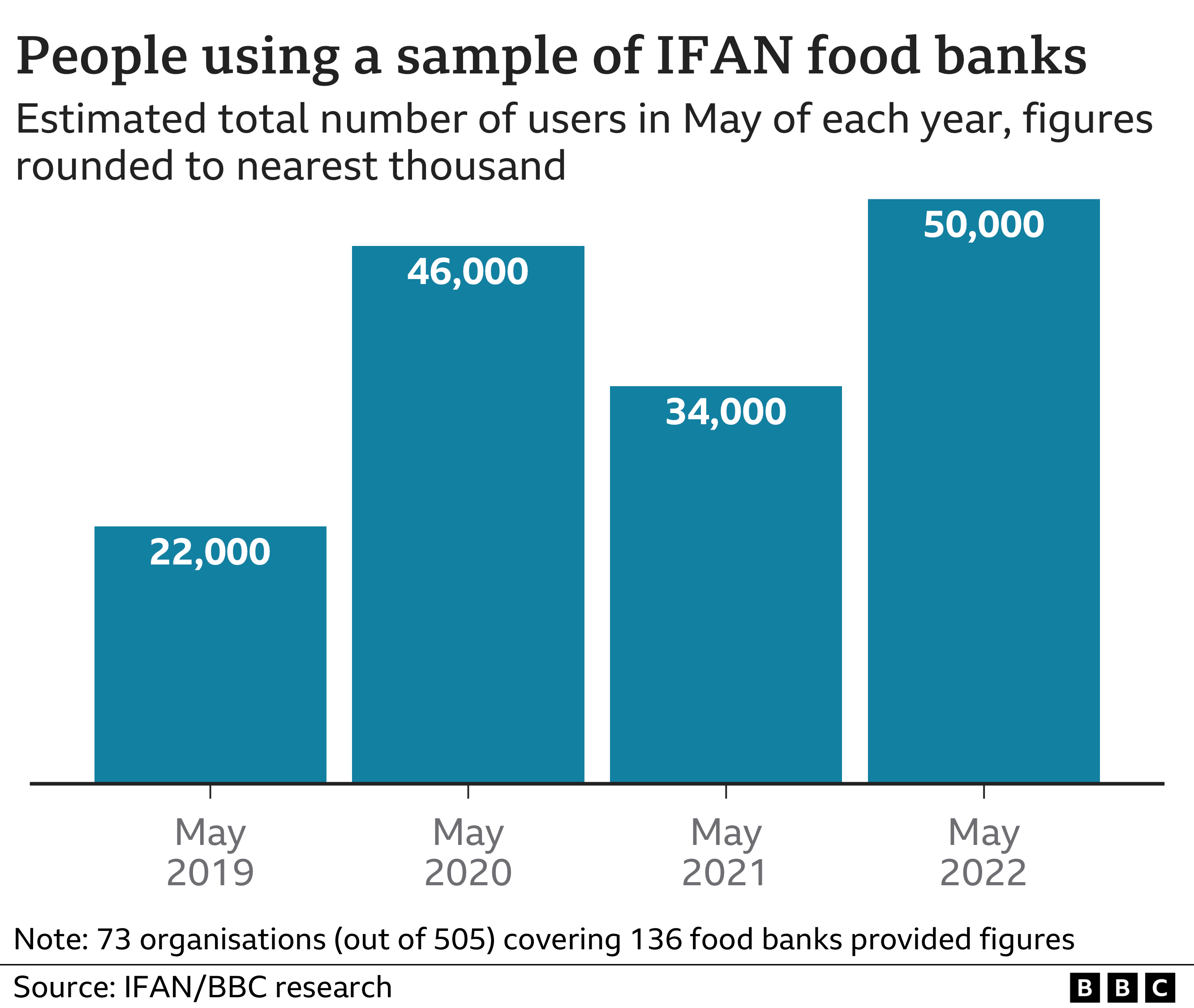 The UK government has announced a £15bn support package to help people afford rising energy bills – a key driver of the cost of living crisis. Much of the funding will be targeted at eight million of the lowest income households.
The Scottish government told Money Box it shares the same vision as food bank operators – that they are not a long term solution to poverty. A spokesperson said it takes a "human rights approach on the issue of food insecurity" and it will publish a plan in the autumn aimed at ending the need for food banks.
The Welsh government said it recognises the valuable contribution that food banks make in supporting vulnerable families and has allocated £14.8m since 2019 to support an increasing number of families facing food poverty.
The Northern Ireland executive meanwhile, said in a statement to Money Box it's piloting a social supermarket scheme which offers access to food alongside wraparound support including help dealing with debt and benefits advice as an alternative to food banks.
You can hear more on this story on BBC Radio 4's Money Box at 12pm on Saturday or by clicking here shortly after broadcast.
Related Internet Links
The BBC is not responsible for the content of external sites.