The investigation into whether he broke Covid rules was a daily burden, the Labour leader says.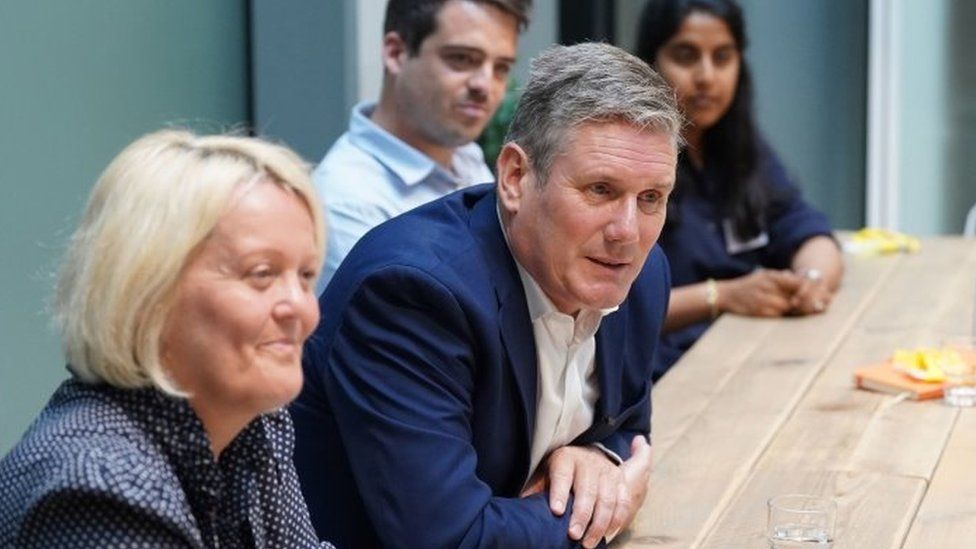 Sir Keir Starmer has said he "really hated" being subject to a criminal investigation into whether he broke coronavirus rules.
An inquiry was launched after the Labour leader was filmed drinking beer in a colleague's office in April 2021 when Covid restrictions were in place.
But, earlier this month Durham Police cleared him of breaching the rules.
Sir Keir said the probe had been like a "burden" and he was "massively pleased" by the police decision.
When the investigation was launched, the Labour leader promised to step down if he was fined by the police.
The police inquiry came after months during which Sir Keir had attacked Prime Minister Boris Johnson for breaking coronavirus rules.
Speaking to Sky News' Beth Rigby, Sir Keir said he knew "in his gut" that he would have to resign if found guilty but wanted to talk it through with his wife before making the announcement.
"Everything I've ever done, been a lawyer, I've worked in Northern Ireland, I've been director of public prosecutions, been an MP, leader of the Labour Party, I put all of that on the line.
"And I wasn't going to do that until I sat down as I did on that Sunday, and talked it through with Vic."
He said being investigated by the police might not have mattered to some people but that "it really meant a lot to me".
"It was a burden I was carrying – I tried not to show it of course, but it was there every day."
Sir Keir also responded to criticism that he is boring and not doing enough to engage with voters.
"I don't think I am boring," he said, but added: "I'm not going to pretend that I think that politics is a branch of the entertainment business, it's not."
"Running the country is a very serious issue and you need serious politicians to do it."
He added that voters were not saying: "We need a few more one-liners."
Sir Keir has also been attacked for failing to support the recent train strikes, with some of his frontbench defying his orders not to join picket lines.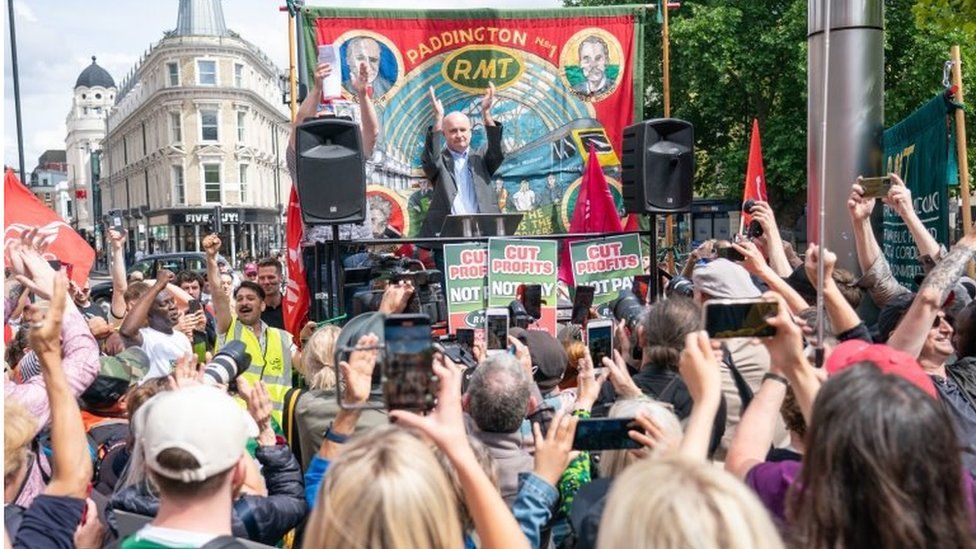 The Labour leader said: "One of the problems we've had in the party for a long time now is that we envisage ourselves as in opposition the whole time, we have to get in the mindset of being in government.
"If you're in government… then you have to resolve these issues, you have to make sure that the negotiations complete successfully.
"You can't have a cabinet meeting and then go out onto the picket line.
"That's not to say you don't support what's going on, you don't understand why people are taking industrial action… but my job is to make sure we have a Labour government, and to make sure that all of us face the public and all of us understand what leadership means, and leadership means that you are running the country."