London Fire Brigade Commissioner Andrew Roe says "we threw everything" at Tuesday's major incident.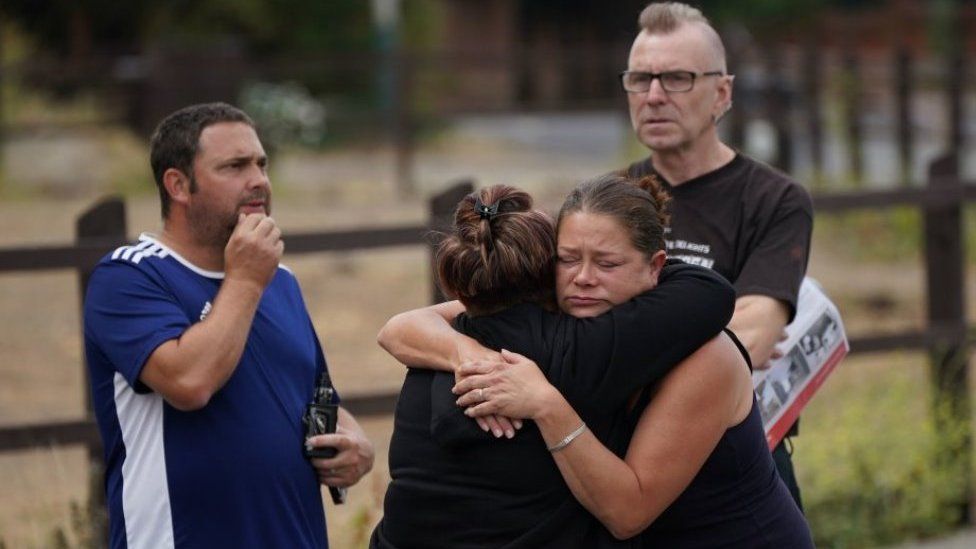 London was left with only three fire engines on the hottest-ever day this week, the capital's fire chief has said.
With 1,146 incidents on Tuesday, London Fire Brigade (LFB) commissioner Andrew Roe, said crews were stretched to the greatest extent since the Blitz.
Mr Roe praised the "extraordinary courage" of his firefighters.
He visited Wennington in east London on Thursday morning, as residents returned to their damaged and destroyed homes.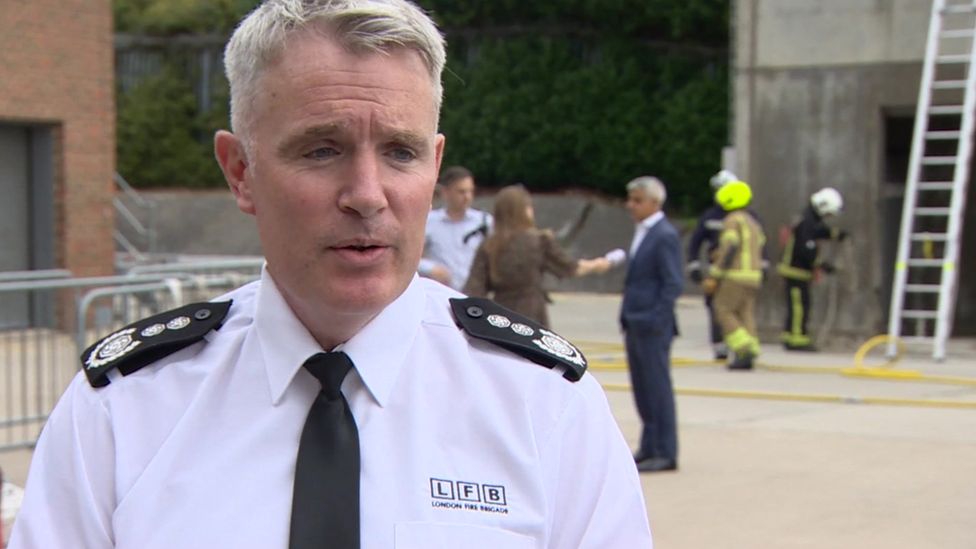 "We were left with three fire engines at one point," Mr Roe said.
"But to be frank we were moving vehicles all the time.
"It was the most dramatic situation I've ever faced as a firefighter.
"We were stretched but this was an absolutely exceptional set of circumstances and we threw everything at it."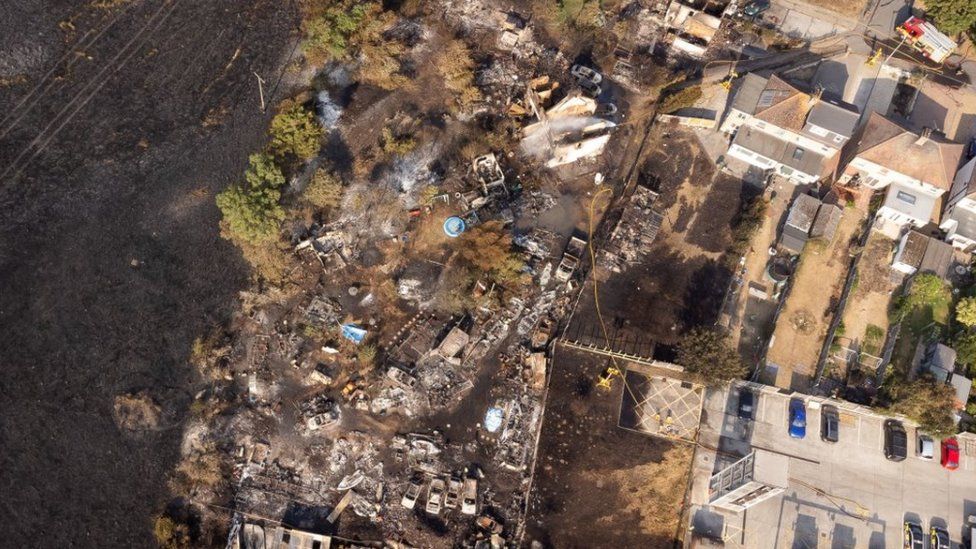 The fire chief met Home Secretary Priti Patel in the worst-hit village, where 18 homes were wrecked by fire, to discuss how they could improve LFB's response.
Mr Roe suggested London could follow the lead of other countries using helicopters and planes to douse flames from above.
The priority, though, has been getting the brigade back up to full staffing by December this year, following "skills gaps" caused by the pandemic, he said.
"We're hammering it," he said.
"It's why we've brought in 150 transfers to fill the skills gaps that built up during Covid and actually I have taken the decision last week to run another transferee round so we're bringing in another 100 to close that gap.
"Obviously that gives us the resource going forward knowing that we may well face other days like this again."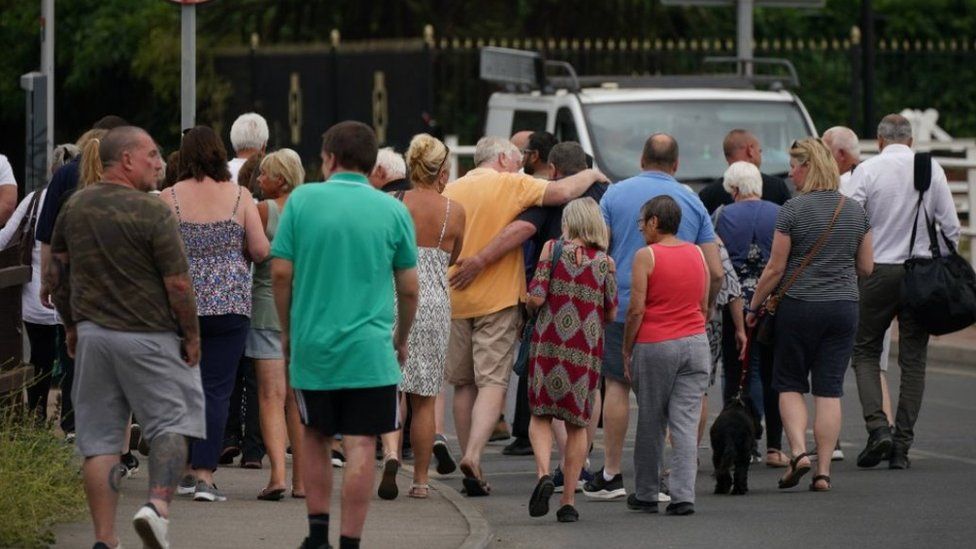 Meanwhile, Wennington residents headed back for the first time to see their gutted homes and search for pets, after 100 firefighters battled for hours to extinguish a giant fire.
One man looked delighted as he emerged from the police cordon on Thursday afternoon with his ginger cat.
A group of about 15 people were the first to cross the cordon and were followed by smaller groups throughout the day.
Several carried boxes and cages, some of which were stuffed with blankets, in the hope of finding pets left behind in the evacuation.
A number of cats and kittens, along with a white Staffordshire bull terrier, were said to have gone missing during the blaze.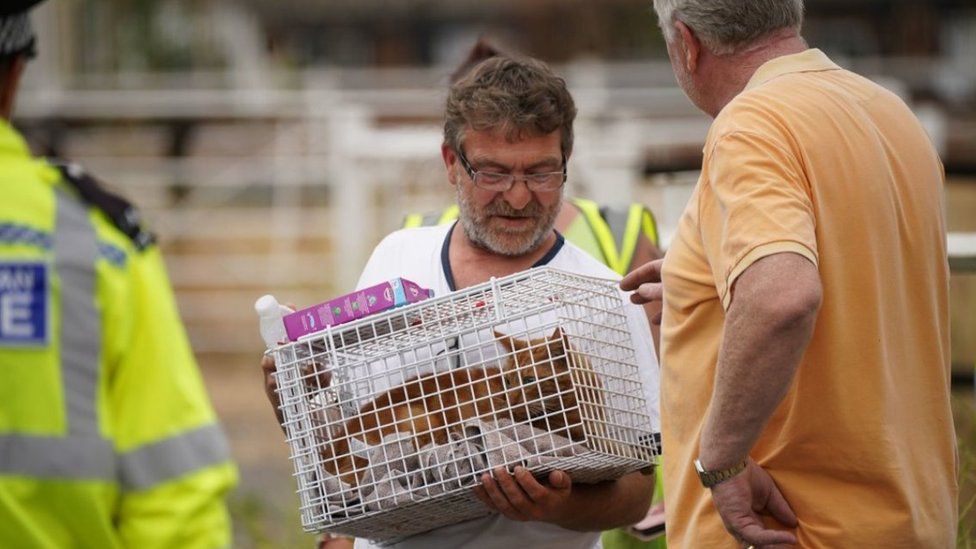 Nicola Jenkinson, who runs the local pub, said she had rushed back to Wennington on a couple of hours' sleep from a family holiday when she saw the news.
"It's just very sad," she said.
"We've come back to see if there's anything we can do to help residents, even if it's just bottles of water, cups of tea and a shoulder to cry on.
"Over the years we've done weddings and christenings and funerals, and of course we know everybody."
Home Secretary Ms Patel paid tribute to LFB on her visit to the area.
She tweeted: "It was a privilege to visit Wennington Fire Station this morning, where I met our brave firefighters who have worked relentlessly this week combating the devastating fires in London."