The Games' federation says human rights and inclusiveness are ingrained in its constitution.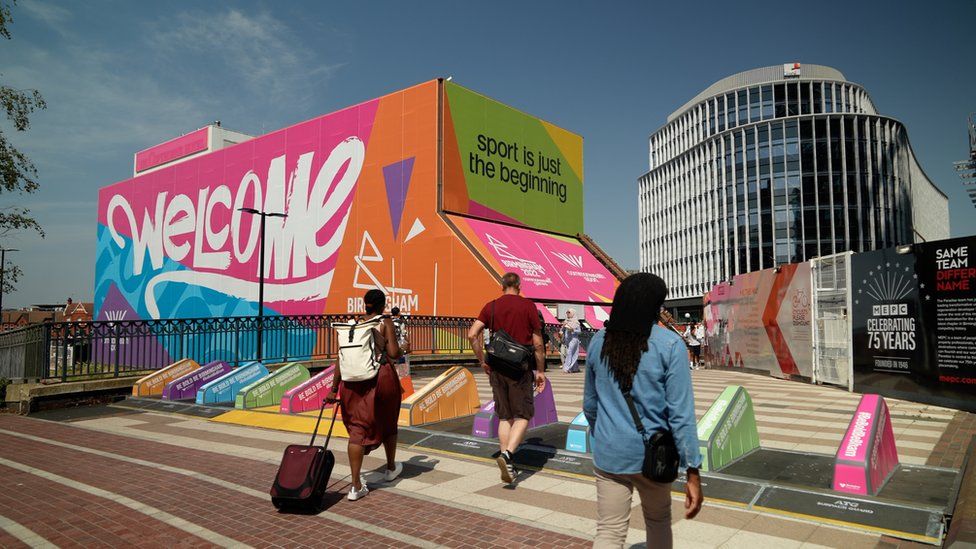 Countries where is it illegal to be gay are less likely to host the Commonwealth Games in the future, the head of its federation has said.
More than half of the 54 countries competing in Birmingham 2022 have laws against same sex relationships.
LGBT athletes will be able to wave the rainbow flag on the podium for the first time at the Games.
Katie Sadlier, of the Commonwealth Games Federation, said it "embraces inclusiveness in everything we do".
The opening ceremony of Birmingham 2022 will take place at the Alexander Stadium in the city on Thursday.
Speaking ahead of the event, the chief executive of the federation said it had a lot of "exceptional" athletes from the LGBT community and it worked closely with them to raise their visibility.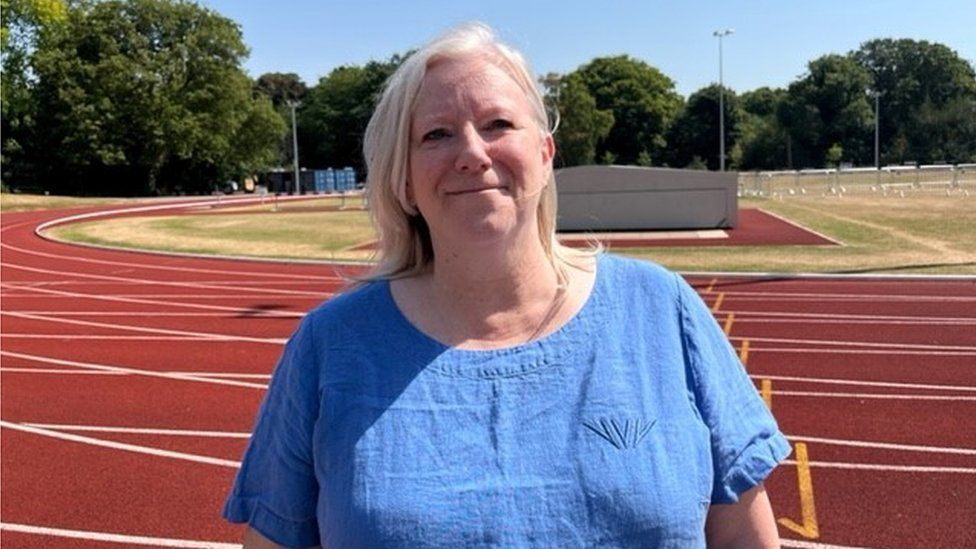 "I think one of the things that is really important about the Commonwealth Games is its values – humanity, destiny and equity are embedded in most of the things that we do," Ms Sadlier said.
"Having a really strong Commonwealth Pride network is really important for us."
Despite wanting to take the event to Africa or the Caribbean in the future, countries with laws that didn't match its values would be less likely to be successful with a bid.
She added: "Human rights and inclusiveness is ingrained in our constitution. Our membership absolutely values the values that we have and they were central to our bidding process, so that would definitely be taken into consideration."
Former Great Britain and Jamaican 200m swimmer Michael Gunning told the BBC he felt lonely, isolated and ashamed for a long time in his career.
'I was ashamed'
Jamaica is one of the countries where there are still prohibitive laws.
"It's a human right, being gay. You shouldn't be segregated. We shouldn't feel so isolated," he said.
"I was ashamed of my sexuality.
"The representation of our LGBTIQ+ athletes at Birmingham 2022 will be at least three times greater than at the previous Commonwealth Games, but progress is far from universal for our community in sport."
When the competition was last held in 2018 on the Gold Coast in Australia there were 13 openly gay athletes – this time there are 43.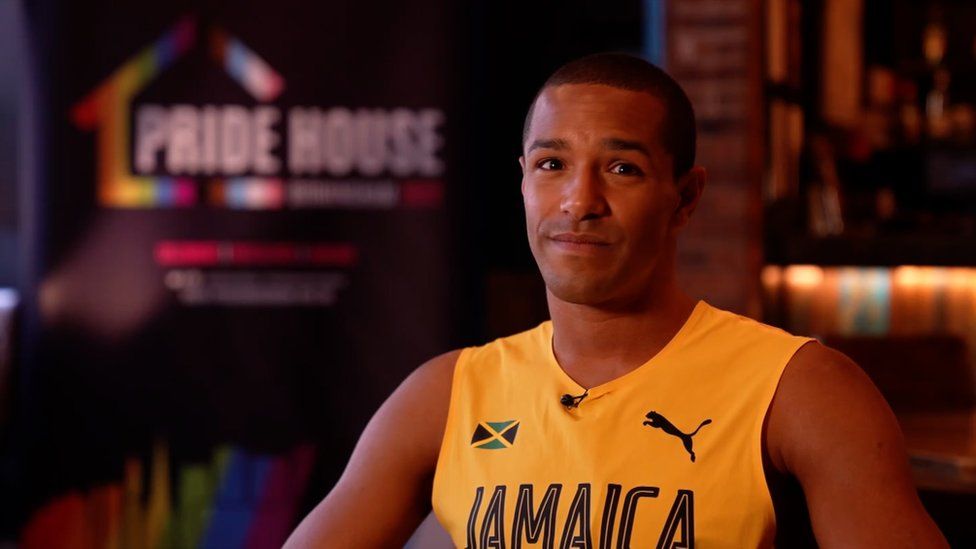 Gunning said that for a lot of athletes in the community, colonial-era laws are still in place in their countries, so they cannot compete as their authentic selves.
He said it was "really scary" for those athletes and being outed was a massive fear.
"There are still so many countries [where people] can't be open, can't express themselves, they cannot speak openly at home.
"I'm being visible. I'm being that beacon of hope for Jamaicans," he added.
"I really hope that more athletes will feel comfortable, especially at this Games and moving forward to be themselves and show their identity in the sporting arenas."
Gunning, who has retired from the sport, is a Pride House ambassador. The venues are dedicated to LGBT inclusion, diversity and culture and are established at major sporting events.
Located in the city's gay village, Pride House Birmingham, which launched on Friday, is led by 50 volunteers who will welcome people – athletes, spectators and allies – to Birmingham and celebrate the diversity of the city and be a safe and inclusive space during the games. There will also be pop-ups in the athletes' villages.
Volunteer Piero Zizzi said: "Whether they're coming to socialise, to network to meet new people, it's really important to have this space… just something for everyone to come and feel part of the Games and have that kind of unity and that integration so that everyone feels welcome.
"When people are here they can be themselves. They can be surrounded by like minded people. It's a privilege for us, the fact that we can put on a Pride House. We've had sports events in certain counties in the past where Pride Houses haven't been possible.
"They can just come and bring their true, authentic selves and they can celebrate who they are, be proud of who they are."