Tobias Ellwood says he is sorry to lose the party whip, but argues he was away on a foreign trip.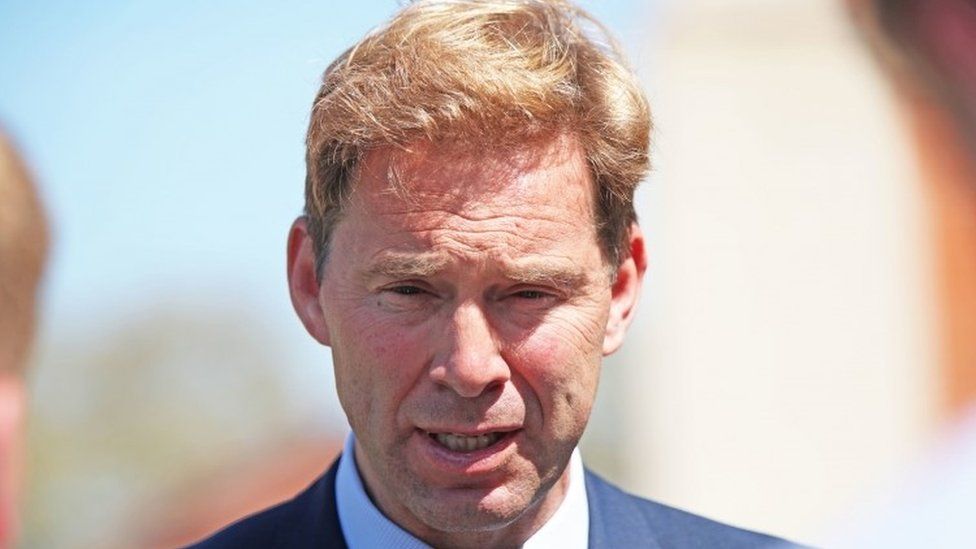 A senior Tory MP has been suspended from the parliamentary party after he missed a vote of confidence in Boris Johnson's government.
Tobias Ellwood has had the whip removed and will not be able to vote in the Conservative leadership election.
Mr Ellwood said he was "sorry" to lose the whip but argued he was unable to return from a meeting in Moldova.
The government won the vote and the prime minister is due to continue in his role until a successor is elected.
In a statement, Mr Ellwood said: "Following my meeting yesterday with the president of Moldova I was unable to secure return travel due to unprecedented disruption both here and in the UK.
"I am very sorry to lose the whip but will now continue my meetings in Ukraine promoting the prime minister's efforts here and specifically seeking to secure the reopening of Odesa port – so vital grain exports can recommence."
The government won Monday's vote of confidence in itself in the House of Commons by 349 votes to 238, a majority of 111.
The vote could have triggered a general election had the government lost, although that would have required dozens of Conservative MPs to side with Labour and other opposition parties.