The streaming giant saw subscribers fall by almost 1 million – not as much as feared.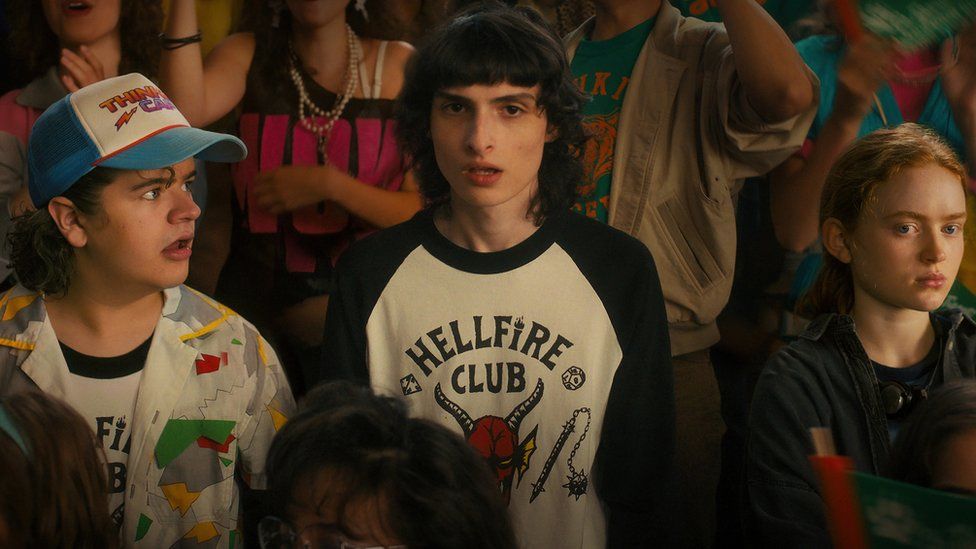 After enjoying a long reign as king of streaming, Netflix isn't ready to give up its crown.
The streaming giant lost nearly 1 million subscribers between April and July, but that was less than feared, and the firm said sign-up growth could restart later this year.
The firm reported its first subscriber fall in 11 years in April, news that was followed by hundreds of job cuts.
Rivals are challenging its dominance, while price hikes have taken a toll.
The launch of a new season of hit science fiction drama Stranger Things in May helped the firm staunch the exodus – which it had forecast at roughly 2 million.
But Guy Bisson, executive director at Ampere Analysis, said it was "inevitable" that Netflix would start to see its grip on the market loosen.
"When you're the leader, there's only one direction to go, especially when a large amount of competition launches, which is what Netflix has seen in the last couple of years," he said.