MPs ask the government to appoint a touring Tsar to remove the "mountain of red tape" facing bands.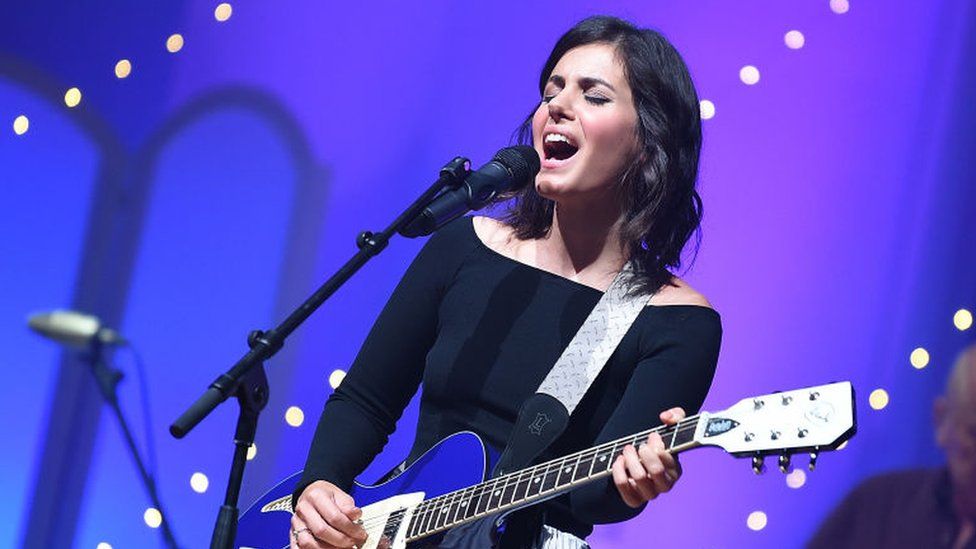 The government should appoint a touring "tsar" to unravel the red tape facing British musicians in Europe, a cross-party group of MPs and peers has said.
They would need to tackle the soaring costs of obtaining visas and transporting instruments that bands have encountered since Brexit.
Some orchestras face bills of £5,000 every time they play abroad, said the All-Party Parliamentary Group on Music.
It added the industry faced a "crisis" that required "urgent" action.
The call came in a major report into the state of touring post-Brexit, that warned musicians and their crew were "facing more costs, more complications and getting fewer opportunities" since the UK left the EU at the end of January 2020.
"It's over two years since Brexit, yet there is still a mountain of red tape," said Labour MP Kevin Brennan, who chairs the all-party group.
"Ultimately, it's a self-inflicted wound that doesn't have to be there."
In response, a spokesperson said the government was "supporting the UK's brilliant musicians to adapt to the new arrangements and make touring easier".
Equipment stranded
Rock band White Lies became painfully aware of the situation in April.
The group, who have a huge live following in Europe, had to cancel the first date of their 2022 tour, after their equipment was caught up in border checks at Dover.
"It was a real disaster," drummer Jack Lawrence-Brown recalled.
"Our truck containing all of our equipment and all of the lights and the stage for the show got stuck in an enormous two or three-day-long queue – and there was no chance of the driver getting onto a boat in time to make the show happen, which was pretty devastating."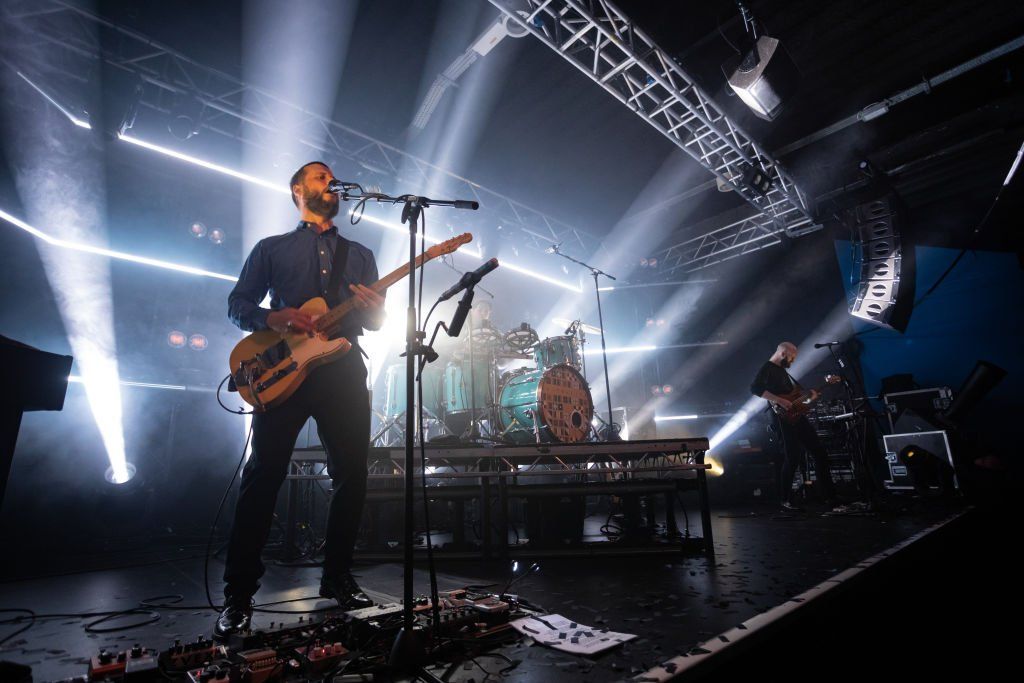 Lawrence-Brown said the band built extra time into their schedule to account for any post-Brexit delays, but it still wasn't enough.
"I just don't know how a newer with less resources than us would ever cope with that kind of situation," he added.
"We can just about shrug it off financially, but on a European tour we need every show to happen really for it to be a success. And as soon as you pull a show, it loses us money, so it was a big dampener to start a seven week tour without the first show."
The impact on new bands was also raised by Sir Elton John, who told the All-Party Parliamentary Group that the government had squandered a "golden opportunity" to fix the issues around touring during the Covid lockdown.
"While some progress has been made that opportunity has been allowed to slip," he said in a written statement. "The heartbeat and future of our vibrant industry face finding themselves stranded in Dover through no fault of their own."
Last year, more than 200 artists including Radiohead, Rick Astley and Little Mix launched a campaign called #LetTheMusicMove, which argued that restrictions on touring Europe "threaten the future success of British music" and could result in the "collapse of the industry".
Singer Katie Melua told the campaign she had turned down several European TV appearances due to uncertainty over travel restrictions. "Naturally, this has an impact on streaming numbers and physical record sale figures," she added.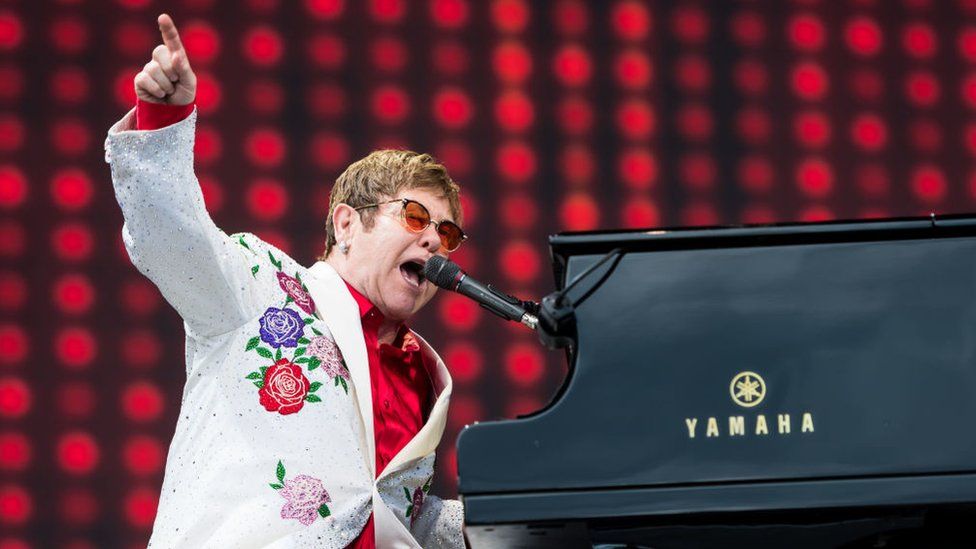 The live music business is estimated to employ 30,000 people in the UK.
British artists play four times as many gigs in the EU as the US; and it is estimated that 80% of the touring buses that operate across the UK and Europe are based on British shores.
The new report, also called Let The Music Move, said the bureaucracy that has sprung up since Brexit was "clogging the arteries of the sector" and was "hampering the competitiveness" of British bands.
It was authored by a cross-party group of more than 100 MPs and members of the House of Lords, whose recommendations included:
The appointment of a "Touring Tsar" to steer the Government's response to the crisis.
Working with the EU to create a Cultural Touring Agreement that would exempt musicians and their crew from red tape.
The creation of a temporary support fund to help the industry deal with increased costs.
An expansion of the number of border points where goods passports and music instrument certificates can be checked.
Mr Brennan said that musicians hadn't been a "big enough priority" for the government.
"Although it's true that it [touring] has become a little bit easier in some countries than it was immediately after Brexit, it's still an extremely complicated and patchy picture," he told BBC News.
"Musicians have faced this cacophony of bureaucracy, of different bits of government, trying to sort out different problems that have arisen from us leaving the European Union without a comprehensive settlement for touring musicians and other artists.
"So our report says there needs to be someone at the heart of government, who's in charge of sorting all these things out."
In a statement to the BBC, a government spokesperson said: "Following our engagement, 24 EU member states including the biggest touring markets such as Spain, France, Germany and the Netherlands have confirmed they offer visa and work permit-free routes for UK performers and other creative professionals.
"We continue to engage with the few remaining countries which do not offer visa or work permit-free routes."