It was taken last month by photographer Chris Jackson at Raymill, the duchess's home in Wiltshire.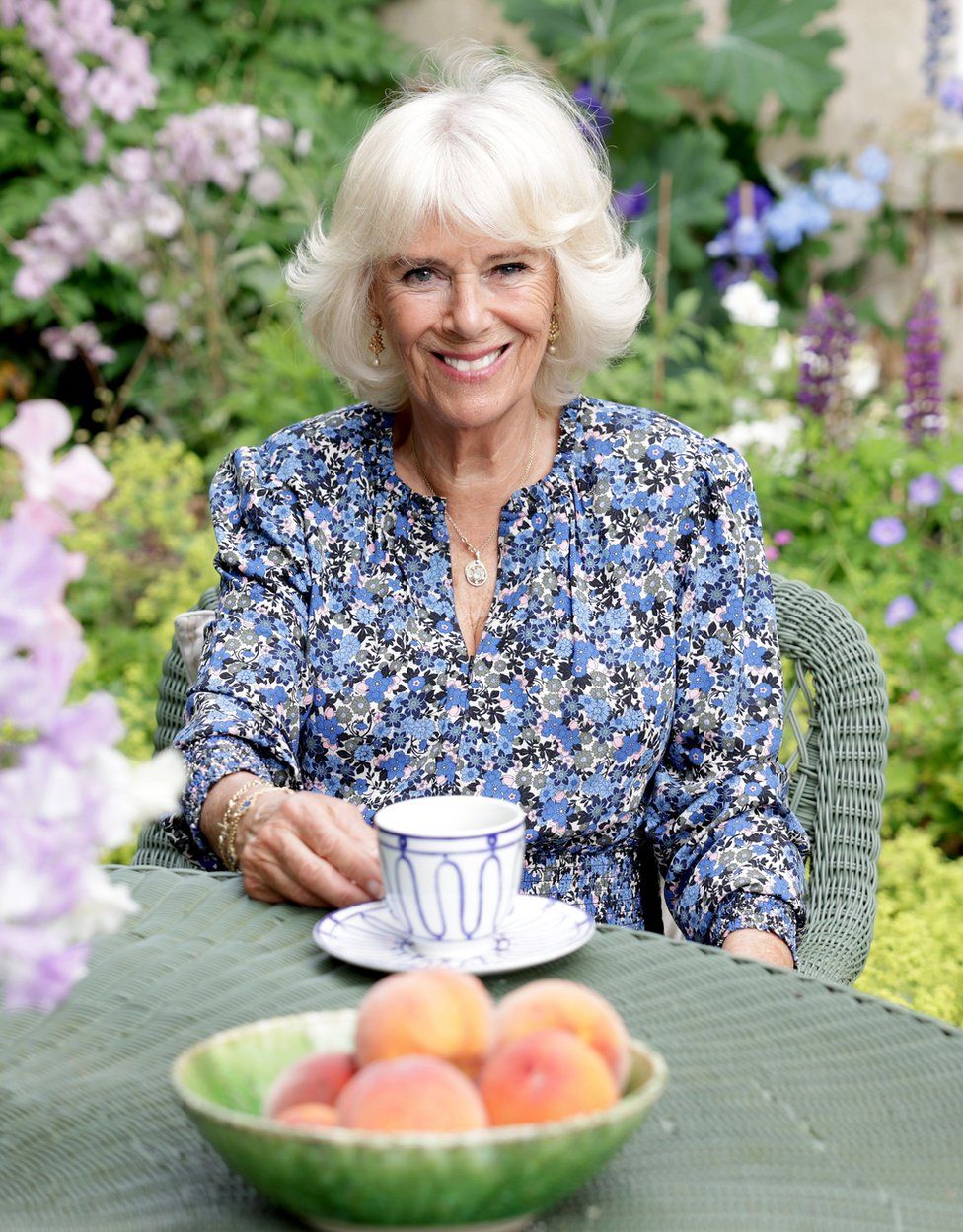 A new picture of the Duchess of Cornwall has been released to celebrate her 75th birthday.
It was taken by photographer Chris Jackson last month at Raymill, the duchess's home in Lacock, Wiltshire.
Clarence House said Camilla would celebrate her birthday "privately with a small family dinner".
In the photo, the duchess is wearing a dress from Sophie Dundas and is seen with a bowl of peaches grown in her own garden.
Camilla bought Raymill, a six-bedroom house, after her divorce from Andrew Parker Bowles in the mid-1990s.
Earlier this month, she marked her birthday by guest editing Country Life magazine – an edition that featured pictures of herself taken by the Duchess of Cambridge.
Camilla also appeared in a one-hour ITV documentary, Camilla's Country Life.
The newly-released pictures were taken by Chris Jackson, a royal photographer for Getty Images, who has taken pictures of the Royal Family around the world.
Camilla has been married to Prince Charles, the heir to the throne, since 2005.