The former Olympic champion told a BBC documentary he was forced into domestic servitude as a child.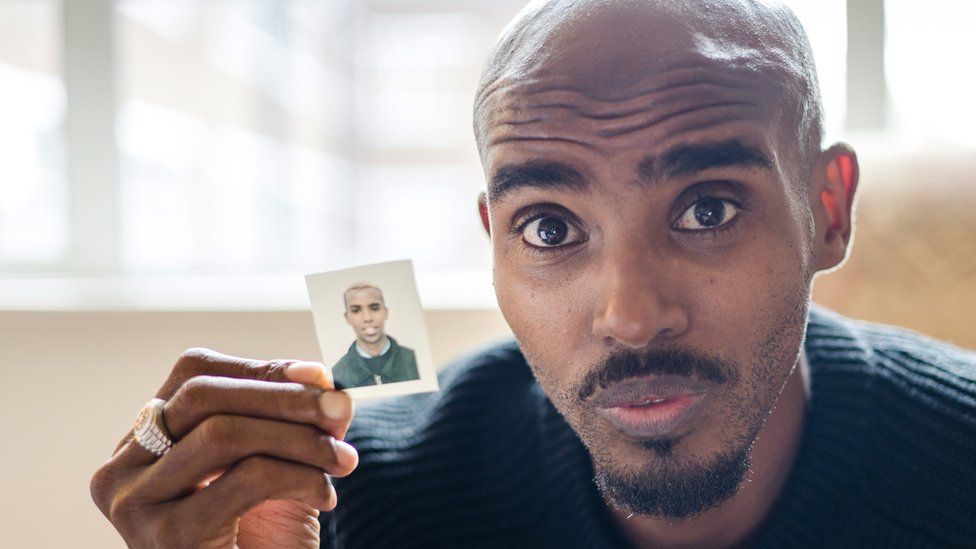 The Metropolitan Police say they have opened an investigation into Sir Mo Farah's revelation that he was trafficked to the UK as a child.
The force says specialist officers will assess information the former Olympic athlete gave in a BBC documentary.
Sir Mo said he arrived under a false name after escaping war in Somalia.
The runner, 39, said he was taken by a woman he did not know and forced into domestic servitude. He previously said he was a refugee with his parents.
In a statement, the Metropolitan Police said: "We are aware of reports in the media concerning Sir Mo Farah. No reports have been made to the MPS [Metropolitan Police Service] at this time.
"Specialist officers have opened an investigation and are currently assessing the available information."
In the documentary, The Real Mo Farah, which aired on Wednesday, the athlete expressed concern that speaking out could cause him to lose the British citizenship he was granted in 2000. But the Home Office has told BBC News that no action will be taken as it is assumed children are not complicit when their citizenship is gained by deception.
Speaking in the film, Sir Mo said his real name is Hussein Abdi Kahin and that he was born in Somaliland, a breakaway state in Somalia.
His father, Abdi, was killed by stray gunfire during civil violence when Sir Mo was four years old.
Sir Mo said that, when he was eight or nine, he was taken to stay with family in Djibouti. He was then flown to the UK by a woman he had never met and was not related to, but who told him he was going to live with relatives in Europe.
When they arrived in the UK, the woman took Sir Mo to her flat in Hounslow, west London, and took from him a piece of paper with his relatives' contact details on it.
Mohamed Farah was the name given to him by the people who brought him into the UK.
Sir Mo said he had to do housework and childcare "if I wanted food in my mouth".
He said the woman told him: "If you ever want to see your family again, don't say anything."
"Often I would just lock myself in the bathroom and cry," he said.
After taking up athletics, Sir Mo confided what had happened to him to a PE teacher at his school, who then contacted social services and helped arrange for him to be fostered by another Somali family.

Mo Farah reveals the truth about his childhood, the journey he made to the UK as a young boy, and the subsequent years that led to him winning two gold medals at the 2012 Olympics.