Prosecutors said Joshua Schulte leaked advanced hacking tools to WikiLeaks in a "devastating" move.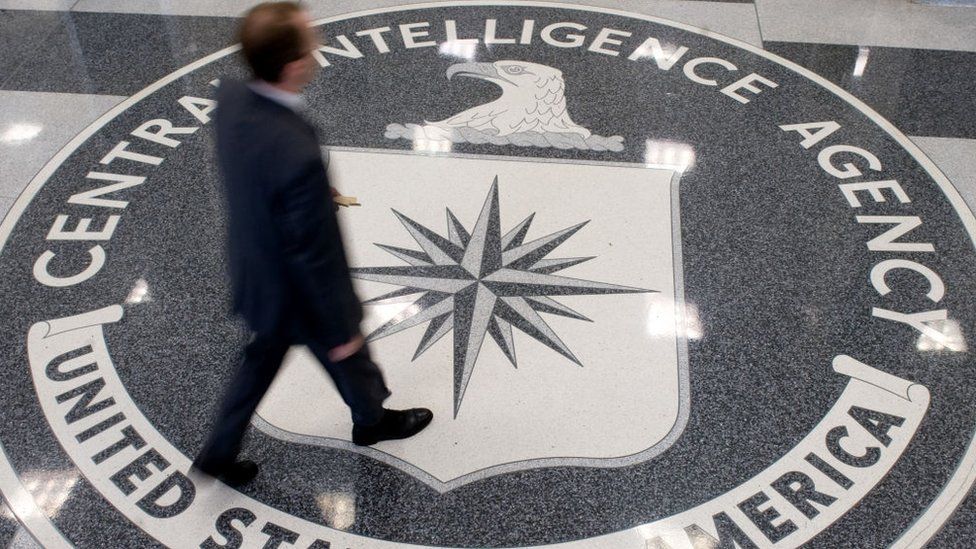 A former CIA hacker has been found guilty of leaking a trove of classified hacking tools to Wikileaks.
Joshua Schulte was convicted of sending the CIA's "Vault 7" cyber-warfare tools to the whistle-blowing platform. He had denied the allegations.
The 2017 leak of some 8,761 documents revealed how intelligence officers hacked smartphones overseas and turned them into listening devices.
Prosecutors said the leak was one of the most "brazen" in US history.
Damian Williams, the US attorney for the Southern District of New York, said Mr Schulte's actions had "a devastating effect on our intelligence community by providing critical intelligence to those who wish to do us harm".
Mr Schulte, who represented himself at the trial in Manhattan federal court, now faces decades in prison. He also faces a separate trial on charges of possessing images and videos of child abuse, to which he has pleaded not guilty.
After joining the CIA in 2010, Mr Schulte soon achieved the organisation's highest security clearance. He went on to work at the agency's headquarters in Langley, Virginia, designing a suite of programmes used to hack computers, iPhones and Android phones and even smart TVs.
Prosecutors alleged in 2016 that he transmitted the stolen information to Wikileaks and then lied to FBI agents about his role in the leak.
They added that he was seemingly motivated by anger over a workplace dispute in which his employer ignored his complaints. The software engineer had been struggling to meet deadlines and Assistant US Attorney Michael Lockard said one of his projects was so far behind schedule that he had earned the nickname "Drifting Deadline".
The prosecutors said he wanted to punish those he perceived to have wronged him and said in "carrying out that revenge, he caused enormous damage to this country's national security".
But Mr Schulte said the government had no evidence that he was motivated by revenge and called the argument "pure fantasy". In his closing argument, he claimed that "hundreds of people had access" to the leaked files and that "hundreds of people could have stolen it".
"The government's case is riddled with reasonable doubt," he added.
Prosecutors had urged jurors to consider evidence of an attempted cover-up, including a list of chores Mr Schulte made that contained an entry reading: "Delete suspicious emails."
They added that after his arrest, Mr Schulte attempted to transmit more information. He smuggled a phone into jail where he attempted to send a reporter information about CIA cyber groups and drafted tweets that included information about CIA cyber tools under the name Jason Bourne, a fictional intelligence operative.
Mr Schulte has been held behind bars since 2018.
His original case was declared a mistrial after jurors were deadlocked on some of the most serious charges.