She says the shark did not seem to be worried by paddleboarders as it swam near a town centre.
A woman who spotted a shark in the River Stour was "amazed" by the unusual sighting.
Emma Tella, 34, saw the metre-long smooth-hound in the tidal stretch of the river at Manningtree, Essex on 2 July.
She said: "It was a really unusual sight and I was amazed. I even messaged my husband to tell him but he did not believe me."
The Essex Wildlife Trust said smooth-hound sharks like shallow water.
The dark grey creature was swimming close to a section of beach and was not scared by a family who were paddle boarding.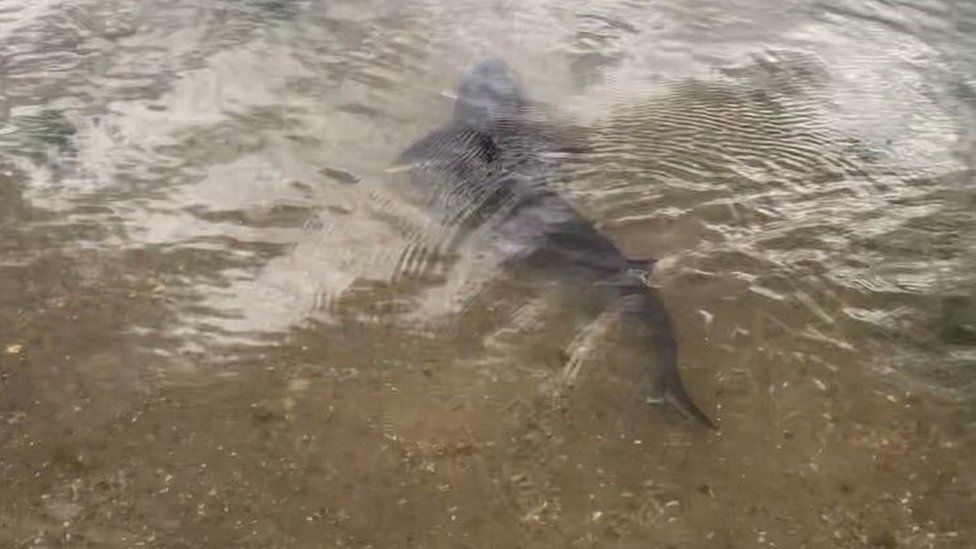 It remained in the area, which is popular with swimmers and boating enthusiasts, throughout the afternoon with regular appearances of its dorsal fin above the water's surface.
Ms Tella, who lives in the town, said: "People first spotted the shark late in the morning and it spent the afternoon swimming around where we were.
"It did not seem distressed at all and was around us so I filmed it at the end of the afternoon.
"It was easily a metre long and it was the first time I had seen a shark in the River Stour."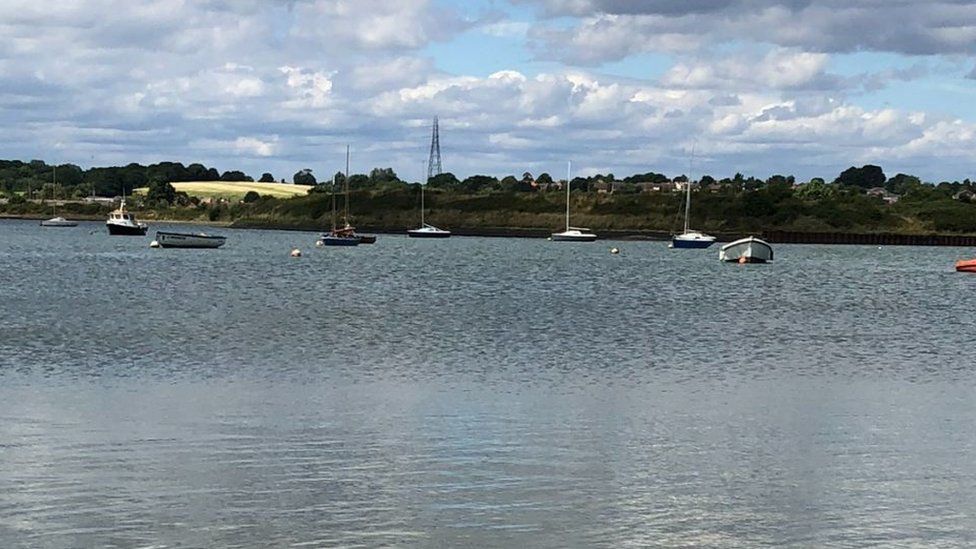 Mrs Tella said she had spoken with a local fisherman who said sometimes dead smooth-hounds washed up on the shore.
The shark was spotted in an area of the beach close to the town centre.
Rachel Langley, living seas co-ordinator for the Essex Wildlife Trust, said: "They like shallow, shingled areas. They like to eat crustaceans and we have plenty of crabs for them to eat along the coast.
"Instead of shark teeth that we might picture, they have blunter teeth that are powerful for crushing shells.
"Smooth-hounds are widely distributed around the UK and are pretty common along the Essex coast.
"They can be found in relatively shallow waters at times, but it's not so common for the general public to spot them."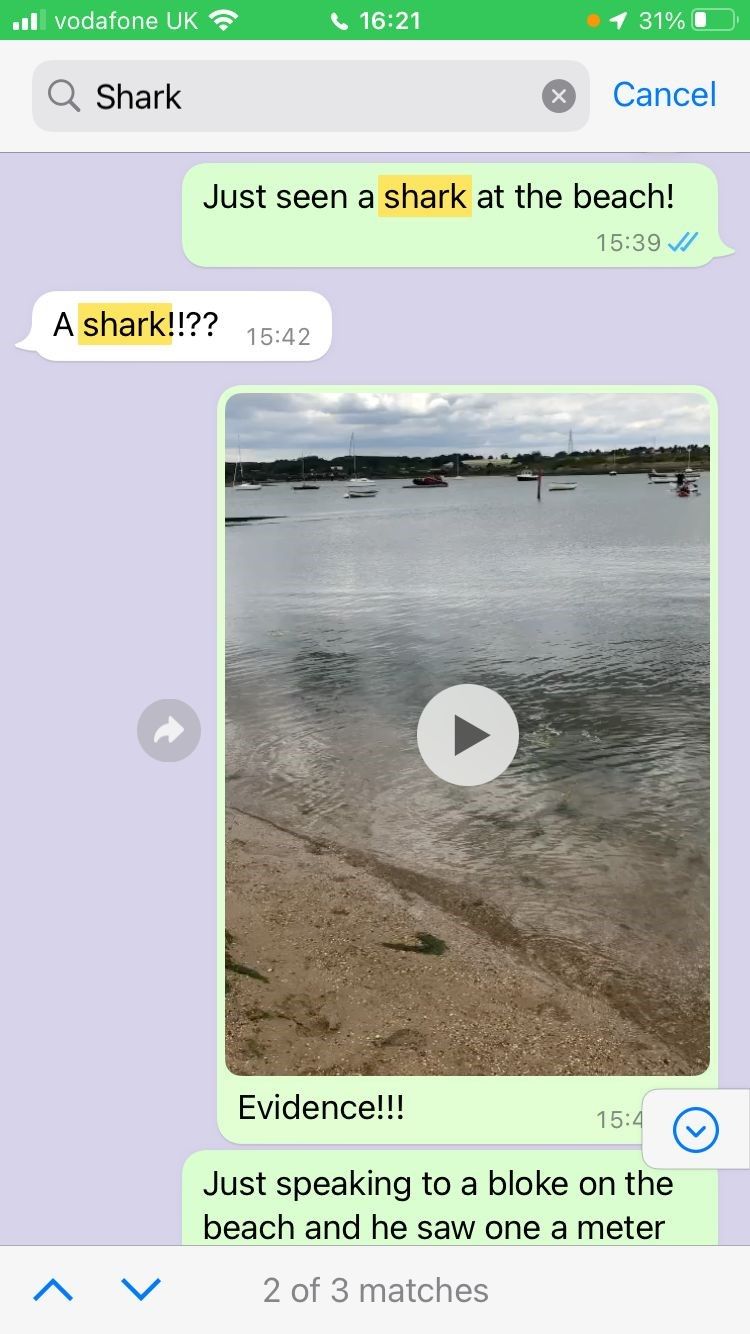 Related Internet Links
The BBC is not responsible for the content of external sites.