The approach doesn't build resilience or improve pupils' mental wellbeing, a major UK study finds.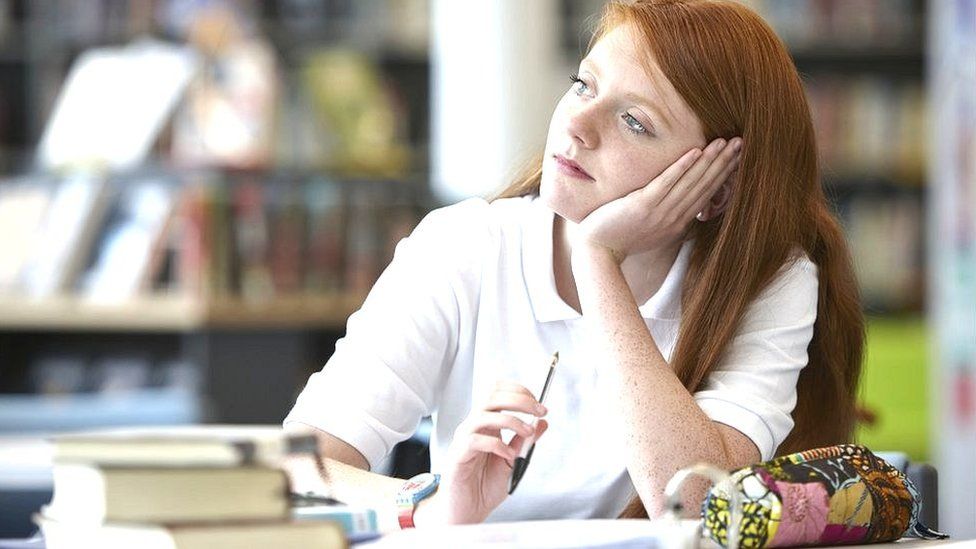 Giving teenagers mindfulness lessons at school to boost wellbeing is largely a waste of time, a major UK study has found.
The technique, which encourages people to meditate and live in the moment, was no better than what schools were already doing for mental health.
Many pupils were not that interested in using the method, calling it "boring".
Hundreds of teachers and thousands of pupils at 85 different secondary schools took part in the experiment.
Researchers say the results, which are published in a journal called Evidence Based Mental Health, are disappointing, but useful.
It suggests that even though mindfulness may still help some pupils, offering it universally at schools is doomed to fail.
Other interventions that might help, like tackling deprivation and giving more targeted mental health support, should be explored, they recommend.
What is mindfulness?
It's an approach that aims to help people focus on what is actually happening, rather than worry about what has happened or what might happen.
Advocates say it can help people enjoy life more and understand themselves better, rather than getting caught up in harmful, negative thoughts.
The school pupils were given a course of mindfulness lessons during a school term. They were also asked to continue the technique at home – but very few did.
Co-researcher Prof Mark Williams, from Oxford University, said that, on average, pupils only practised mindfulness once over the 10-week course.
"That's like going to the gym once and hoping you'll get fit," he said. "But why didn't they practise? Many of them found it boring."
Many of the teachers, meanwhile, said they had found the mindfulness training useful for their own wellbeing.
Dr Dan O'Hare from the British Psychological Society said: "It is important not to view mindfulness sessions as a panacea, and as an 'off the shelf' product that can just help teenagers and their teachers to become 'more resilient', without appreciating all the other influential factors, such as the school environment.
"We also cannot ignore the fact that teenagers and teachers have gone through an incredibly difficult two years, and given the circumstances in which we are living, and the stressors this brings, it perhaps isn't completely surprising that the cohort in the studies didn't see a huge uplift in their wellbeing."
Dr Julieta Galante, from Cambridge University, said the research showed the importance of gathering evidence to find out if an intervention really works: "The mindfulness-based programme tested in this study had been thought to be effective based on a few small studies, and had already begun to be implemented in some schools. But we need to be very sure of benefit before rolling out any universal health intervention."
Prof Stella Chan, an expert at the University of Reading, said: "The findings do not completely rule out the potential of mindfulness-based therapy for young people; as in any therapy, it works for some people but not all. The important questions are who can benefit from it, when and how."
Related Internet Links
The BBC is not responsible for the content of external sites.