The bill's passage through Parliament has been delayed until MPs return from summer break.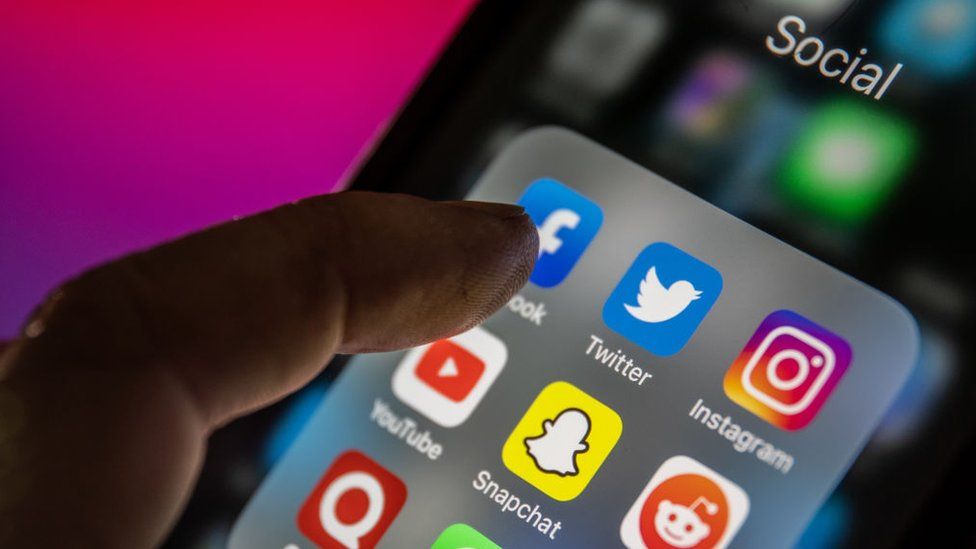 Plans for new internet safety laws have been put on hold until a new prime minister is in place in the autumn.
The Online Safety Bill is a bid to lay down rules in law about how platforms should deal with harmful content.
It had been in its final stages and was to be discussed in Parliament next week, but it will now be put on pause until MPs return from summer break.
A government source confirmed to the BBC that timetable pressures meant the bill is being rescheduled.
The bill is at report stage, which means MPs can discuss amendments. It was expected to clear the Commons later this month before proceeding to the House of Lords.
prevent the spread of illegal content and activity such as images of child abuse, terrorist material and hate crimes, including racist abuse
protect children from harmful material
protect adults from legal – but harmful – content
The legislation largely puts the onus on the tech giants, like Meta – previously Facebook- and Google, to figure out how it would meet those aims. It also empowers Ofcom as a regulator to police whether they do a good enough job.
Firms that fail to comply with the new rules could face fines of up to £18m, or 10% of their annual global turnover, whichever is highest.
The bill also requires pornography websites to use age verification technology to stop children from accessing the material on their sites, and there will be a duty for the largest social media platforms and search engines to prevent fraudulent advertising.
A government source suggested Parliamentary time had been reduced because of the demand from the Labour Party for a formal vote of no confidence in the government and the prime minister.
The government source said: "Parliamentary time got cut because of Labour's pointless motion.
"It was either the Northern Ireland Protocol Bill or the second day of the Online Safety Bill report stage that got dropped to allow Labour to have time to play politics.
"The Online Safety Bill lost out."
Ruth Smeeth, CEO of campaign group Index on Censorship and former Labour MP, welcomed the bill's passage through Parliament being paused.
She said: "This is a fundamentally broken bill – the next prime minister needs a total rethink.
"It would give tech executives like Nick Clegg and Mark Zuckerberg massive amounts of control over what we all can say online, would make the UK the first democracy in the world to break encrypted messaging apps, and it would make people who have experienced abuse online less safe by forcing platforms to delete vital evidence."
The bill has been criticised by some, including Conservative ex-minister David Davis who this week described it as "extraordinarily controversial" and called for it to be delayed.
A new prime minister is expected to be announced on 5 September.