But Boris Johnson declines to talk during PMQs about allegations of unlawful killings by an SAS unit.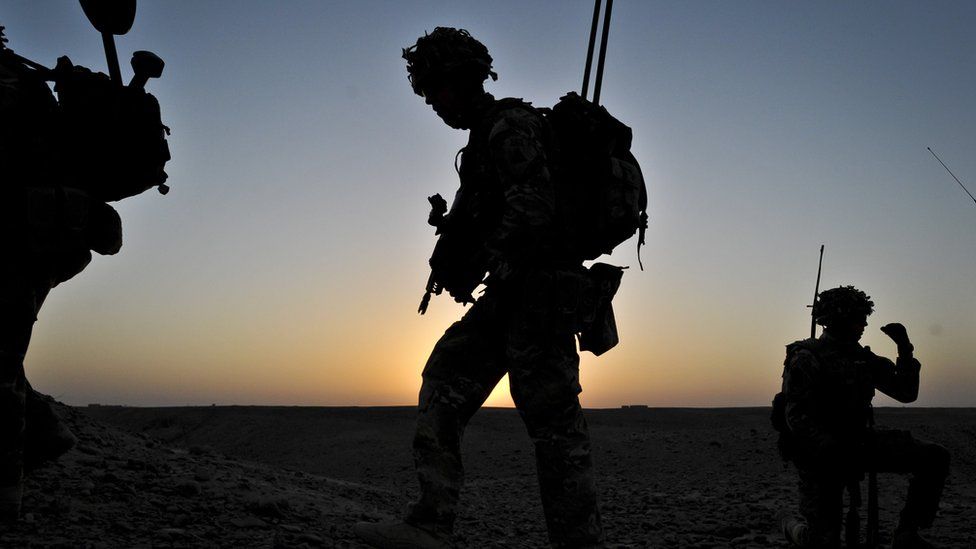 No British military personnel are "above the law", Boris Johnson has said, amid calls for an inquiry into allegations of unlawful killings by the SAS in Afghanistan.
He said ministers did not comment on special forces – but that this did not mean the claims were accepted as fact.
Opposition parties have called for a probe into suggestions an SAS unit killed unarmed men and detainees.
BBC Panorama said 54 people may have been unlawfully killed in one tour.
Its investigation also found evidence suggesting the former head of special forces failed to pass on evidence to a murder inquiry.
During Prime Minister's Questions, SNP defence spokesman Stewart Malcolm McDonald said when the subject of unlawful killings by British forces had come up in the past the government and Ministry of Defence had been "determined to sweep this under the carpet".
He asked if the prime minister would commit to an independent inquiry.
Mr Johnson replied that it was "long-standing practice" not to comment on special forces and said this did not mean he accepted the factual accuracy of the claims.
"On the other hand, nor does it mean that anybody who serves in Her Majesty's Armed Forces is above the law," he added.
Conservative MP Sir Bill Wiggin later raised a point of order to criticise the reporting on the SAS – calling it an "attack" and describing its members as the "bravest, most wonderful constituents I could ever hope to represent".

British special forces killed hundreds of people on night raids in Afghanistan, but were some of the shootings executions? BBC Panorama's Richard Bilton uncovers new evidence and tracks down eyewitnesses.

BBC Panorama analysed hundreds of pages of SAS operational accounts, including reports covering more than a dozen "kill or capture" raids carried out by one SAS squadron in Helmand in 2010/11.
Individuals who served with the SAS squadron on that deployment told the BBC they witnessed SAS operatives kill unarmed people during night raids.
They also said they saw the operatives using so-called "drop weapons" – AK-47s planted at a scene to justify the killing of an unarmed person.
Several people who served with special forces said SAS squadrons were competing with each other to get the most kills, and that the squadron scrutinised by the BBC was trying to achieve a higher body count than the one it had replaced.


The Ministry of Defence has also said it could not comment on specific allegations, but that declining to comment should not be taken as acceptance of the allegations' factual accuracy.
An MoD spokesperson said British forces "served with courage and professionalism" in Afghanistan and were held to the "highest standards".
Armed forces minister James Heappey said any new allegations would be investigated, but told the Commons defence committee he understood the allegations in the Panorama programme had been investigated twice and "on each occasion hasn't met the evidential threshold".
On Tuesday, an MoD spokesperson said the Royal Military Police has written to Panorama and other media organisations asking for any new material so it can be reviewed.
The BBC said it would engage with the military police and considered all requests for un-broadcast material in accordance with its editorial guidelines.