Penny Mordaunt is the latest candidate to launch a campaign, promising a cut in VAT on fuel.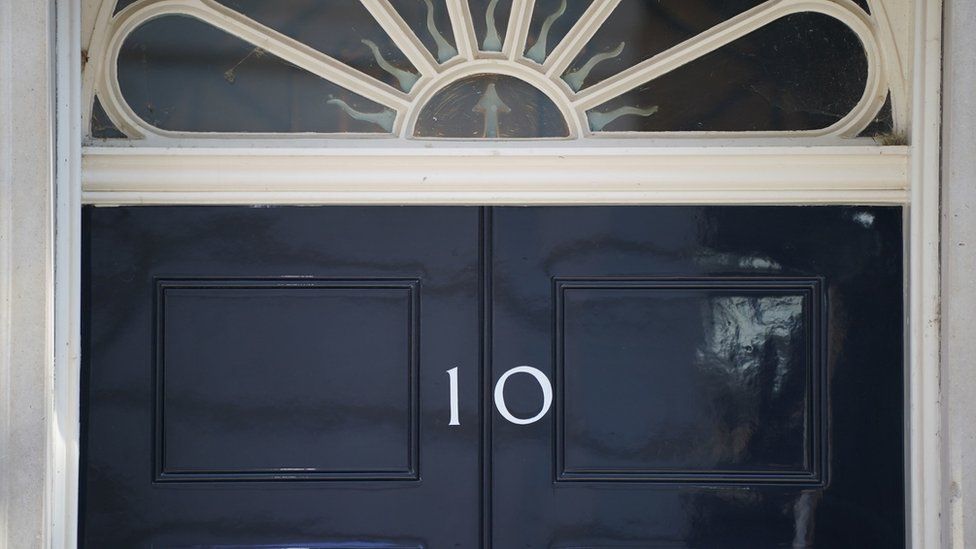 Tory MPs are to cast their first votes in the contest to replace Boris Johnson as party leader – and prime minister.
After nominations closed, the eight hopefuls took part in a hustings event in Parliament as part of efforts to secure support from their colleagues.
They have to secure 30 votes in the first round to stay in the race.
The candidates for leader are: Kemi Badenoch, Suella Braverman, Jeremy Hunt, Penny Mordaunt, Rishi Sunak, Liz Truss, Tom Tugendhat and Nadhim Zahawi.
Voting will start at 13:30 with a result expected at 17:00 BST.
Further votes will take place over the next few days in order to whittle the number of candidates down to two.
About 160,000 members of the Conservative Party will then choose between these final two, with the winner due to be announced on 5 September.
Ex-Health Secretary Sajid Javid and junior minister Rehman Chishti failed to secure enough nominations – the support of at least 20 Tory MPs – and withdrew from the contest on Monday.
Another husting event is expected to take place on Wednesday morning.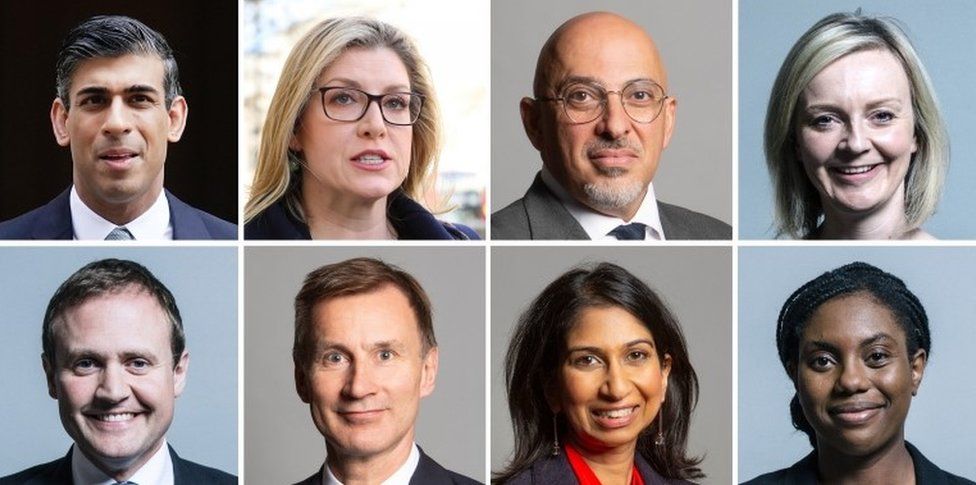 Trade minister Ms Mordaunt – who currently has the second highest number of Tory MPs backing her – will also formally launch her campaign on Wednesday morning.
Mr Sunak – whose resignation as chancellor last week helped trigger the toppling of Boris Johnson – has the strongest backing so far, securing support from cabinet ministers Dominic Raab and Grant Shapps among others.
Speaking to the Daily Telegraph, Mr Sunak said his "number one economic priority is tackling inflation" and defended his refusal to promise tax cuts like some of his rivals by claiming that former Prime Minister Margaret Thatcher would have backed his approach to get inflation down before cutting taxes.
On Tuesday, Foreign Secretary Ms Truss secured support from two Johnson loyalists – minister Jacob Rees-Mogg and Culture Secretary Nadine Dorries.
At midday, before voting starts, Prime Minister Boris Johnson will head to Parliament for his first Prime Minister's Questions since he announced his resignation.
Mr Johnson was forced into the announcement after a mass ministerial walkout, triggered by his handling of the Chris Pincher case.
Asked who he would support in the race to replace him, Mr Johnson said he "wouldn't want to damage anyone's chances with my support."
Meanwhile, Labour has said the candidates' pledging tax cuts would create a £24bn budget deficit and see public sector debt reach 84% of GDP by 2026-27.
It also accused them of abandoning the government's own fiscal charter, which commits it both to balancing the current budget and having public sector net debt as a percentage of GDP falling in three years' time.
In a speech at a Resolution Foundation think tank event on Wednesday, Shadow Chancellor Rachel Reeves will pledge that a Labour government would only borrow to invest and will also commit it to cutting the UK's public debt.