The only electorate that matters in choosing the two candidates are the 358 people who are Tory MPs.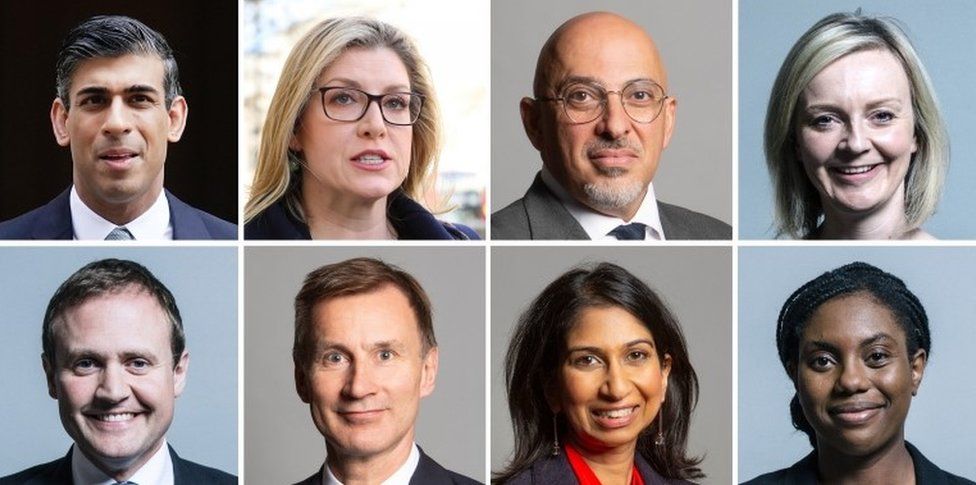 "Still afloat, ready to return fire!"
The Trade Minister Penny Mordaunt joked with journalists in the corridor outside Committee Room 11 in the Houses of Parliament.
I'm loitering near the room, trying to get a feel for how those going in are going down.
"Who doesn't like banging?" asks Tom Tugendhat, another candidate, as he emerges – a reference, to be clear, to the Conservative tradition of expressing appreciation by thumping the desks.
Other candidates pass each other without a word and barely a glance.
One asks nervously if there's a waiting room.
The company of a collection of reporters while waiting for their interrogation clearly didn't hold vast appeal.
I should point out, by the way, that I can't tell you exactly what happened inside the hustings, because I wasn't allowed in.
It was for Conservative MPs only.
And if all this seems a little insular, well, it is.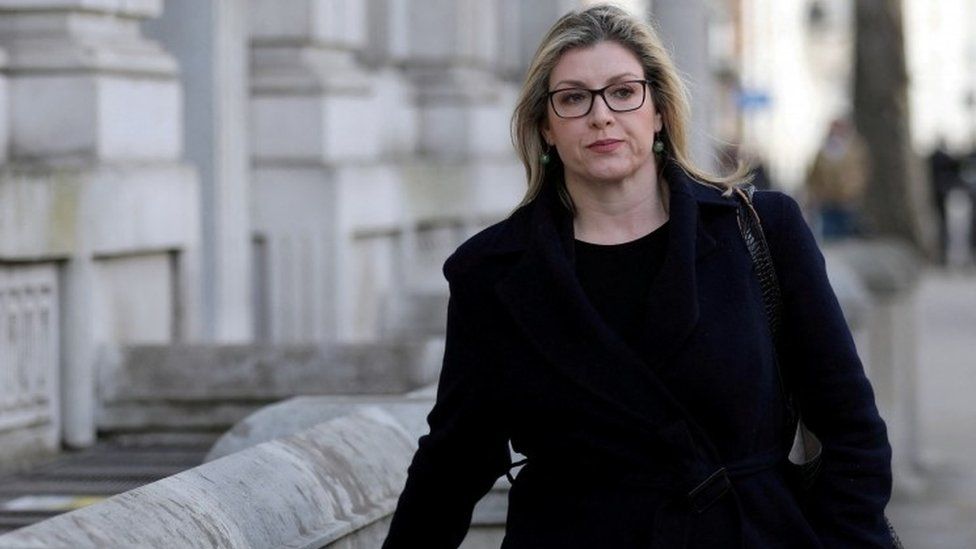 After another round of hustings this morning, and Penny Mordaunt's campaign launch event, voting will begin.
Incidentally, amid all the spin and briefing, gossip and intrigue, I detect a consistent talking-up of Ms Mordaunt when it comes to the prospect of her making the duo who'll then face an election among Conservative Party members.
Tory MPs will have two hours, between 13:30 and 15:30, to vote and we'll find out the result at 17:00 BST.
Given candidates need at least 30 votes – nine more than they needed to make the ballot paper, because they can vote for themselves – to make round two, and another round will follow on Thursday, the runners and riders will shrink rapidly.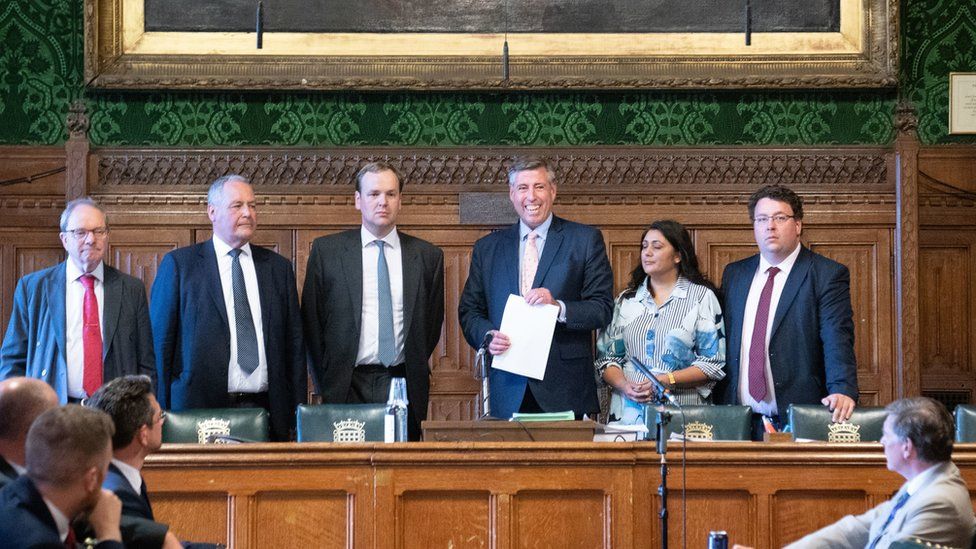 Then the key will be what happens to the rejected and their supporters' votes – where do they head next?
We've already seen the first example of what will happen again and again in the coming days – a candidate throwing their lot in with someone else.
The Transport Secretary Grant Shapps didn't even get out of the garage with his campaign before clambering aboard Rishi Sunak's.
And the competition for votes is feverish. One MP, who had supported Mr Shapps, showed me their phone – and the instant electronic attention they were paid by loads of other candidates and their teams.
Missed calls, WhatsApps, you name it, instantaneous wooing.
And it's only just beginning.
Plenty ponder that the former Chancellor Rishi Sunak, the Foreign Secretary Liz Truss, and Penny Mordaunt are perhaps the most likely to make the final three.
And as for the final two?
It is far from obvious who our next prime minister will be and pretty much whoever it is, right now at least, is barely known to the wider electorate.
And one of them will be in 10 Downing Street in eight weeks' time.